Artificial Intelligence AI Digital Marketing Ottawa
Artificial Intelligence in Digital Marketing
Artificial intelligence (AI) in company operations and practices has become a must for 21st-century success. A clear AI strategy is in place in 47 percent of digitally mature businesses (those with advanced digital practices), and 84 percent of business executives believe that embracing AI allows their company to retain a competitive advantage.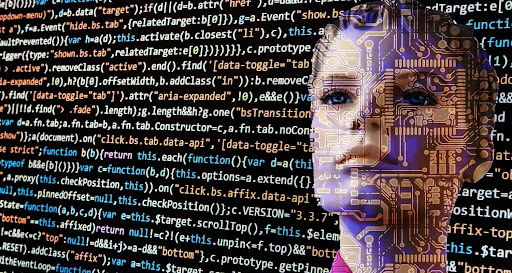 The widespread usage of artificial intelligence (AI) in digital marketing in 2022 underlines the technology's importance in today's digital environment. In this blog post, we'll discuss the impact of artificial intelligence on digital marketing, as well as how to use AI in your own marketing strategy.
How Artificial Intelligence Affects Digital Marketing
Artificial intelligence is transforming hundreds of industries. Artificial intelligence is changing the way people do business in a range of sectors, including banking, technology, and retail, and it's revolutionizing how digital marketers link businesses with their customers.
Speech recognition, visual perception, translation, and decision-making are all tasks that machines and computer systems can now do that formerly required human intelligence. Artificial intelligence is now capable of doing such tasks on its own. Artificial intelligence will be employed in 40% of digital transformation services by the end of this year, and the AI industry will be valued at $190 billion by 2025. These are only a few AI predictions for 2019, but there's little doubt that this technological revolution will accelerate.
So how is AI changing digital marketing?
Artificial intelligence is transforming digital marketers' customer-facing services, increasing efficiency and boosting user experience. On the internet, the use of chatbots to provide customer service is a common application of A on the internet.
Users may ask a chatbot questions about products and services or request to be sent to a certain section of a website if one exists. After an automated welcome message, marketers may choose to link clients to a live chat with a customer service specialist to speed up the process. Furthermore, 64% of Americans say that the best feature of chatbots is their ability to provide support 24 hours a day, seven days a week. Allow your chatbot to perform the heavy lifting while the rest of the family sleeps.
Why is digital marketing the future?
When it comes to digital marketing, the possibilities are endless. In the future, digital marketing will continue to be the most effective method of marketing. However, since the dynamics of digital marketing are always changing, a digital marketer must be nimble, aware, and knowledgeable in order to keep up with the current advancements.
What is the role of AI in marketing?
Marketers may use AI to understand their consumers better and enhance their experiences. Marketers may use AI-powered marketing to generate a predictive customer analysis and construct a more focused and individually designed customer journey, effectively increasing ROI on each customer encounter.
Is artificial intelligence the future of marketing?
Artificial Intelligence is the only way for businesses to keep up with their customers' ever-increasing demands and expectations. It's reasonable to argue that artificial intelligence (AI) is the future of marketing, and there's no telling how far it'll bring human experiences closer to technology's tremendous advancements.
The Re-Cap
From now on, AI will play a larger role in digital marketing. Exploring how to utilize this technology for your brand will improve your bottom line and prepare your company for the next technological development. Let's review the main points from this blog article once more:
Artificial intelligence is assisting marketers in being more productive by allowing them to complete jobs more quickly. Marketers save money by using AI-powered solutions to solve their business challenges. Regardless of the size of the company, artificially intelligent technologies may assist everyone.

LET'S BOOK A SHORT CASUAL CONVERSATION TO SEE IF WE'RE A GOOD FIT.
We can create a strategic plan to get you where you want to be.
We take privacy seriously
At Mediaforce, we respect your privacy and value our relationship with you. Your personal information will be protected, will never be sold. Our goal is to enhance your product and service experience with us.