Canada's most experienced
Small Business Digital Marketing Agency
80% of our clients are small businesses
If you're a small business owner looking to grow your business you're in the right place.
BOOK YOUR FREE 30-MINUTE STRATEGY SESSION
Listen to what our small business clients are saying.
PREPARE for 2024 NOW!
Save $500 on any website optimization or design.
Take advantage of the most experienced website design team in Canada with a FREE website analysis. Receive grades and recommendations for:
Evaluate Key Factors
Prioritize Your Pages
Time to load
Performance
SEO
Usability
Get My Audit Now
Spend Your marketing Dollars Wisely
Small and Medium businesses Makes Up 47.9%Of GDP and we're getting our clients their share of the market.
It's time to boost your growth.
Save $500 on any website optimization or design.
Performance
SEO
Usability
Evaluate Key Factors
Prioritize Your Pages
Time to load
Categories of small businesses we have worked with
Approximately 81% of consumers conduct online research before making a purchase decision
Over 46% of Google searches have local intent, indicating that consumers are actively searching for businesses near them.
Small businesses with a website are more likely to attract new customers. However, as of 2021, roughly 36% of small businesses in the United States did not have a website.
Turbocharge Your Small Business Growth in North America with Mediaforce.ca
In today's competitive landscape, small businesses across North America, including roofers, electricians, plumbers, and general contractors, face the challenge of standing out in a crowded marketplace. To thrive and expand their reach, partnering with a credible digital marketing agency like Mediaforce.ca is a strategic move that can yield remarkable results.
Why Small Business Marketing Matters:
Industry Statistics: According to recent research, over 50% of small businesses invest in digital marketing strategies to gain a competitive edge. However, only 45% feel confident about their digital marketing efforts.
Mediaforce.ca offers a wide range of services tailored to small businesses' unique needs:
Small Business Marketing Strategies: Crafted specifically for your industry, these strategies leverage market insights to boost your online presence and drive targeted traffic.
Small Business Marketing Plan: A customized plan ensures every marketing dollar spent generates maximum ROI while staying within budget constraints.
Small Business Social Media Marketing: Harness the power of social media platforms to engage with your local audience and enhance your brand's visibility.
Small Business Digital Marketing: Seamlessly integrate digital marketing channels like SEO, PPC, email marketing, and content marketing to maximize online exposure.
Small Business Marketing Automation: Save time and streamline your marketing efforts with automation, enabling personalized customer interactions.
Small Business Internet Marketing: Leverage Mediaforce.ca's expertise to establish a strong online presence and reach customers searching for "small business marketing near me.
Small Business Free Advertising: Explore cost-effective methods to increase your online presence, including free advertising options tailored to your industry.
Small Business Marketing Grants: Discover potential grants and funding opportunities to support your marketing initiatives.
What Digital marketing strategy is best for your small business?
Taking into consideration how our lives have changed in view of the Covid-19 pandemic, and how we now need to survive financially, many small businesses have accelerated their digital transformation to include more digital marketing.
When seeing how many of us are frequent internet users for our everyday lives, whether it be for work, shopping, personal or health related, online businesses are booming. When you think there are presently over 3 billion people worldwide who use the internet daily, and the numbers keep growing, it is only the smart thing to do to have your business go digital.
Whether you already have a business or if you are in the process of launching a new business, having a strong online presence for your brand is extremely important. There are many ways to advertise; web design, social media, including but not limited to, Facebook, Google, Instagram, Blogs, etc. Thought must be put into a budget, the type of traffic you require (local, provincial, national) important keywords that will rank, your current SEO situation, how your products and services compare to your competitors, and so on.
Small and medium sized business owners are looking for ways to track their ROI as well as their brand awareness. Digital marketing is critical for promoting your products and/or services, but optimizing your online assets is also crucial to your business's overall success. You want visibility and you want your product or service to be at the top of keyword searches, ensuring market share.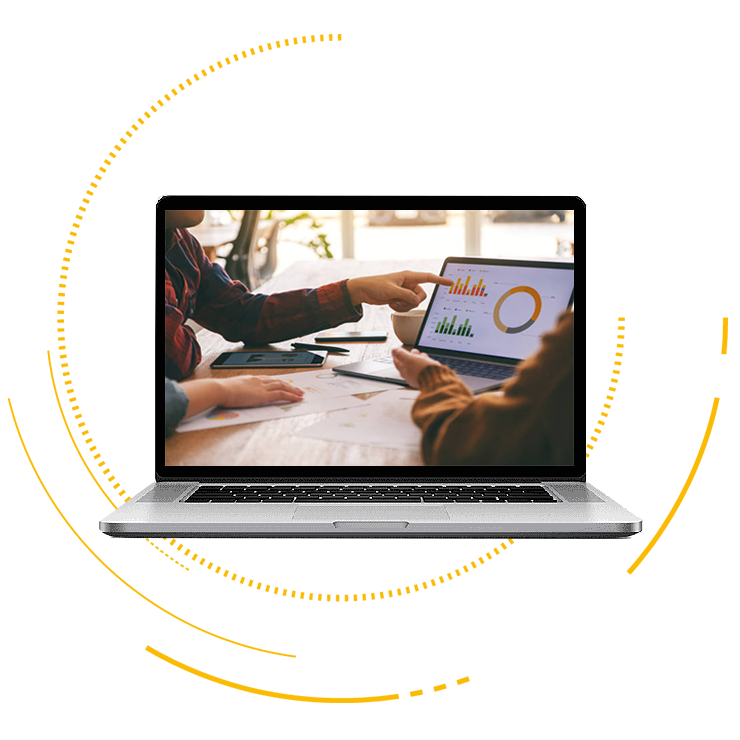 Here is where Mediaforce will help you achieve success
For over 20 years, we have helped small and medium sized businesses grow, get more customers, and improve their return on investment by improving their marketing strategies, which in turn helps raise brand awareness as well as build a pipeline of qualified leads, inquiries, bookings and online sales. Small and medium sized businesses make up 47.9% of GDP and MediaForce is getting clients their share of the market.
View our case studies
When you partner with us, you are partnering with a proven industry leader.
We are hungry for results just like you. And we are serious about getting you found by people in their 'I need to…' moments. Our Case Studies, showcase some of our success stories, and our data-driven approach to marketing ensures we can measure your growth. Our case studies will demonstrate how we help our clients succeed.
Start a campaign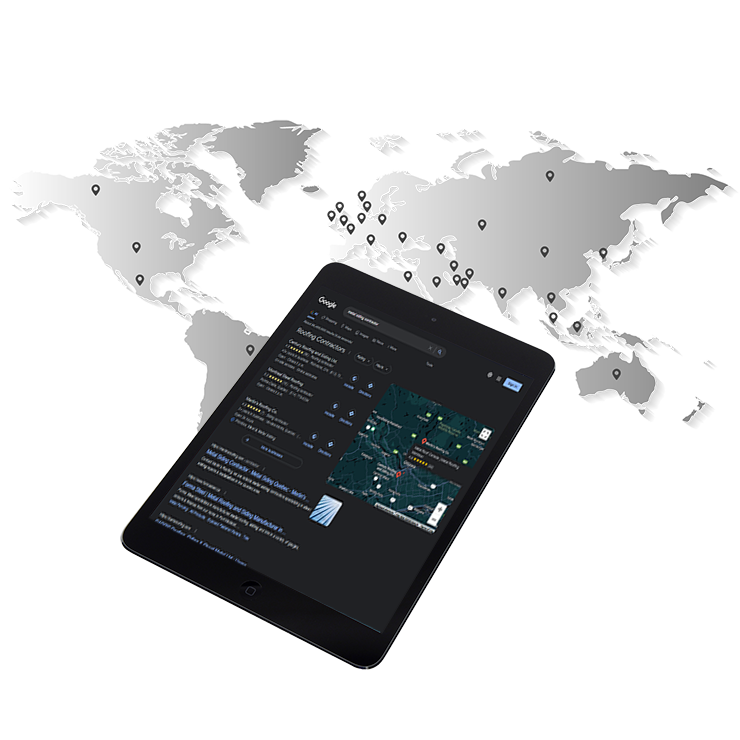 WHAT OUR CLIENTS ARE SAYING
Don't take our word for it. Read some of our reviews below.
"We are seeing the ROI we need and want! We are very happy with the service and strategy employed by Mediaforce to help our business drive the leads we need to achieve our business goals."

Josette LeBlanc

VP Marketing & Sales NYCO
"They have helped us tremendously launching our new clinic in the market. These guys are just awesome and exceptional in all they do. A great TEAM."

Meenie Grewal

registered Physiotherapist & Clinic Owner
"Mediaforce has been instrumental in increasing visits to our website ten-fold, resulting in tremendous increases in business. I cannot recommend Mediaforce strongly enough!"

Pamela Barron

P. Barron Family Law
"The team at Mediaforce has been fast to return a call, email and help with our e-commerce business issues."

Joe Granitz

CEO, Pet Expertise
"Working with Mediaforce has been a pleasure. They are extremely knowledgeable and have helped us immensely with secure hosting and digital marketing services."

Ali Hochberg

BIOS Bermuda
"We are very pleased with the entire team at Mediaforce and their continued efforts to grow our digital presence. Thanks go out to Mediaforce for a job well done!"

Sloan Markey

GM, Tremblay Renovations
"A fantastic approach to the overall design and content, with a clear understanding of my business needs, right from the beginning."

Michael McNeill

PMP, CP3P-F, CBAP, QMS Auditor President MDE Consulting Ltd.
"We began interviewing over 35 companies Canada wide for the development of a new website. After just one meeting we found the company we were looking for."

Bonnie Craig

Medical Aesthetics Manager, The Facial Surgery and Cosmetic Centre
"One of the top digital marketing and social media companies we have worked with. We highly recommend them."

Brent Thomson

Managing Partner, Peak Sales Recruiting
"Not only did Mediaforce increase our google rankings but got us better qualified leads from all channels. I highly recommend Mediaforce."

Wendy Morrison
"Amazing group of dedicated marketing professionals."

Eric Pinkney, MBA

STRATEGIC M&A CAPITAL GROUP INC.
"Fantastic communication and quick response times - two things we were looking for in a new vendor. Would definitely recommend!"

Rachel McIntyre

MSc, PMP®│Senior Manager, Customer Solutions SQI Diagnostics Inc.
"The entire Media Force Team has been fantastic. Switching over to Media Force a couple of years ago is amongst the best business decisions made. Thanks Again!"

Daniel Akowuah

Mortgage Broker - DLGN Underwriter Amansad Direct Lending Group
Let's book a short conversation to see if we're a good fit.
We can create a strategic plan to get you where you want to be.