Web Design & Optimization
Increase Conversions by Removing Friction
Users start their journey at various stages and often jump back and forth across devices. We engineer persuasive digital journeys through better website layout and design enabling users to intuitively flow into a desired direction.
BOOK YOUR FREE 30-MINUTE STRATEGY SESSION
Design Your Brand's Digital Experience With Us
If you want to stand out from your competitors, you'll need a optimally designed website.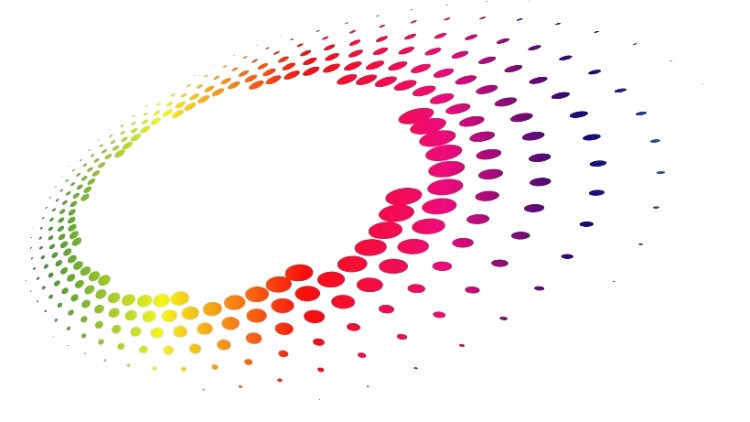 Let's talk about creating a conversion optimized website to get you where you want to be.
Mediaforce Digital Marketing can transform your ideas into visually stunning creatives that attract and engage with your target audience resulting in greater conversions.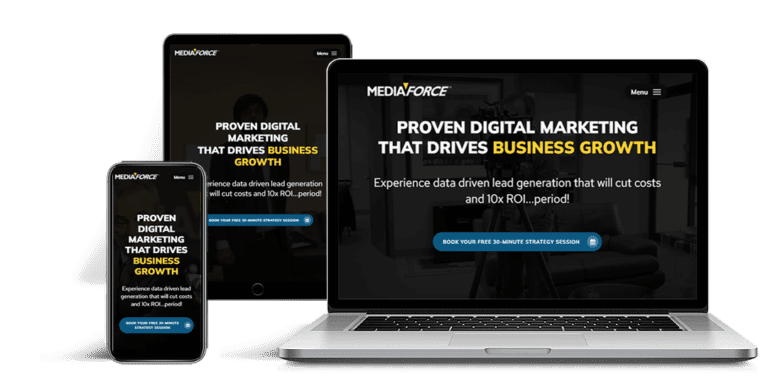 Why Every Business Needs An Optimized Website
Consumer behaviour has evolved throughout time to adapt to the digital era's developing technologies. With the introduction of the World Wide Web, for example, the hefty yellow pages that were once popular have been supplanted by online directories.
Before making a purchasing choice, 81 percent of respondents conduct online research on a company or service. As a result, if you want to expand your business by reaching the correct audience, you must be found online – which means you must have a website. In 2022, no matter what industry you're in, you'll need a well thought out, well designed strategic website.
BOOK YOUR FREE 30-MINUTE STRATEGY SESSION
Benefits Of Having A High Converting Website
A well design and highly optimized website has numerous benefits for both small and large businesses. Here are the 10 most important advantages of an optimized website:
An optimized website will help you compete with a better design and more enticing call of action
Increases your visibility using better technology and settings
Increases revenue via conversions.
Improves brand visibility and brand awareness.
Improves brand reputation and brand experience.
Provides web accessibility compliance (W3C, WCAG)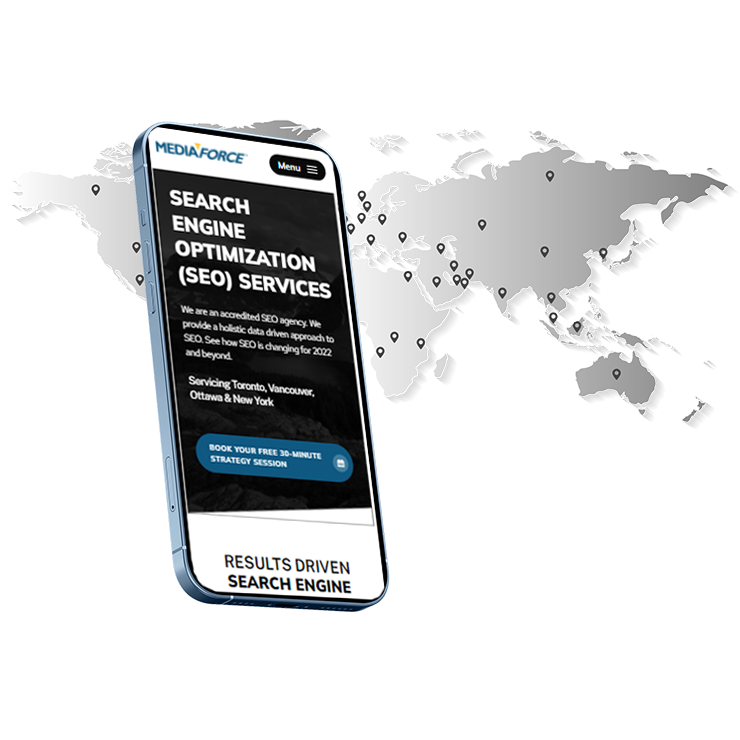 Characteristics of an Optimized Website Design
The quality of your website design can determine the success of your business. With so much emphasis on the content and appearance of your website, it's critical to understand how each piece contributes to the overall objective of increasing conversions.
Unique Design
With consumers' short memories and a plethora of options from the competition, a superb website design sets your company apart. Walking the narrow line between industry standards and generating world-class designs that are as distinctive as your business, our team of skilled designers guarantees that industry standards are never compromised while developing world-class designs.
Enhance User Experience
Making an intuitive web design that makes surfing the website a breeze is a part of establishing a seamless user experience. It takes a lot of effort to give your customers what they want at the correct time. Our designers spend countless hours developing a unique design approach that provides your customers with an experience they won't find anywhere else.
Content Optimization
Having meaningful information on your website that resonates with your visitors is key and it also offers an advantage in search results, allowing you to outrank your competition. Our skilled copywriters offer your website this advantage when it comes to sales and conversions by using conversion-focused CTAs and enticing and seductive content.
Growth Focused
Your website will generate most of your leads, and we'll use our experience, new technologies and best practices to help increase your traffic AND conversions. Our web design team leaves nothing to chance when giving your business the best possible advantage, from Search Engine Optimization to Email Marketing to in-depth trends research.
Web Design Case Studies
Download our website design case studies below to see how we've helped our clients increase conversions…
Choose Mediaforce SEO Backed Website Design and Development Services
Invest in the success of your website with Mediaforce
Web design keeps customers on your site when they find it through search engine optimization or paid ads. That's why we incorporate SEO into every site we build. These two crucial digital marketing factors work together to build a solid foundation for your online business to grow and succeed.
When you choose us to create your website, you'll get a website that's:
Custom. Our wordpress web design services feature endless style alternatives because your website must capture your brand. Learn more about the WordPress CMS
Mobile-Friendly. Our websites are natively responsive and mobile friendly and built to appear and perform well on any device your users use to access them.
Optimize for search engine optimization (SEO). When we build a new website, our team provides smart site design that is backed up by cutting-edge SEO techniques to help your website be discovered.
Optimized content. Engaging content that is laid out for optimal consumption.
Secure (HTTPS) / Modern Coding. Our site design and development team uses the most up-to-date coding techniques, including clean HTML5 and CSS3.
Professionally Styled. A logical, easy-to-navigate page structure aids your users and search engines to find what they're looking for.
There is a lot on your webpage. It's a powerful tool for your online presence; it's a chance to make a good first impression on a new visitor; it's an opportunity to demonstrate your worth and stand out from the crowd. That is why you must invest in the proper people to help you realize your vision.
Web design is made simple with Mediaforce Digital Marketing. Our professional team uses strategic website solutions backed by modern SEO strategies to build a solid online platform for your organization.
Proper web design will help you generate leads, convert visitors, and grow your local business or expand your national organization.