Listen to what our clients are saying about the work we do
Get the Most Out of Your YouTube Ads
YouTube advertising can be a highly effective tool for businesses looking to boost their visibility, raise brand awareness, and track precise metrics. Unlike traditional forms of advertising, YouTube ads allow marketers to target specific demographics and even specify the desired length of time for their ad to run.
So why not take advantage of YouTube ads for your business? With the right strategy in place, YouTube advertising can prove to be a valuable tool in achieving your marketing goals.
Talk to us and learn more
Are you looking for a targeted way to increase awareness and conversions for your business?
Look no further than Youtube ads. Our Youtube Ads Management Services can assist you in creating campaigns targeted to a specific audience, leading to better brand awareness and referral traffic. And with the ability to use videos in your ads, you can truly grab the attention of potential consumers. Don't let your business fall behind – invest in targeted Youtube advertising now.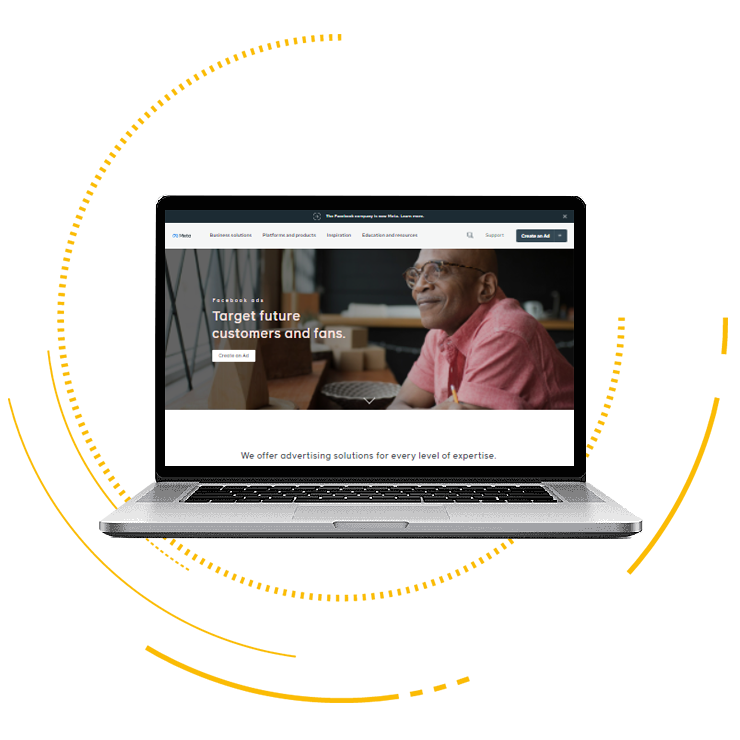 Creating a successful ad for YouTube can be a daunting task for any business, but there are some key steps that can help lead to success.
1
First, define your target audience and determine what their pain points may be.
2
Next, plan out the aesthetic and messaging of the ad by creating a script or storyboard. When filming or designing the visual elements of the ad, keep in mind branding guidelines and ensuring an attention-grabbing hook within the first few seconds.
3
Lastly, consider testing different versions of the ad with a small sample audience to see what resonates before launching it to a wider audience. By following these steps, businesses can create effective YouTube ads that successfully connect with their target audience.
This level of customization allows marketers to optimize their campaigns and see tangible results, leading to improved future campaigns. Additionally, unlike traditional forms of advertising where marketers have little knowledge of who is actually viewing the ad, Youtube ads offer invaluable insight into viewer behavior through metrics such as number of views, click-through rate, and audience retention.
Why Advertise on Youtube?
With a monthly active user base of over 1 billion, Youtube is one of the largest and most popular social media outlets in the world. And with its advanced targeting options, it is also an incredibly effective platform for paid advertising. By collecting data such as age, location, and interests, Youtube allows marketers to tailor their advertisements to specific target audiences. This leads to increased visibility and improved ad performance. In addition, Youtube offers a variety of ad formats, including video ads, display ads, and sponsored cards. With so many options available, businesses have the flexibility to experiment and find the format that works best for them. And with over 2.1 billion businesses using Youtube as an advertising channel, it's clear that this platform can have major benefits for your company's marketing efforts.
The size of the audience is increasing. Youtube currently boasts 1 billion monthly active users. Furthermore, Youtube's Insights makes it easier for advertisers to define their target audience.
Awareness. People spend a significant amount of time on social media sites. Marketers may use this window of opportunity to get the appropriate advertising in front of the right people.
Options for targeting. Businesses may segment their customers according to their location, demographics, age, gender, interests, and activities, among other factors.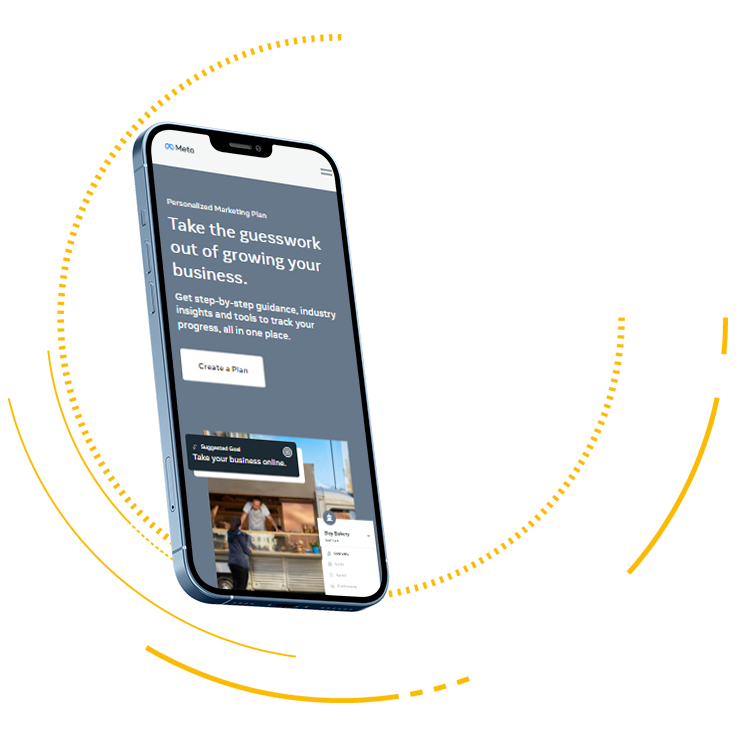 Why Choose Mediaforce For Your Youtube Ads Campaign
Our results-driven Youtube Ads Management approach is something we take pride in. We want to help you achieve your business goals as quickly as possible, so we emphasize data analysis and optimization.
How We Will Develop Your Youtube Ads
The First Step Is For Us To Learn About Your Company
Discuss your company and campaign objectives. We need to know about your target audience, demographic interests and behaviours, campaign goals, and more for the campaign to be effective. We can assist you in obtaining this information if you do not already have it.you
Create A Youtube Advertising Strategy
Now that we know services or products, we can develop a tailored plan for your company using video. We'll give you particular information on the campaign to know exactly where your money is going. Then we'll walk you through how the campaign will work so you can see how we'll get the results you want.icon
Make A Youtube Channel
We ensure that visitors are directed to a well-targeted, high-converting landing page through an enticing call of action in the video. We research to determine age, gender, interests etc. and then present an optimized video with call of action.
icon-you
Create A Youtube Advertisement
Our Youtube ad professionals know how to make the most effective video ads. There are numerous components to consider, including headlines, descriptions, ad language, CTA (Call-to-Action) buttons, etc. We'll evaluate which Google Ads are the most effective by creating many variations.
Optimize Your YouTube Campaigns
Now that we've figured out which videos are the most effective, we can eliminate the rest and concentrate our ad spending on the winners. This will reduce your CPA (Cost-Per-Acquisition) and increase help your revenue. Once your campaign is up and running, we'll keep track of it and make adjustments to improve its performance.
Review Youtube Performance
We'll conduct a performance evaluation after your video ad has ended. This allows us to assess the ROI and plan how we may reduce the CPA even more in future youtube ads. In this business, there are no guarantees, but we are confident in our capacity to produce.
Retargeting
Retargeting increases brand awareness by allowing you to approach consumers who have already shown interest in your items. This is a cost-effective brand and sales nurturing strategy. Retargeting gives extra points of contact with your product and, more broadly, your brand, improving conversions over time.
icon-you
YouTube Ads Frequently Asked Questions
Conclusion
Partnering with a specialized YouTube advertising agency can give your small business the edge it needs to succeed in today's digital landscape. With their expertise and attention to detail, these agencies can help you maximize your reach, engagement and ROI through targeted campaigns tailored specifically for your audience.
When choosing a YouTube advertising agency, it's important to look for one that not only has experience in creating successful campaigns but also keeps up with the latest trends and metrics. By leveraging data-driven strategies, top-performing ad formats, and engaging video content creation techniques, they can help you achieve tangible results while staying within budget.
In today's world, where everyone is vying for attention, it's essential to find innovative ways to make your brand stand out. One way of doing this is by using videos. Videos can convey a lot more information in a short amount of time than traditional marketing methods, and they are much more engaging. In this blog post, we'll explore why videos are so important for your brand and provide tips on how to create effective video content that will help you grow your business.
PUTTING YOUR BRAND IN MOTION: THE POWER OF VIDEOS
What Makes Mediaforce Digital Marketing Different
Our experts will help you outline the goals of your Youtube ad campaign, define the target market and develop a successful ad campaign. Furthermore, we will track every aspect of your ad's effectiveness, including Youtube-generated leads and conversions, and provide full a data analysis and reporting.
What Our Clients Are
Saying
Don't take our word for it. Read some of our reviews below.
"We are seeing the ROI we need and want! We are very happy with the service and strategy employed by Mediaforce to help our business drive the leads we need to achieve our business goals."

Josette LeBlanc

VP Marketing & Sales NYCO
"They have helped us tremendously launching our new clinic in the market. These guys are just awesome and exceptional in all they do. A great TEAM."

Meenie Grewal

registered Physiotherapist & Clinic Owner
"Mediaforce has been instrumental in increasing visits to our website ten-fold, resulting in tremendous increases in business. I cannot recommend Mediaforce strongly enough!"

Pamela Barron

P. Barron Family Law
"The team at Mediaforce has been fast to return a call, email and help with our e-commerce business issues."

Joe Granitz

CEO, Pet Expertise
"Working with Mediaforce has been a pleasure. They are extremely knowledgeable and have helped us immensely with secure hosting and digital marketing services."

Ali Hochberg

BIOS Bermuda
"We are very pleased with the entire team at Mediaforce and their continued efforts to grow our digital presence. Thanks go out to Mediaforce for a job well done!"

Sloan Markey

GM, Tremblay Renovations
"A fantastic approach to the overall design and content, with a clear understanding of my business needs, right from the beginning."

Michael McNeill

PMP, CP3P-F, CBAP, QMS Auditor President MDE Consulting Ltd.
"We began interviewing over 35 companies Canada wide for the development of a new website. After just one meeting we found the company we were looking for."

Bonnie Craig

Medical Aesthetics Manager, The Facial Surgery and Cosmetic Centre
"One of the top digital marketing and social media companies we have worked with. We highly recommend them."

Brent Thomson

Managing Partner, Peak Sales Recruiting
"Not only did Mediaforce increase our google rankings but got us better qualified leads from all channels. I highly recommend Mediaforce."

Wendy Morrison
"Amazing group of dedicated marketing professionals."

Eric Pinkney, MBA

STRATEGIC M&A CAPITAL GROUP INC.
"Fantastic communication and quick response times - two things we were looking for in a new vendor. Would definitely recommend!"

Rachel McIntyre

MSc, PMP®│Senior Manager, Customer Solutions SQI Diagnostics Inc.
"The entire Media Force Team has been fantastic. Switching over to Media Force a couple of years ago is amongst the best business decisions made. Thanks Again!"

Daniel Akowuah

Mortgage Broker - DLGN Underwriter Amansad Direct Lending Group
Let's book a short conversation to see if we're a good fit.
We can create a strategic plan to get you where you want to be.