Digital Marketing Services for Retail Business
Digital Marketing Strategies For Retail Business
In many ways, digital has leveled the playing field for small and medium-sized merchants like our clients Maximus, allowing them to compete head-to-head with large corporations. Social media, digital advertising, and ecommerce have provided huge growth opportunities for all retail merchants, while also driving businesses of all sizes to adapt and innovate in order to stay relevant to their customers. Learn more about the industries we serve.
The barriers between digital and offline channels are blurring as e-commerce becomes more prevalent. Consumers now shop retail online, use their mobile devices to check prices in stores, and buy using whatever channel is available at the time. This is certainly the Consumer Age, which is nothing new for those in the retail industry. An experienced Retail Digital Marketing Agency can create a strategy to engage your consumers online and in store.
ARTIFICIAL INTELLIGENCE AND MERCHANDISING.
How can Retailers Like CHANEL benefit from AI Powered Merchandising?
Design, build and deploy AI and machine learning tools that make your operations smarter.
Learn More
Strategies, tactics and services to help your retail business thrive
We've developed specialized strategies, processes, and services to help your retail business thrive. Our talented team of SEO, social, search, content, design and development experts are here to assist you with any area of your retail digital media strategy. We have the knowledge and expertise to help you win, whether you're a national store or a small local business.
We have 20 years experience dealing with traditional businesses, ecommerce/virtual businesses, and territory-based franchise models.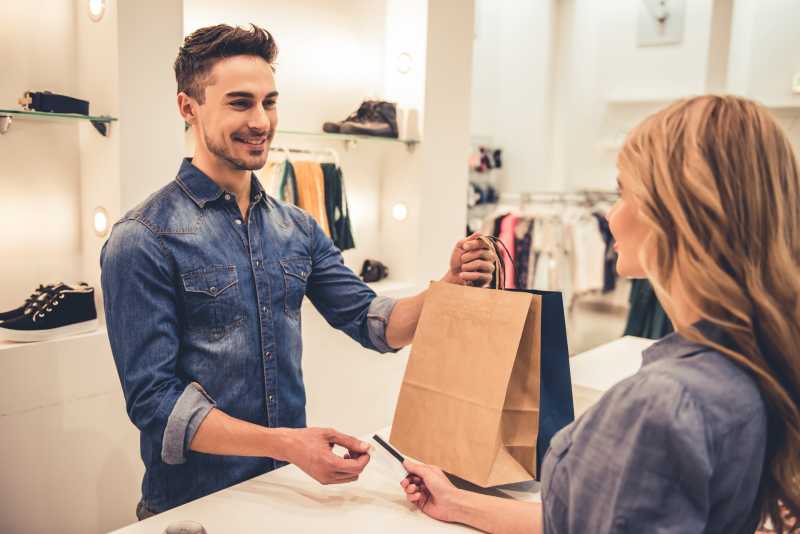 Why Mediaforce Digital Marketing for your Retail Business
We appreciate working with retailers who have several physical or virtual locations because they have the potential to produce remarkable digital outcomes with the correct strategy.
Consumers are bombarded with information on the internet, making it difficult for your retail company to stand out. People utilize proximity to boost relevance in order to sift through the noise, which is why "near me" searches are so popular.
We've established procedures and best practices that enable shops to localize their website, SEO, social content, and digital advertising to drastically boost relevance with their local customer base.
Your retail store may outrank competitors in search and achieve incredible social media reach using the right strategies, allowing more customers to find you and increase your sales.
In the year 2023, a notable trend has emerged in the retail industry as 59% of retailers have chosen to boost their digital marketing budgets. Moreover, a significant two-thirds of these retailers have embraced cause-based or values-driven marketing strategies. According to retailers themselves, Facebook stands out as the platform delivering the most promising return on investment (ROI).
When it comes to consumer behavior, a staggering 81% of retail shoppers now initiate their purchasing journey by conducting thorough online research. This statistic highlights the pivotal role online research plays in the modern shopping experience, as evidenced by data from GE Capital Retail Bank.
The shift towards mobile devices for shopping-related activities is undeniable, with 77% of shoppers employing their mobile devices to search for products. These searches predominantly transpire on mobile devices, as retail consumers frequently compare competitor products and pricing while physically present in stores.
In terms of eCommerce, the industry is poised to witness substantial growth, with a projected expenditure of $36 billion in 2023. This marks a remarkable 20% increase compared to the previous year, underscoring the booming nature of online retail.
Furthermore, the effectiveness of marketing campaigns is significantly impacted by the number of channels utilized. On average, campaigns employing three or more channels achieve an impressive engagement rate of 18.96% across all platforms. In contrast, single-channel campaigns lag behind, garnering only 5.4%. This emphasizes the essential role of omnichannel marketing in the contemporary retail landscape.
Lastly, it's crucial for retail marketers to recognize the enduring importance of phone calls in the consumer journey. These calls often serve as a critical touchpoint for shoppers, making them an integral aspect of any comprehensive marketing strategy.
What our
clients are saying
"Amazing group of dedicated marketing professionals."

Eric Pinkney, MBA

STRATEGIC M&A CAPITAL GROUP INC.
"One of the top digital marketing and social media companies we have worked with. We highly recommend them."

Brent Thomson

Managing Partner, Peak Sales Recruiting
"Working with Mediaforce has been a pleasure. They are extremely knowledgeable and have helped us immensely with secure hosting and digital marketing services."

Ali

BIOS Bermuda
"Mediaforce is an exceptional digital marketing agency! Great team!"

Cristina D
"Not only did Mediaforce increase our google rankings but got us better qualified leads from all channels. I highly recommend Mediaforce."

Wendy Morrison
"We began interviewing over 35 companies Canada wide for the development of a new website. After just one meeting we found the company we were looking for."

Bonnie Craig

Medical Aesthetics Manager, The Facial Surgery and Cosmetic Centre
"The team at Mediaforce has been fast to return a call, email and help with our e-commerce business issues."

Joe Granitz

CEO, Pet Expertise
Poor sales outside of Quebec motivated the Exec team at Maximus to seek out a firm that would be able to deliver and implement a strategy to increase sales over time outside of Quebec
RESULTS
➤ Improved conversions by 8%
➤ Dropped CPC to $24cents
➤ Adspend dropped 30% while improving performance
➤ Sales increased outside Quebec by 30% over inside sales within 40 days
Download Case Study