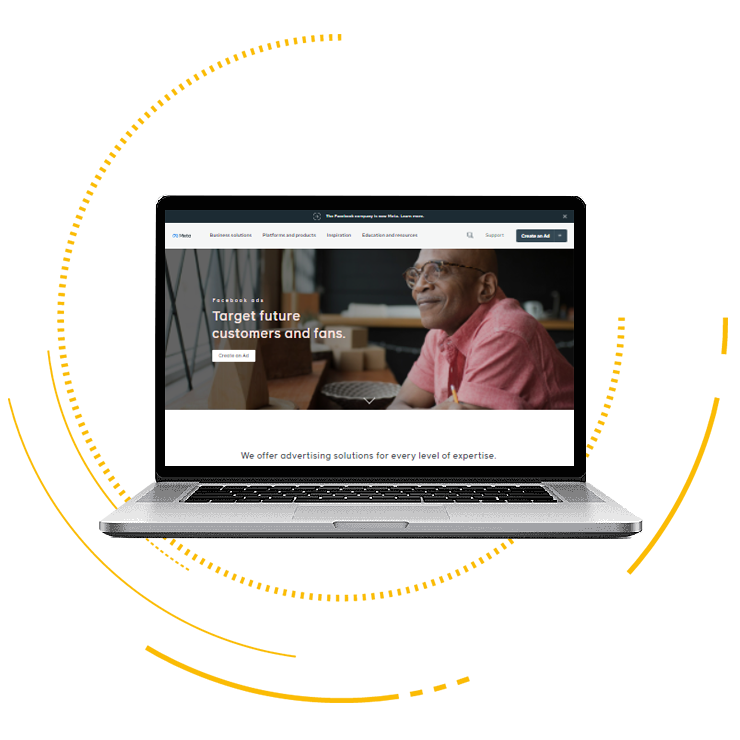 Get the most out Facebook ads
The pay-per-click (PPC), also known as the cost-per-click (CPC) advertising model on Facebook, requires you to pay the network every time a user clicks on an ad.
Marketers can use Facebook advertising to boost ad visibility, raise brand awareness, and track precisely defined metrics and campaign goals, allowing them to construct better, more optimized campaigns in the future.
Learn More About Social Media
Targeted exposures using facebook ads to increase awareness & conversions
With our Facebook Ads Management Services, we can assist you in attracting a specific set of target consumers by designing, optimizing, and effectively administering Facebook ad campaigns leading to better brand awareness, referral traffic and conversions.
Our experienced social media professionals create your Facebook ads based on various factors such as age groups, areas, gender, interests, career, skills, etc. We select precise geographic and demographic clusters to enable better awareness of your products and services within a specific geographic location, obtaining clicks that convert.
Why Advertise on Facebook?
With Facebook's monthly active users on the rise and its ability to target clients based on various factors, paid advertising on the social network is an easy choice for most digital marketers.
This implies that your Facebook advertising is more likely to be seen by your target audience. You may also develop advertising and post-click landing pages exactly suited to them because Facebook collects users data (such as age, location, and interests).
Currently, over 3 million businesses use Facebook to advertise. Here are the top 3 reasons you should think about using Facebook as a paid advertising channel for your company.
The size of the audience is increasing. Facebook currently boasts 2 billion monthly active users, with 83 percent being women and 75 percent being men. Furthermore, Facebook's Population Insights makes it easier for advertisers to define their target audience.
Awareness. People spend a significant amount of time on social media sites. Marketers may use this window of opportunity to get the appropriate advertising in front of the right people.
Options for targeting. Businesses may segment their customers according to their location, demographics, age, gender, interests, and activities, among other factors.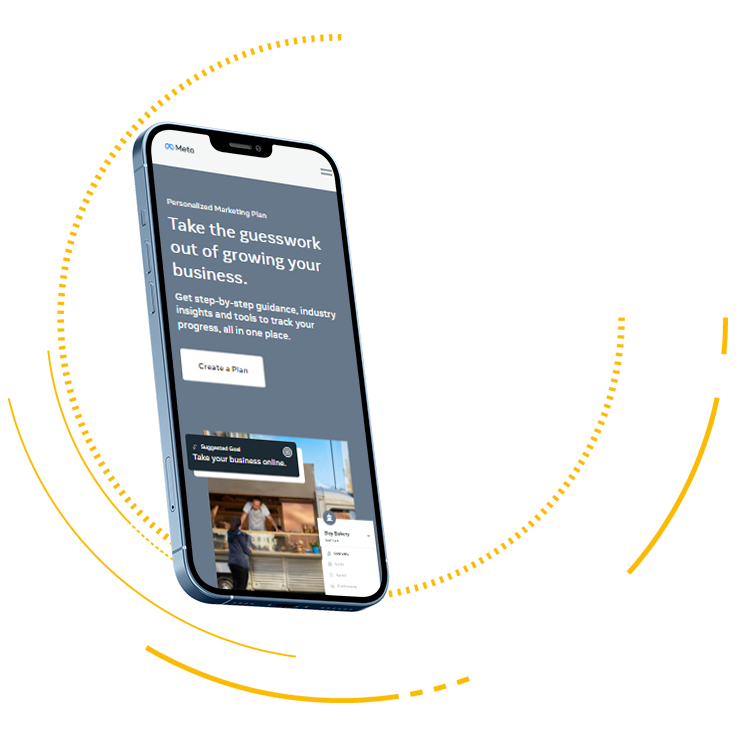 Why Choose Mediaforce on your Facebook Ads Campaign
Our results-driven Facebook Ads Management approach is something we take pride in. We want to help you achieve your business goals as quickly as possible, so we emphasize data analysis and optimization.
How We Will Develop Your Facebook Ads
The First Step Is For Us To Learn About Your Company
Discuss your company and campaign objectives. We need to know about your target audience, demographic interests and behaviours, campaign goals, and more for the campaign to be effective. We can assist you in obtaining this information if you do not already have it.
Create A Facebook Advertising Strategy
Now that we know what you're selling, we can develop a tailored plan for your company. We'll give you particular information on the campaign to know exactly where your money is going. Then we'll walk you through how the campaign will work so you can see how we'll get the results you want.
Create A Facebook Advertisement
Creating the ideal Facebook ad is similar to preparing the ideal cake. Sure, you can follow the recipe, but doing it well takes an experienced baker. Our Facebook ad professionals know how to make the most effective ads. There are numerous components to consider, including headlines, descriptions, ad language, CTA (Call-to-Action) buttons, photos, etc. We'll evaluate which Facebook Ads are the most effective by creating many variations.
Optimize Your Campaign
Now that we've figured out which advertisements are the most effective, we can eliminate the rest and concentrate our ad spending on the winners. This will reduce your CPA (Cost-Per-Acquisition) and increase help your revenue. Once your campaign is up and running, we'll keep track of it and make adjustments to improve its performance.
Review The Performance
We'll conduct a performance evaluation after your ad has ended. This allows us to assess the ROI and plan how we may reduce the CPA even more in future ads. In this business, there are no guarantees, but we are confident in our capacity to produce.
Retargeting
Retargeting increases brand awareness by allowing you to approach consumers who have already shown interest in your items. This is a cost-effective brand and sales nurturing strategy. Retargeting gives extra points of contact with your product and, more broadly, your brand, improving conversions over time.
What Makes Mediaforce Digital Marketing Different
We have seasoned social media experts on staff at Mediaforce Digital Marketing who can help you advertise your brand, products, and services to a specific segment of the Facebook community, increasing sales and return on investment. The campaigns are tailored to relevant individuals' age, gender, geographic area, and interests, as specified in their profiles.
We can help you promote on Facebook in two ways with our extensive selection of Facebook Ads Management Services. The first is to use the Pay Per Click (PPC) strategy, in which your ad appears in the sidebar of the user's News Feed even if they are not interested in your products or services. Furthermore, we can assist you in placing advertisements straight in the News Feed part of the user's Facebook Page, urging them to Like your page. This would increase brand awareness and improve your social media reach.
Our experts will help you outline the goals of your Facebook ad campaign, define the target market and develop a successful ad campaign. Furthermore, we will track every aspect of your ad's effectiveness, including Facebook-generated leads and conversions, and provide full a data analysis and reporting.
Facebook Ads Frequently Asked Questions