#1 Digital marketing Agency Vancouver
Leading digital marketing agency in Vancouver driving growth with innovative strategies, SEO, PPC, and engaging content for unparalleled online success.
BOOK YOUR FREE 30-MINUTE STRATEGY SESSION
Most Reliable
Digital Marketing Agency
in Vancouver
Mediaforce is a Vancouver-based, award-winning website design and Internet marketing agency. It provides high-quality web design and development, SEO, secure web hosting, Facebook and Google ad management, web hosting, website maintenance & support. We specialize in helping brands grow online and have expertise in working with a diverse range of businesses. As a digital marketing agency Vancouver, we worked with retail stores, professional offices, healthcare facilities, construction companies, manufacturing, technology, and eCommerce businesses. Our services extend to clients in both Canada and the United States, ensuring tailored solutions for success in digital landscape.
Award Winning

Internet Marketing Agency

in Vancouver
#1 Digital Marketing Agency In Vancouver
Welcome to Mediaforce, your award-winning digital marketing agency Vancouver. Our commitment to excellence has earned us recognition and trust from clients across various industries. 
We pride ourselves on industry-leading awards for innovation, creativity, and client success, setting new standards and pushing boundaries. From SEO, PPC to SMM, content creation, we offer comprehensive suite of services tailored to your specific needs and budget.
What sets us apart is our unwavering dedication to our clients. We understand that your success is our success. That's why we focus on building long-lasting relationships, understanding your goals, and delivering measurable outcomes.
Join an award-winning Vancouver digital marketing agency that's ready to transform your online presence, drive growth, and exceed your expectations. At Mediaforce, we don't just meet standards; we set them.
Are You Being 
Held Back By Your Website? 
"Your Outdated website shouldn't hold you back."
An outdated website design may not connect with users, impede conversions, and fail to provide the kind of engaging calls to action that modern consumers demand. It might not be search engine optimized and have poor mobile responsiveness and loading times if it was created on an outdated platform.
At our web redesign agency, we address these issues and concentrate on Conversion Rate Optimization, all aimed at one goal: boosting your business growth."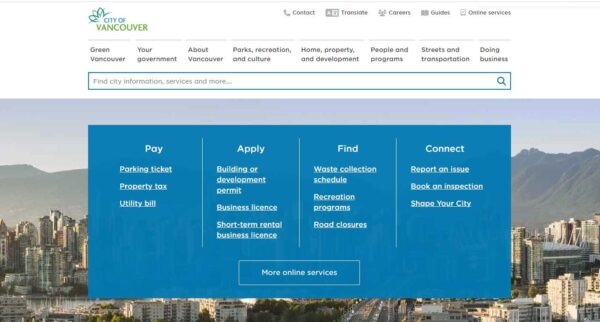 Stay Ahead of the Competition with Effective

 Digital Marketing Services

In Vancouver?
In today's highly competitive digital landscape, staying ahead of the competition is paramount for businesses in Vancouver. To achieve success, it is essential to leverage effective digital marketing services in Vancouver that can propel your brand to new heights. Whether you're a small startup or an established enterprise, having a robust online presence can make all the difference. At Mediaforce, we understand the critical role that digital marketing plays in driving business growth. Our team of experienced professionals specializes in delivering tailored strategies that align with your goals and target audience. By leveraging the latest tools and techniques, we can help you reach your target market effectively, increase brand visibility, and generate more qualified leads. From search engine optimization (SEO) and pay-per-click (PPC) advertising to social media management and content marketing, our comprehensive suite of digital marketing services is designed to elevate your brand and differentiate you from the competition. With our expertise and industry knowledge, we can develop a customized marketing strategy that maximizes your online presence and drives tangible results. Stay ahead of the competition and unlock your brand's full potential with our effective digital marketing services. Contact us today to learn more about how we can help you achieve your business goals.
Mediaforce is among the leading digital marketing agencies in Vancouver and offers more than just the services listed above. We're also expert in email marketing, website development & design, branding, graphic design, analytics, and reporting. Our services are tailored to particular requirements and goals of every company.
There are several benefits for all businesses to work with Mediaforce – one of the leading Vancouver marketing firms. You can increase your online presence and reach a larger audience by taking advantage of the agency's knowledge and experience. Moreover, we can help you maximize internal time and resources for other crucial areas of their organization by outsourcing internet marketing duties.
We have a proven track record, positive client reviews, and a team of skilled professionals. Thrive in the competitive online landscape with our comprehensive services, driving your business towards success.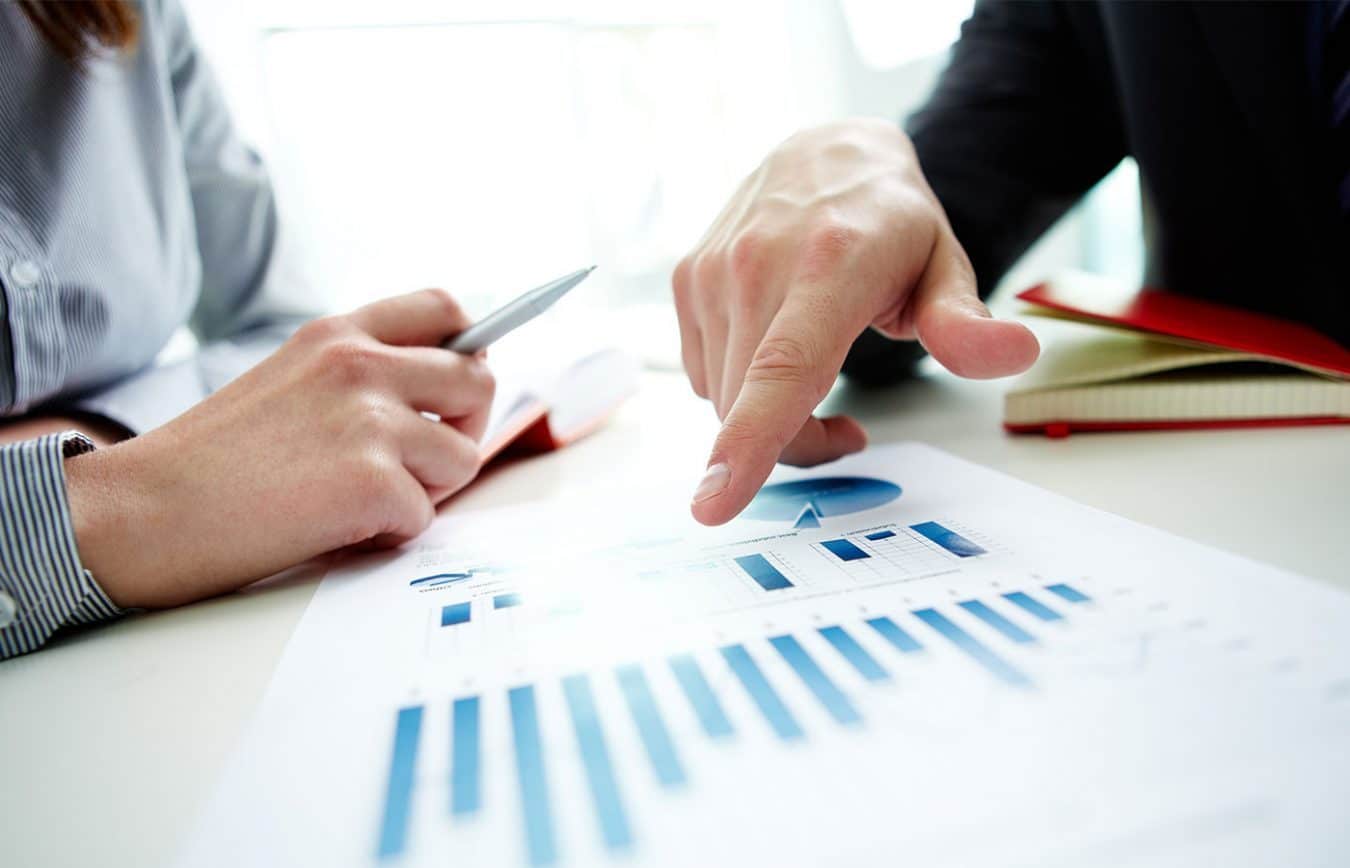 Free Consultations With Mediaforce –
#1 Vancouver Digital Marketing Agency
Discover the difference with Mediaforce, your choice for a Vancouver marketing firm. We're committed to your success, offering personalized strategies tailored to your business needs. 
Experience a free consultation where we delve into your goals, challenges, and opportunities. Our experts will craft a roadmap to amplify your online presence, leveraging innovative techniques in SEO, PPC, social media, and more. 
Take the first step towards transformative growth with insights, guidance, and a collaborative approach. Elevate your brand with Mediaforce digital marketing agency Vancouver– where your success is our priority.
GET A FREE CONSULTATION
What Are The Key Factors to Look At Before Hiring a
Vancouver
Digital Marketing Agency?
Hiring the right agency for digital marketing vancouver demands a thoughtful evaluation of several crucial factors. The fast growth of digital marketing agencies Vancouver has made the selection process much harder. Here are some of the qualifications you should prioritize when looking for a digital marketing agency Vancouver:
Proven Track Record
One of the most critical qualifications to consider is a internet marketing company's track record. Look for agencies that have a history of delivering tangible results for their clients. Ask for case studies and examples of past successful campaigns. A track record of success is a strong indicator that the agency can deliver on its promises.
Specialization
Digital marketing is a broad field that encompasses various disciplines, such as SEO, PPC, content marketing, social media, and more. It's important to choose an agency that specializes in the specific services that align with your business goals. An agency with expertise in your area of need is more likely to provide effective solutions.
Industry Knowledge
An agency with experience in your industry can offer unique insights and strategies tailored to your niche. They'll understand the challenges and opportunities specific to your business sector, which can result in more effective campaigns and a better understanding of your target audience.
Transparent Reporting
Clear and transparent reporting is essential when evaluating the performance of your campaigns of digital marketing vancouver. A reputable agency of digital marketing vancouver should provide regular reports that highlight key metrics, including website traffic, conversions, and return on investment (ROI). This transparency ensures that you can monitor the progress and effectiveness of your campaigns.
Effective Communication
Effective communication is a fundamental qualification for a successful partnership with a vancouver marketing firm. Look for a marketing agency In Vancouver that is responsive, collaborative, and able to understand your goals and vision for your brand. Regular communication and feedback are vital for aligning strategies and achieving your objectives.
In addition to these five qualifications, it's also important to consider factors like client testimonials, budget alignment, creativity, innovation, and ethical practices when selecting amongst the top digital marketing agencies in Vancouver. Reading reviews, asking for references, and assessing an agency's approach to white-hat SEO practices can provide valuable insights into their reputation and work ethic.
So, make sure to do your homework when picking a digital marketing agency in Vancouver by ensuring they have the expertise, experience and technical knowledge to increase your growth in the competitive online world.
What Are The Top Trends Currently Driving

Digital Marketing in Vancouver?
The landscape of digital marketing is constantly evolving, and Vancouver, a bustling hub of innovation and creativity, is no exception. Businesses in this vibrant city are leveraging the latest trends to stay competitive and connect with their target audiences. In this blog, we'll explore some of the key trends currently driving digital marketing in Vancouver.
Video Marketing Dominance
Video content continues to be a driving force in internet marketing. Vancouver businesses are capitalizing on the power of video to engage their audiences. Whether it's through YouTube, social media, or website content, video allows for more immersive storytelling and better connection with potential customers.
Search Engine Optimization (SEO) for Local Search
Local SEO is a game-changer for businesses in Vancouver. With consumers increasingly relying on search engines to find local products and services, optimizing your online presence for local search is a must. Vancouver businesses are investing in local SEO to ensure they appear in local search results and on Google Maps.
Mobile-First Approach
Vancouver's tech-savvy residents are always on the go, making mobile optimization critical. Businesses are prioritizing responsive web design and ensuring their websites and content are mobile-friendly. This ensures a seamless user experience, which can significantly impact search rankings and user engagement.
Social Media Advertising
Social media advertising remains a key trend, with businesses using platforms like Facebook, Instagram, and LinkedIn to target specific demographics and drive conversions. The region's diverse population offers a range of opportunities for effective social media marketing.
Influencer Marketing
Influencer marketing has gained momentum in Vancouver. Collaborating with local influencers who have a dedicated following can help businesses expand their reach and credibility. These influencers can authentically promote products or services to their engaged audiences.
Data-Driven Decision Making
In a data-centric world, Vancouver businesses are making decisions based on analytics. By leveraging data and key performance indicators, companies can fine-tune their marketing strategies for better results and ROI. This approach is essential for staying competitive and maximizing marketing budgets. This is why is is always best to get an assistance of leading vancouver marketing firms like Mediaforce. 
Content Personalization
Personalized content is becoming increasingly important in Vancouver's digital marketing landscape. Tailoring content to individual preferences and behaviors can enhance user engagement and boost conversion rates.
Sustainable and Ethical Branding
Vancouverites are environmentally conscious, and businesses are responding by incorporating sustainability and ethical practices into their branding. This approach not only aligns with local values but also resonates with a broader audience.
Voice Search Optimization
Voice search is on the rise, and businesses in Vancouver are adapting to this trend by optimizing their online content for voice queries. This includes creating conversational and long-tail keywords that match how people speak.
Augmented Reality (AR) and Virtual Reality (VR)
While not as widespread as other trends, AR and VR are making inroads into digital marketing in Vancouver. They offer immersive experiences and are particularly appealing to tech-savvy audiences.
Staying informed and adapting to these trends is crucial for businesses looking to thrive in this digital age. By embracing these strategies, Vancouver businesses can continue to connect with their target audience in innovative and impactful ways.
What Resources are Available to Help Businesses with

Digital Marketing in Vancouver?
As a small business owner in Vancouver, you have a wide range of resources available to help you with your efforts in digital marketing vancouver. The city is home to a vibrant and thriving tech community, and there are several organizations and agencies specifically focused on providing support and assistance to businesses looking to grow through creative and effective marketing strategies. Here are some of the top resources in Vancouver to help you with online marketing:
1. Vancouver Economic Commission (VEC): The VEC is a government agency that provides support and resources to businesses in Vancouver. They offer workshops, events, and programs that focus on various aspects of internet marketing, such as social media marketing, search engine optimization (SEO), and online advertising. Their website also provides valuable information and guides on vancouver digital marketing best practices.
2. Small Business BC: Small Business BC is a non-profit organization that offers a wide range of resources and services for small business owners. They provide workshops, seminars, and one-on-one consulting sessions on topics like digital marketing strategy, content marketing, and social media advertising. Small Business BC also has an extensive online library with articles, templates, and guides to help you navigate in the digital space.
3. Digital Marketing Agencies: Vancouver is home to several Vancouver digital marketing agencies that specialize in helping businesses of all sizes achieve their marketing goals. These agencies offer services like website design and development, search engine marketing (SEM), social media management, and content creation. Working with a Vancouver marketing company can be a cost-effective way to outsource your marketing efforts, as they have the expertise and resources to create and execute effective marketing strategies tailored to your specific business goals.
4. Networking Groups and Events: Vancouver hosts a variety of Vancouver networking groups and events focused on online marketing. These provide opportunities to connect with other business owners, learn from industry experts, and stay up-to-date on the latest trends and strategies. Joining these groups and attending events can help you expand your network, gain valuable insights, and stay ahead of the competition.
5. Online Courses and Training: If you prefer to learn at your own pace, there are numerous online courses and training programs available that can help you enhance your internet marketing skills. Platforms like Udemy, Coursera, and LinkedIn Learning offer a wide range of courses on topics like social media marketing, SEO, email marketing, and more. Taking advantage of these resources can empower you to take control of your Vancouver digital marketing efforts and make informed decisions for your business.
Why Should Business Owners Focus On

Internet Marketing  in Vancouver?
In the digital age, businesses in Vancouver are finding new and exciting ways to connect with their customers and reach wider audiences. Digital marketing has become an essential tool for businesses looking to thrive in this thriving metropolis. Let's explore the many benefits of engaging in online marketing for businesses in Vancouver.
Increased Online Visibility
Digital marketing allows businesses to enhance their online presence. Vancouver's tech-savvy population relies on the internet to find products and services. With result driven strategies, your business can appear prominently in online searches and draw the attention of potential customers.
Targeted Marketing
Digital marketing provides businesses with the ability to precisely target their audience. In Vancouver's diverse market, this is a crucial advantage. You can tailor your campaigns to reach specific demographics, ensuring your message resonates with the right people.
Cost-Effective Advertising
Compared to traditional marketing methods, internet marketing is often more cost-effective. Whether you're running pay-per-click (PPC) ads or creating engaging content, Vancouver digital marketing services allows you to maximize your marketing budget, reaching a larger audience for less money.
Measurable Results
One of the most significant advantages of online marketing is the ability to track and measure your results. With analytics tools, businesses in Vancouver can gain insights into the performance of their campaigns. This data-driven approach allows for informed decision-making and continuous improvement.
Enhanced Customer Engagement
Digital marketing facilitates real-time interaction with your audience. Whether through social media, email marketing, or online communities, businesses can engage in meaningful conversations with their customers. This fosters trust and loyalty while creating opportunities for feedback and improvement.
Local SEO
In a city like Vancouver, local search engine optimization (SEO) is paramount. With local SEO strategies, your business can optimize its online presence to appear in local searches and on platforms like Google Maps. This ensures that local customers can easily find your business.
Global Reach
While targeting local customers is essential, internet marketing also opens the door to a global audience. Vancouver businesses can expand their reach beyond the city, attracting customers from around the world and taking advantage of e-commerce opportunities.
Adaptability
Vancouver's dynamic market requires adaptability. With a Vancouver digital marketing agency by your side, your businesses can quickly scale the online ladder with strategies based on market trends and customer feedback. This agility is crucial for staying ahead of the competition.
Competitive Edge
In a competitive business landscape like Vancouver's, digital marketing can provide a distinct advantage. Businesses that embrace the latest digital trends can stand out from the crowd and connect with a more extensive customer base.
Eco-Friendly Marketing
As an environmentally conscious city, Vancouver businesses can promote their eco-friendly practices and products through online marketing. This not only aligns with local values but also resonates with a broader, environmentally conscious audience.
In conclusion, digital marketing offers a multitude of benefits for businesses in Vancouver. It provides the means to increase online visibility, target the right audience, engage with customers, and measure results. This is where a Vancouver digital agency with years of experience can help you gain the right market share by boosting your online visibility.
For inquiries or to request a no-obligation quote for our Digital Marketing Services Vancouver, please reach out to us via email or call 604-900-5599. We're poised to create a customized strategy that propels your business toward its desired destination.
"Amazing group of dedicated marketing professionals."

Eric Pinkney, MBA

STRATEGIC M&A CAPITAL GROUP INC.
"One of the top digital marketing and social media companies we have worked with. We highly recommend them."

Brent Thomson

Managing Partner, Peak Sales Recruiting
"Working with Mediaforce has been a pleasure. They are extremely knowledgeable and have helped us immensely with secure hosting and digital marketing services."

Ali

BIOS Bermuda
"Mediaforce is an exceptional digital marketing agency! Great team!"

Cristina D
"Not only did Mediaforce increase our google rankings but got us better qualified leads from all channels. I highly recommend Mediaforce."

Wendy Morrison
"We began interviewing over 35 companies Canada wide for the development of a new website. After just one meeting we found the company we were looking for."

Bonnie Craig

Medical Aesthetics Manager, The Facial Surgery and Cosmetic Centre
"The team at Mediaforce has been fast to return a call, email and help with our e-commerce business issues."

Joe Granitz

CEO, Pet Expertise
Why Choose Mediaforce

Digital Marketing Agency?
At Mediaforce, we're not just another digital marketing company; we're your dedicated partner in success. With a track record of excellence and a passion for innovation, we stand out in a competitive field. Here's why you should choose us:
Proven Expertise

Tailored Solutions

Transparent Reporting

Client-Centric Approach
Regardless of the kind of business you run, having a digital presence is essential in this fast-paced world. Our Digital Marketing Agency in Vancouver help companies just like yours grow and become more visible online. 
GET A FREE CONSULTATION
We Also

Provide Services

In These Locations
Mediaforce is located at 777 Dunsmuir Street, Vancouver, BC.  There are several options to go between Vancouver International Airport (YVR) and downtown Vancouver, including car rentals, limousine, taxi, and public transit.
We are open from Monday to Friday, 09:00 – 17:00.
For additional questions, call us at 604-900-5599
What Our Clients Are
Saying
Don't take our word for it. Read some of our reviews below.
"We are seeing the ROI we need and want! We are very happy with the service and strategy employed by Mediaforce to help our business drive the leads we need to achieve our business goals."

Josette LeBlanc

VP Marketing & Sales NYCO
"They have helped us tremendously launching our new clinic in the market. These guys are just awesome and exceptional in all they do. A great TEAM."

Meenie Grewal

registered Physiotherapist & Clinic Owner
"Mediaforce has been instrumental in increasing visits to our website ten-fold, resulting in tremendous increases in business. I cannot recommend Mediaforce strongly enough!"

Pamela Barron

P. Barron Family Law
"The team at Mediaforce has been fast to return a call, email and help with our e-commerce business issues."

Joe Granitz

CEO, Pet Expertise
"Working with Mediaforce has been a pleasure. They are extremely knowledgeable and have helped us immensely with secure hosting and digital marketing services."

Ali Hochberg

BIOS Bermuda
"We are very pleased with the entire team at Mediaforce and their continued efforts to grow our digital presence. Thanks go out to Mediaforce for a job well done!"

Sloan Markey

GM, Tremblay Renovations
"A fantastic approach to the overall design and content, with a clear understanding of my business needs, right from the beginning."

Michael McNeill

PMP, CP3P-F, CBAP, QMS Auditor President MDE Consulting Ltd.
"We began interviewing over 35 companies Canada wide for the development of a new website. After just one meeting we found the company we were looking for."

Bonnie Craig

Medical Aesthetics Manager, The Facial Surgery and Cosmetic Centre
"One of the top digital marketing and social media companies we have worked with. We highly recommend them."

Brent Thomson

Managing Partner, Peak Sales Recruiting
"Not only did Mediaforce increase our google rankings but got us better qualified leads from all channels. I highly recommend Mediaforce."

Wendy Morrison
"Amazing group of dedicated marketing professionals."

Eric Pinkney, MBA

STRATEGIC M&A CAPITAL GROUP INC.
"Fantastic communication and quick response times - two things we were looking for in a new vendor. Would definitely recommend!"

Rachel McIntyre

MSc, PMP®│Senior Manager, Customer Solutions SQI Diagnostics Inc.
"The entire Media Force Team has been fantastic. Switching over to Media Force a couple of years ago is amongst the best business decisions made. Thanks Again!"

Daniel Akowuah

Mortgage Broker - DLGN Underwriter Amansad Direct Lending Group
Let's book a short conversation to see if we're a good fit.
We can create a strategic plan to get you where you want to be.