Construction Digital Marketing Agency.
For over 20 years we have worked with general contractors and home renovators in Ottawa, Toronto, Vancouver and all across Canada and the US to understand the conversion journey to construction and renovating purchases.
BOOK YOUR FREE 30-MINUTE STRATEGY SESSION
ARE YOU READY FOR 2023?
It's time to boost your growth and sales cycles are long. Save $500 on any website optimization, designed to increase your CTR (click through rate) and conversions.
Whether your a small renovation company, roofer, a trade or full service general contractor, we can get you better qualified leads and higher conversions.
Construction makes Up 17.9%Of GDP and we're getting our clients their share of the market.
Listen to what our clients are saying
When you partner with a construction digital marketing agency like us you're partnering with a proven industry leader.
We're hungry for results just like you. And we're serious about getting you found by people in their 'I need to…' moments. Our Case Studies, showcase some of our success stories, and our data-driven approach to marketing ensures we meet our clients' growth-objectives.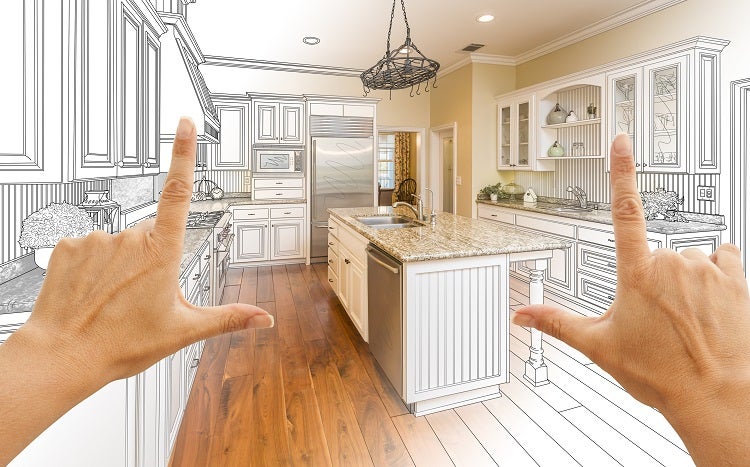 https://www.youtube.com/watch?v=xhqAXOuzvMk
In today's fast-paced digital era, the construction, renovation, and trade-related industries have witnessed a significant shift in the way they attract customers and expand their businesses.
This transformation has made it increasingly vital for professionals such as plumbers, HVAC companies, electricians, and roofers to harness the expertise of credible digital marketing agencies like Mediaforce. Here's a glimpse into how these trades can leverage digital marketing prowess to generate quality leads and foster growth across North America.
1. Precision Targeting: A seasoned digital marketing agency understands the intricacies of audience segmentation. For businesses in the construction and trade sectors, this means reaching potential clients who are actively searching for services. Through data-driven strategies, these agencies identify the demographics, geographic locations, and online behaviors of individuals seeking plumbing, HVAC, electrical, or roofing solutions. By honing in on the right audience, businesses can enjoy a higher conversion rate of leads into loyal customers.
2. Amplified Online Visibility: The modern consumer's journey often begins with a search engine query. To capture their attention, businesses must rank prominently in search engine results. Expert digital marketing agencies specialize in optimizing websites for search engines (SEO), ensuring that these trade professionals appear at the top when potential customers seek their services. Enhanced online visibility not only brings in more leads but also instills trust and credibility in the minds of consumers.
3. Compelling Content Creation: In the digital realm, content is king. Exceptional content showcases expertise and builds trust. A digital marketing agency can craft engaging content, including informative blog posts, captivating videos, and informative social media updates. By educating potential clients about the value of their services, businesses can not only increase organic traffic but also establish themselves as authorities in their respective fields.
4. Social Media Engagement: Social media has become an indispensable tool for engagement and brand building. Digital marketing agencies adeptly manage and optimize social media profiles, creating meaningful interactions with the target audience. This ongoing engagement keeps the business in the forefront of customers' minds and fosters a sense of community and trust.
5. Measurable Success: A major advantage of digital marketing is its measurability. Skilled agencies utilize sophisticated analytics tools to monitor campaign performance closely. They can then analyze data to fine-tune strategies continuously, ensuring that marketing efforts remain cost-effective and yield a high return on investment (ROI).
6. Staying Ahead of Trends: The digital landscape is ever-evolving, with new trends, platforms, and technologies emerging regularly. Digital marketing agencies stay at the forefront of industry developments and adapt strategies accordingly. This adaptability guarantees that businesses in construction, renovation, and trade-related sectors remain relevant and competitive in the dynamic North American market.
In conclusion, for professionals in the construction, renovation, plumbing, HVAC, electrical, and roofing industries, partnering with a credible digital marketing agency like Mediaforce is akin to having a trusted ally in the digital realm. Through precise targeting, enhanced online visibility, compelling content creation, social media engagement, measurable results, and staying ahead of trends, these businesses can secure quality leads and foster sustainable growth in North America's ever-evolving marketplace.
Of consumers search online for local businesses
Over 3.96 billion social media users worldwide
In a sector that constitutes a substantial 17.9% of GDP, such as construction, it's imperative for businesses to employ effective digital marketing strategies to gain a competitive edge and secure a larger market share in North America.
Mediaforce, a prominent digital marketing company, plays a pivotal role in helping construction, renovation, and trade-related professionals like plumbers, HVAC companies, electricians, and roofers achieve precisely that. Here's how Mediaforce can assist these industries, along with some relevant industry statistics:
1. Targeted Lead Generation: Mediaforce excels in identifying and engaging potential customers actively searching for construction and trade services. Industry statistics indicate that over 97% of consumers search online for local businesses, with 46% of Google searches seeking local information. By crafting data-driven strategies, Mediaforce can connect these businesses with their target audience effectively, boosting lead generation.
2. Enhanced Online Visibility: Approximately 63% of consumers use websites to find and engage with businesses, according to industry data. Mediaforce's expertise in search engine optimization (SEO) ensures that businesses in these sectors rank higher in search engine results, increasing their online visibility and credibility.
3. Content Marketing: Industry statistics reveal that 88% of B2B marketers use content marketing as a core strategy. Mediaforce can help construction and trade businesses create compelling content that educates and informs potential customers, positioning them as industry authorities.
4. Social Media Engagement: In the construction and trade sectors, social media presence is crucial. With over 3.96 billion social media users worldwide, leveraging platforms like Facebook and Instagram can significantly impact brand visibility. Mediaforce can manage and optimize social media profiles to engage with the target audience, keeping these businesses top-of-mind.
5. Measurable Results: A digital marketing agency like Mediaforce utilizes analytics tools to track campaign performance. Industry statistics indicate that 73% of marketers invest in data analytics to measure ROI. This data-driven approach ensures that marketing efforts are cost-effective and yield a high ROI.
6. Adapting to Trends: Staying ahead of industry trends is vital. Mediaforce, with its finger on the pulse of the digital landscape, can help construction and trade businesses adapt to emerging trends, technologies, and platforms. For example, industry statistics show that mobile usage accounts for 52.6% of internet traffic, making mobile optimization essential.
By partnering with Mediaforce, construction, renovation, plumbing, HVAC, electrical, and roofing businesses can harness the power of digital marketing to secure a larger market share in North America. With industry statistics emphasizing the importance of an online presence, targeted lead generation, and content marketing, Mediaforce's expertise ensures these businesses thrive in a competitive landscape while contributing to the 17.9% share of GDP that the construction sector holds.
Some of our newest construction clients
What Our Clients Are
Saying
Don't take our word for it. Read some of our reviews below.
FAQ's
Questions? We have answers.
"We are seeing the ROI we need and want! We are very happy with the service and strategy employed by Mediaforce to help our business drive the leads we need to achieve our business goals."

Josette LeBlanc

VP Marketing & Sales NYCO
"They have helped us tremendously launching our new clinic in the market. These guys are just awesome and exceptional in all they do. A great TEAM."

Meenie Grewal

registered Physiotherapist & Clinic Owner
"Mediaforce has been instrumental in increasing visits to our website ten-fold, resulting in tremendous increases in business. I cannot recommend Mediaforce strongly enough!"

Pamela Barron

P. Barron Family Law
"The team at Mediaforce has been fast to return a call, email and help with our e-commerce business issues."

Joe Granitz

CEO, Pet Expertise
"Working with Mediaforce has been a pleasure. They are extremely knowledgeable and have helped us immensely with secure hosting and digital marketing services."

Ali Hochberg

BIOS Bermuda
"We are very pleased with the entire team at Mediaforce and their continued efforts to grow our digital presence. Thanks go out to Mediaforce for a job well done!"

Sloan Markey

GM, Tremblay Renovations
"A fantastic approach to the overall design and content, with a clear understanding of my business needs, right from the beginning."

Michael McNeill

PMP, CP3P-F, CBAP, QMS Auditor President MDE Consulting Ltd.
"We began interviewing over 35 companies Canada wide for the development of a new website. After just one meeting we found the company we were looking for."

Bonnie Craig

Medical Aesthetics Manager, The Facial Surgery and Cosmetic Centre
"One of the top digital marketing and social media companies we have worked with. We highly recommend them."

Brent Thomson

Managing Partner, Peak Sales Recruiting
"Not only did Mediaforce increase our google rankings but got us better qualified leads from all channels. I highly recommend Mediaforce."

Wendy Morrison
"Amazing group of dedicated marketing professionals."

Eric Pinkney, MBA

STRATEGIC M&A CAPITAL GROUP INC.
"Fantastic communication and quick response times - two things we were looking for in a new vendor. Would definitely recommend!"

Rachel McIntyre

MSc, PMP®│Senior Manager, Customer Solutions SQI Diagnostics Inc.
"The entire Media Force Team has been fantastic. Switching over to Media Force a couple of years ago is amongst the best business decisions made. Thanks Again!"

Daniel Akowuah

Mortgage Broker - DLGN Underwriter Amansad Direct Lending Group