PPC Services Ottawa | PPC Agency Ottawa
What are PPC management services?
PPC management is the practice of monitoring and controlling a company's PPC campaigns AND ad budget. This often involves developing strategies and ad buys while keeping total costs to a minimum ROI to a maximum.  PPC management is typically seen as a growing art in which complete optimization is not feasible but remains the goal.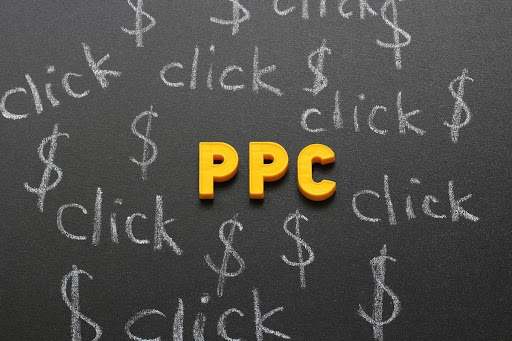 What does a PPC agency or specialist typically do?
Effective PPC management is based on numerous interrelated topics:
Keyword analysis:

Discovering and focusing on relevant and valuable keywords and search queries provided by Google data

Channel strategy:

Google AdWords, Bing Ads, affiliate networks, and sponsored social media placements are some of the avenues to explore for PPC marketing.

Monitoring:

Monitoring search term data attentively and regularly to identify which keywords/queries are most often used

ROI: Keeping an eye on total ROI and utilizing it as a guideline to determine the amount spent and scope of ad purchases.
Competitive analysis:

Keeping an eye on competition methods and strategies is critical. For example, selecting whether to compete directly by bidding on the same searches or to target questions that a rival is overlooking (competitive gap).

Negative match:

Optimizing ad budget by excluding people who fall into a category that indicates they are unlikely to convert. For example, a high-end fashion shop may restrict its adverts to consumers in the top 10% of incomes. A physical company, such as a restaurant, might restrict its advertisements to individuals within a certain geographic radius.

A/B Testing:

One of the most efficient strategies for boosting PPC ROI is constant split testing. Text, images, and other display factors may be utilized alternately to determine the most successful way.
Who Should Hire PPC Management Company?
While some businesses may be put off by the additional price of employing specialists to run their PPC campaigns, it may pay for itself by enhancing efficiency in many circumstances.
The following are good candidates for choosing a PPC Management company:
Anyone who is new to internet marketing

Companies that do not have an in-house advertising staff

Small businesses that lack the personnel to manage PPC adequately

Organizations that cannot afford the sometimes expensive database and software solutions required for effective PPC management.

A company who is running their own campaigns but failing to execute properly and loosing market share along with ad budget.
Why Hire Mediaforce Digital Marketing Agency?
We Can Help Boost Your AdWords Performance.
We are a Multidisciplinary Team of Certified AdWords professionals providing PPC marketing and Google AdWords marketing services to customers in North America. We are Google Adwords PPC Certified Experts. We provide you with more quality visitors, lower your cost per click, and target prospects right when they need you.

Get Immediate Results

– Get quick exposure to the individuals who are crucial to your company at the exact moment they are seeking your services.

Get an Unfair Advantage

– We collaborated with Google to keep you ahead of the competition. We have first-hand knowledge of industry trends and market data.

Managed Exposure – Take absolute control of how your brand is presented in search results by utilizing custom messaging based on your user's intent.
LET'S BOOK A SHORT CASUAL CONVERSATION TO SEE IF WE'RE A GOOD FIT.
We can create a strategic plan to get you where you want to be.
We take privacy seriously
At Mediaforce, we respect your privacy and value our relationship with you. Your personal information will be protected, will never be sold. Our goal is to enhance your product and service experience with us.