What Is Social Media Marketing?
Social media marketing (SMM) refers to promoting a business's goods and services via social media and social networks. Social media marketing enables businesses to connect with consumers while promoting and bringing awareness to their intended audience and demographics. Social media marketing is equipped with purpose-built data analytics tools that enable marketers to monitor the effectiveness of their campaigns. Social media channels can include: Facebook, Twitter, TikTok, Snapchat, Youtube, LinkedIn and more.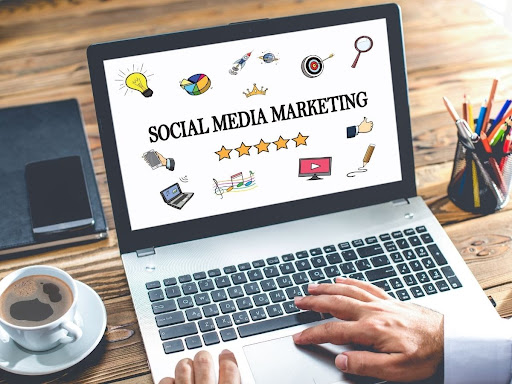 The Key Takeaways
Social media marketing uses social media and social networks to promote a business's goods and services, brand and message.
It enables businesses to connect with ideal consumers by promoting brand culture, products & services and key messaging.
Social media marketing is often carried out through sites such as Facebook, Twitter, and Instagram.
Learn More About Social Media
Social media has altered our society's functioning, particularly our ability to interact with one another. Businesses took note as platforms like Facebook, Twitter, and Instagram grew in popularity. They started using these sites to gain access to consumers and grow their business through social media marketing. This is because these platforms can influence customer behaviour. Social media platforms enable marketers to use various techniques and strategies to promote content and generate engagement.
Numerous social media platforms allow users to submit extensive geographic, demographic, and personal information, allowing advertisers to customize their messages to what is most likely to resonate with consumers.
Strategy: This stage includes establishing objectives, selecting social media platforms, and deciding what kind of material to post.
Planning and Publishing: Businesses should have strategies for the format of their content (i.e., will there be videos? Photos? How many lines of script?) and choose the date on which it will be published on the site.
Listening and Engagement: Keeping an eye on what users, customers, and others say about postings, brands, and other company assets. This may need the use of a social media interaction tool.
Analytics and Reporting: Part of being on social media is being aware of the reach of your postings, which is why engagement and reach statistics are critical.
Advertising: Purchasing social media advertising is an excellent method to market and grow a company.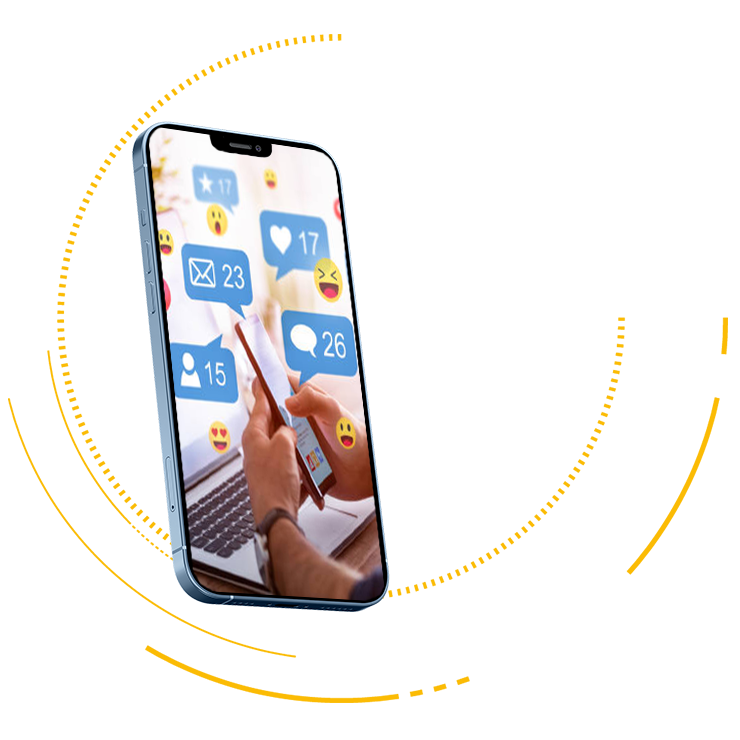 Because audiences may be categorized more precisely than in more conventional marketing channels, businesses can guarantee that their resources are directed toward the population they want to target via social media marketing.
Several indicators are used to determine the effectiveness of social media marketing (also known as digital marketing or e-marketing), including the following:
Reports generated by websites, such as Facebook, Google etc.
Return on investment (ROI)
Customer reaction rates or the frequency with which consumers write about a business
The reach and virality of a campaign, or the extent to which consumers share material
Special Considerations
A significant approach in social media marketing is to create messages and material that people will share with their family, friends, and colleagues. This advocacy based approach is based on word of mouth and has many advantages. First, it broadens the message's reach to networks and people that a social media manager would not have otherwise been able to reach. Second, when shared information is provided by someone the receiver knows and trusts, it carries an implicit endorsement.
Social media strategy entails the development of sticky content. This implies that it captures the user's attention and improves the likelihood of taking the desired action, like purchasing a product or sharing the information with others in their network.
Marketers develop viral content with the intent of rapidly spreading among consumers. Through social media marketing, customers should also be encouraged to produce and share their own content, such as product reviews or comments. This is referred regarded as earned media in the marketing business.
The Advantages of Social Media Marketing
Social media marketing strategies have the benefit of simultaneously appealing to a large audience. For instance, a campaign may target existing and potential consumers, workers, bloggers, the media, the general public, and other stakeholders such as third-party reviews or trade associations.
For more information on social media marketing, call 613-729-0500 or request a free initial consultation today.
What Our Clients Are
Saying
Don't take our word for it. Read some of our reviews below.
"We are seeing the ROI we need and want! We are very happy with the service and strategy employed by Mediaforce to help our business drive the leads we need to achieve our business goals."

Josette LeBlanc

VP Marketing & Sales NYCO
"They have helped us tremendously launching our new clinic in the market. These guys are just awesome and exceptional in all they do. A great TEAM."

Meenie Grewal

registered Physiotherapist & Clinic Owner
"Mediaforce has been instrumental in increasing visits to our website ten-fold, resulting in tremendous increases in business. I cannot recommend Mediaforce strongly enough!"

Pamela Barron

P. Barron Family Law
"The team at Mediaforce has been fast to return a call, email and help with our e-commerce business issues."

Joe Granitz

CEO, Pet Expertise
"Working with Mediaforce has been a pleasure. They are extremely knowledgeable and have helped us immensely with secure hosting and digital marketing services."

Ali Hochberg

BIOS Bermuda
"We are very pleased with the entire team at Mediaforce and their continued efforts to grow our digital presence. Thanks go out to Mediaforce for a job well done!"

Sloan Markey

GM, Tremblay Renovations
"A fantastic approach to the overall design and content, with a clear understanding of my business needs, right from the beginning."

Michael McNeill

PMP, CP3P-F, CBAP, QMS Auditor President MDE Consulting Ltd.
"We began interviewing over 35 companies Canada wide for the development of a new website. After just one meeting we found the company we were looking for."

Bonnie Craig

Medical Aesthetics Manager, The Facial Surgery and Cosmetic Centre
"One of the top digital marketing and social media companies we have worked with. We highly recommend them."

Brent Thomson

Managing Partner, Peak Sales Recruiting
"Not only did Mediaforce increase our google rankings but got us better qualified leads from all channels. I highly recommend Mediaforce."

Wendy Morrison
"Amazing group of dedicated marketing professionals."

Eric Pinkney, MBA

STRATEGIC M&A CAPITAL GROUP INC.
"Fantastic communication and quick response times - two things we were looking for in a new vendor. Would definitely recommend!"

Rachel McIntyre

MSc, PMP®│Senior Manager, Customer Solutions SQI Diagnostics Inc.
"The entire Media Force Team has been fantastic. Switching over to Media Force a couple of years ago is amongst the best business decisions made. Thanks Again!"

Daniel Akowuah

Mortgage Broker - DLGN Underwriter Amansad Direct Lending Group
Let's book a short conversation to see if we're a good fit.
We can create a strategic plan to get you where you want to be.