Types of

eCommerce marketing
Ecommerce marketing generates top-of-funnel traffic to a website to convert it into online sales and customers. And there are hundreds of possible approaches. From organic traffic and SEO to utilizing Facebook or Google advertising to generate targeted visitors, you may combine paid and non-paid tactics to see which combination converts the most people.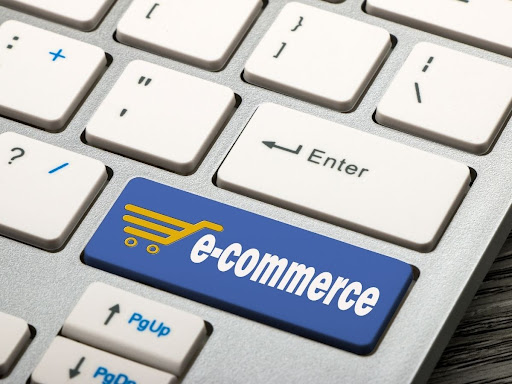 However, no marketing plan is static. As marketing techniques and marketplace algorithms change, so must your approach to get the best return on your advertising expenditure and the highest return on non-paid growth initiatives such as SEO. To successfully develop and grow  eCommerce company – regardless of whether you have a brick-and-mortar location – you need a well-thought-out eCommerce marketing strategy that will boost brand recognition and sales.
To be clear, there is no shortage of material on the subject of "how to create a marketing strategy." Indeed, that subject keeps a large number of writers, instructors, and high-priced public speakers busy.  Numerous tried and true concepts are applicable today, but with e-commerce strategies changing and consumer behaviour evolving, continuous measurement of campaign and website performance is critical.
We've taken the fundamental components of marketing planning, inserted some time-saving techniques, and tapped into our backlog of eCommerce-specific advice to produce this plan that's ideal for growing your online shop.
With the knowledge given, you may confidently develop an eCommerce marketing strategy from the start, either on your own or in collaboration with a more experienced agency partner like MEDIAFORCE. Before you begin, here are some time-saving ideas and recommendations.
1. Seek out mentors and advice.
Locate businesses or people that have successfully developed and grown an online company, preferably in the same sector. Then, seek their guidance.
How did they begin?
Which marketing channels generated the highest return on investment in the near term?
Did they work with an agency? Which agency, if any?
How did they track data?
Which SaaS solutions proved to be the most beneficial and effective?
2. When possible, hire experts.
Simply said, the range of knowledge and expertise that a skilled marketer can offer to your company is immeasurable. Consider employing a freelancer to assist with more sophisticated aspects of your company, such as branding, paid to advertise, or website upkeep, if you're a startup. Consider selecting an established agency like MEDIAFORCE if your company is established. They'll add new vitality, a new viewpoint, and complementary talents to your in-house capabilities.
3. Be honest with yourself.
Without high-quality goods, enough financing, and competent staff, there is no road to success. Naturally, exceptions to the norm exist. There is no stigma associated with beginning small and doing your digital marketing on your own in the near run. However, it is critical to establish reasonable goals and develop a development strategy.
How to Build an
eCommerce Marketing

Plan

While laying the foundation for your eCommerce future, completing these activities while writing your business plan is critical to guarantee that your techniques and approach are well-considered and will stand the test of time. This cannot be emphasized enough: these are the conditions for developing an efficient marketing strategy and establishing a profitable company.
1. Executive summary.
After gathering meaningful guidance from experienced mentors, the larger picture will become clear. By composing an Executive Summary, you'll begin the process of developing your eCommerce marketing strategy.
2. Goals & objectives.
Make your goals and objectives EXTREMELY precise and achievable. Once you start executing, there is no guilt in adjusting your objectives if they prove to be too low or too high.
3. Mission statement & value proposition.
What's the purpose of this company?
What do you do?
What don't you do?
You (or the leadership of your business) must be able to respond to these fundamental questions.
Not all businesses need a philanthropic component (though it is desirable), but they must have a defined purpose and value offer.
4. Target customers, personas & markets
Recognize your audience. Without a firm grasp of who you are targeting, what qualities identify them, and where they are situated, you're certain to conduct wasteful campaigns that spend money on low-converting, unqualified people.
Ascertain that you are familiar with the following:
Age ranges.
Gender breakdown.
Geographic location.
Purchasing power.
5. Situation analysis.
As a result, do an in-depth analysis of the company's present condition, the competitors, and the overall marketing strategy. Leave no stone unturned. Greater knowledge of your present position will result in more informed decision-making and, ultimately, more successful outcomes.
6. Pricing & positioning strategy.
Ascertain that the price and placement of your product or service offer genuine value to your target customer. As a result, do research! Of course, testing and refining opportunities exist throughout the lifetime of your product, but by investing a bit extra time upfront, you'll be better off in the long run.
7. Distribution & fulfillment plan.
Even if you are just getting started, you should grasp the distribution and order fulfillment needs that will emerge as your business expands. Whether you are packaging and shipping yourself, managing a small staff, or using a third-party fulfillment shop, you need to know whether your fulfillment procedures are capable of meeting the demand generated by your forthcoming marketing campaign after you've created your ideas, set aside some time to modify, refine, and evolve them over time.
For more information on eCommerce Marketing Ottawa, call 613-729-0500 or request a free initial consultation today.
LET'S BOOK A SHORT CASUAL CONVERSATION TO SEE IF WE'RE A GOOD FIT.
We can create a strategic plan to get you where you want to be.
We take privacy seriously
At Mediaforce, we respect your privacy and value our relationship with you. Your personal information will be protected, will never be sold.
eCommerce
Marketing Ottawa
What's the difference between eCommerce Marketing and Digital Marketing
Ecommerce advertisers may use web advertising, social media channels, search engines, and email promotions to draw visitors and encourage sales online. E-stores should use all of the above digital platforms to promote their goods and expand their business at some point.
Market Affiliation – will direct prospective customers to the eCommerce site's page through banner advertising or referrals from well-known websites.
SEO – Growing organic searches is often effective for e-stores to boost both relevance and visibility at the same time.
Email Marketing – This is a perfect way to keep new clients engaged and loyal by offering relevant sales and promotions.
PPC – Pay other website owners to advertise on their pages, and they will be compensated any time a customer clicks on your page.
Display Advertising – An excellent option for high-traffic 3rd party sites.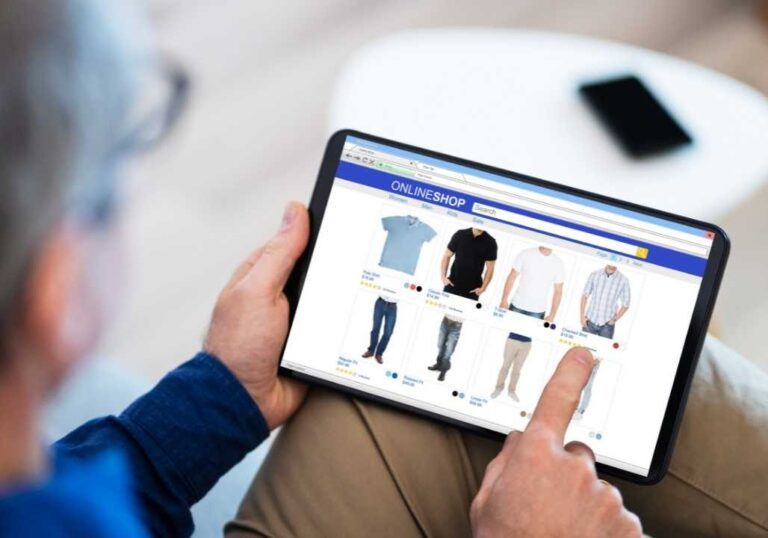 Digital marketing covers all forms of marketing that use digital platforms, including but not limited to:
Search Engine Marketing
Paid Search

To put it simply, you pay for keywords specific to your brand/products/services and as users search for these keywords, your ad appears in the search results.

Search Engine Optimization (SEO)

SEO, is the method of affecting a website's or a web page's popularity in a search engine's "natural" or unpaid search results. In general, the faster and more often a site appears on a search engine's results page, the more visits it would get from search engine users.

Display

Display includes banners and text links.
Email marketing is still one of the most cost-effective ways of driving quality traffic to your website.
Social Media Marketing

Mobile Marketing

Some marketing can be implemented specifically on smartphone or tablet devices.
Types of
eCommerce Marketing
E-commerce marketing consists of activities that guide online shoppers through the conversion funnel. Learn about e-commerce platforms, marketing strategies, and tools.
Business to Consumer (B2C)
Business to Business (B2B)
Consumer to Consumer (C2C)
Consumer to Business (C2B)
E-commerce marketing pertains to activities that guide prospects through the conversion funnel. E-commerce marketing enables the following:
Creating awareness about your e-commerce store
Driving traffic to the store
Converting visitors into paying customers
LET'S BOOK A SHORT CASUAL CONVERSATION TO SEE IF WE'RE A GOOD FIT.
We can create a strategic plan to get you where you want to be.
We take privacy seriously
At Mediaforce, we respect your privacy and value our relationship with you. Your personal information will be protected, will never be sold.
What Our Clients Are
Saying
Don't take our word for it. Read some of our reviews below.
"We are seeing the ROI we need and want! We are very happy with the service and strategy employed by Mediaforce to help our business drive the leads we need to achieve our business goals."

Josette LeBlanc

VP Marketing & Sales NYCO
"They have helped us tremendously launching our new clinic in the market. These guys are just awesome and exceptional in all they do. A great TEAM."

Meenie Grewal

registered Physiotherapist & Clinic Owner
"Mediaforce has been instrumental in increasing visits to our website ten-fold, resulting in tremendous increases in business. I cannot recommend Mediaforce strongly enough!"

Pamela Barron

P. Barron Family Law
"The team at Mediaforce has been fast to return a call, email and help with our e-commerce business issues."

Joe Granitz

CEO, Pet Expertise
"Working with Mediaforce has been a pleasure. They are extremely knowledgeable and have helped us immensely with secure hosting and digital marketing services."

Ali Hochberg

BIOS Bermuda
"We are very pleased with the entire team at Mediaforce and their continued efforts to grow our digital presence. Thanks go out to Mediaforce for a job well done!"

Sloan Markey

GM, Tremblay Renovations
"A fantastic approach to the overall design and content, with a clear understanding of my business needs, right from the beginning."

Michael McNeill

PMP, CP3P-F, CBAP, QMS Auditor President MDE Consulting Ltd.
"We began interviewing over 35 companies Canada wide for the development of a new website. After just one meeting we found the company we were looking for."

Bonnie Craig

Medical Aesthetics Manager, The Facial Surgery and Cosmetic Centre
"One of the top digital marketing and social media companies we have worked with. We highly recommend them."

Brent Thomson

Managing Partner, Peak Sales Recruiting
"Not only did Mediaforce increase our google rankings but got us better qualified leads from all channels. I highly recommend Mediaforce."

Wendy Morrison
"Amazing group of dedicated marketing professionals."

Eric Pinkney, MBA

STRATEGIC M&A CAPITAL GROUP INC.
"Fantastic communication and quick response times - two things we were looking for in a new vendor. Would definitely recommend!"

Rachel McIntyre

MSc, PMP®│Senior Manager, Customer Solutions SQI Diagnostics Inc.
"The entire Media Force Team has been fantastic. Switching over to Media Force a couple of years ago is amongst the best business decisions made. Thanks Again!"

Daniel Akowuah

Mortgage Broker - DLGN Underwriter Amansad Direct Lending Group
Let's book a short conversation to see if we're a good fit.
We can create a strategic plan to get you where you want to be.