Providing Digital Marketing Services in Ottawa
Mediaforce provides digital marketing services in Ottawa. We help our clients by developing an 360° integrated online marketing strategy that will help to meet business goals and objectives. Providing top quality Web Design & Development, Google and Facebook Ads Management, SEO, Secure Web Hosting and Website Maintenance & Support.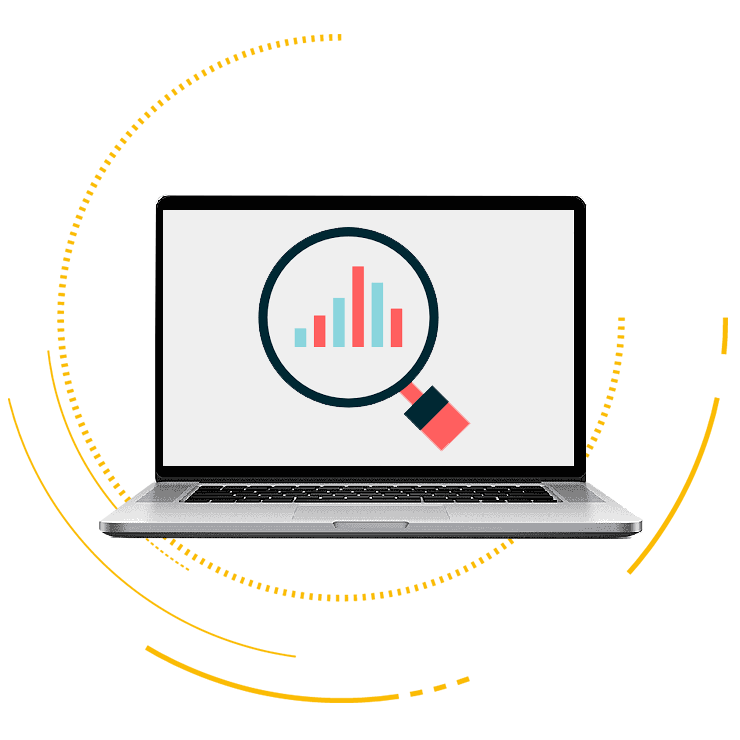 Trusted Digital Marketing Agency in Ottawa
We create and implement digital marketing strategies that generate quality leads for our clients.
Your sales and marketing initiatives can be described as a funnel. At the top of the funnel, new prospects enter, while loyal customers exit at the bottom.
We use a combination of online marketing tactics to help you turn your website traffic into qualified leads, including smart website design, search engine optimization (SEO), direct-response landing pages, Google Ads optimization, and social media marketing. With regular optimization and updates, our expert team will ensure you get the most out of your internet marketing campaigns.
WE CREATE AND IMPLEMENT DIGITAL MARKETING STRATEGIES THAT GENERATE QUALITY LEADS FOR OUR CLIENTS
WHAT OUR OTTAWA CLIENTS SAY
"Amazing group of dedicated marketing professionals."

Eric Pinkney, MBA

STRATEGIC M&A CAPITAL GROUP INC.
"One of the top digital marketing and social media companies we have worked with. We highly recommend them."

Brent Thomson

Managing Partner, Peak Sales Recruiting
"Working with Mediaforce has been a pleasure. They are extremely knowledgeable and have helped us immensely with secure hosting and digital marketing services."

Ali

BIOS Bermuda
"Mediaforce is an exceptional digital marketing agency! Great team!"

Cristina D
"Not only did Mediaforce increase our google rankings but got us better qualified leads from all channels. I highly recommend Mediaforce."

Wendy Morrison
"We began interviewing over 35 companies Canada wide for the development of a new website. After just one meeting we found the company we were looking for."

Bonnie Craig

Medical Aesthetics Manager, The Facial Surgery and Cosmetic Centre
"The team at Mediaforce has been fast to return a call, email and help with our e-commerce business issues."

Joe Granitz

CEO, Pet Expertise
FAQ's
Questions? We have answers.
20 years+ has given us the time to understand internet marketing and how it directly relates to a company's ability to not only grow, but last. With over 20 years in the digital marketing industry, countless testimonials, Google reviews, video reviews, case studies and more we are a trusted source of digital marketing expertise for businesses in North America.
We have won a number of awards including Top SEO Agency in Canada, #1 Website design Agency Ottawa, Top PPC Agency in British Columbia and more. With over 20 years in the digital marketing industry, countless testimonials, Google reviews, video reviews, case studies and more, we are a trusted source of digital marketing expertise for businesses in North America.
Our pricing varies from one time engagements like website design to monthly services like SEO or Google ads management. Because every business is at a different stage and has different goals and objectives we have not developed packages. Book a quick discovery meeting and we can review your objectives and provided some example pricing.
Yes. More traffic is easy. More importantly, we get our clients valuable traffic. Traffic that is actually relevant and will convert at a higher percentage. How do we do this? Many different ways but it all starts with an audit and keyword research. Phase II moves into website design and conversion optimization. Your design, call of action, offers, bounce rate and other factors will tell us a lot about what we need to do.
Our teams are located in Toronto, Ottawa and London ON. With 3 dedicated in-house marketing teams (SEO, PPC, Social) an award winning dedicated website design team and dedicated account managers making it all happen, we have the talent and disciplines to help you achieve your goals.
We exist to help our clients succeed. Part of that is making it easy. We will assist in access to channels or platforms, we do all the keyword research, all the content and ad writing and all the imagery for display ads. We will also assist in email and tech support, website security and anything else we feel is critical for success.
Data-driven marketing relies on the strategic use of data to understand customer behavior and preferences. This allows companies to personalize their marketing efforts and improve the overall customer experience. By analyzing data such as purchasing patterns, demographics, and responses to various campaigns, businesses are able to tailor their messaging in order to better meet the needs and wants of their customers. Data-driven marketing can also help identify high-value segments within a larger target audience, allowing for more efficient allocation of resources and ultimately leading to increased sales and profitability. Overall, utilizing data effectively in marketing strategies can have a significant impact on a company's success.
This really depends on your current situation. After a thorough audit reconciled against your objectives we will be able to confidently tell you exactly the first steps and what channels need to be utilized, further leveraged, optimized or cancelled. As an example, Google ads will get you short term performance and SEO will get you long term performance.
By having a clear understanding of your business objectives, industry, competitors, your current situation, budget, expectations and more we can clearly plan out a digital roadmap to get you where you want to be. Our digital marketing questionnaire can give us clear indicators of expectations and first steps.
Yes. Our measurement model is critical to understanding success factors. Once we understand your objectives, your industry, your competitors and benchmark your current situation, we can then develop and digital road map, usually including; website optimization, updated tracking analytics, SEO and Google ads management to get you where you want to be. Regular weekly updates, monthly reporting calls and quarterly reviews are standard.
Communications and reporting are as important as performance. During onboarding you will be assigned a senior partner (Mike Townshend) who will be your main point of contact. Regular weekly updates, monthly reporting calls and quarterly reviews are standard.
Conversion rate optimization or CRO involves analyzing and testing elements on your website or app to improve the percentage of visitors who complete a desired action, such as making a purchase or signing up for a newsletter. This process involves thoroughly understanding your target audience's wants and needs, and using that information to optimize important elements like calls-to-action and website layout. CRO tactics can also include A/B testing, where different versions of a web page are shown to different groups in order to determine which performs best. By constantly evaluating and improving these touchpoints, CRO can play a crucial role in moving prospects through the marketing funnel and ultimately converting them into customers.
While paid programs such as Google Ads or Facebook ads can produce results right away, other tactics such as search engine optimization (SEO) take a bit longer to see a return on investment. This patience is crucial, however, as building a strong foundation for organic search traffic can have lasting impacts on your online visibility and traffic in the long run. The reality is that SEO is a constant and ongoing process involving proper keyword research and website optimization, as well as regular content production and link building. These steps take time to show results, but the payoff is worth it in the end. So while it may be tempting to go for quick, paid solutions, also prioritize investing in long-term strategies like SEO for continued success in the digital realm.
Simply visit our discovery meeting page and fill out the form or book a meeting through calendly. A member of our team will be in touch, usually within 30min.
Let's book a short conversation to see if we're a good fit.
We can create a strategic plan to get you where you want to be.
1.
Book a discovery call using Form Submission
We take privacy seriously
At Mediaforce, we respect your privacy and value our relationship with you. Your personal information will be protected, will never be sold. Our goal is to enhance your product and service experience with us.