PPC Remarketing Agency Ottawa | PPC Services
What is PPC remarketing?
Potential visitors to your website who have previously shown interest in a business, service or a product may be re-engaged via pay-per-click (PPC) remarketing. It assists you in reminding these prospects about your offerings and in enticing them to complete the purchase they did not complete the first time they visited your site.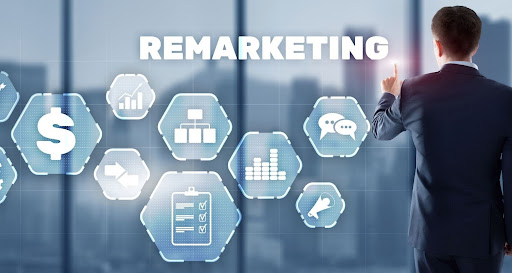 What is a PPC agency?
A PPC agency is a group of highly trained digital marketing specialists who are focused on the creation, testing, and management of sponsored advertisements across a wide range of digital marketing platforms.
Stay Top-of-Mind With Remarketing Ads
Are customers abandoning your website without making a purchase? Remarketing advertising makes it simple to reconnect with lost website visitors through search, display, and social media. Customer retention may also be aided by remarketing–research suggests that organizations can increase revenue and repeated purchases or bookings by keeping current customers rather than gaining new ones. Effective remarketing advertising keeps your brand in front of buyers' minds and provides a clear route through your sales funnel.
That's why remarketing advertisements are such an important part of any PPC campaign: you simply can't afford to lose track of interested prospects and current customers.
Why Should You Use Remarketing Ads?
Re-Engage Customers On A Variety Of Platforms
Google makes it simple to re-engage, but it doesn't end there: Bing and social networking networks (such as Facebook, Instagram, and LinkedIn) also offer retargeting capabilities, allowing you to connect with prospects wherever and whenever they are online.
Target Customers Based On Their Behavior
Serve advertisements that are relevant to the interests of your clients. The following are some criteria that is used in retargeting:
Visiting specific pages
Visited webpages in various combinations
Ad engagements
Previous purchases
Time spent on age
Session time
What Are The Benefits Of Our Remarketing Services?
Cookie-Based Tracking
Browser cookies enable you to provide the most relevant ads by tracking website users' activities. Based on the pages viewed, time spent etc. a skilled remarketing agency may discover the finest conversion prospects.
Customer Lists
There's no need to speculate. We may utilize your current client list for direct remarketing on social media, search engines, and display networks. (Don't worry, there are safeguards in place to protect your privacy.)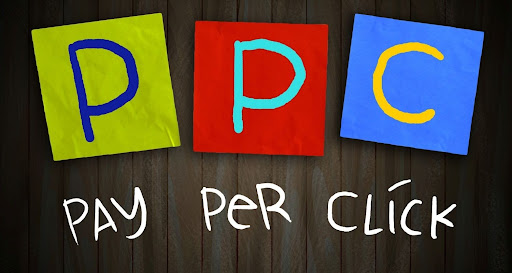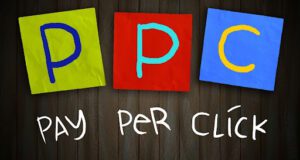 Highly Affordable
For organizations, remarketing is one of the most cost-effective PPC advertising strategies. Because the target demographic has shown interest in your offering, it also tends to deliver a very high ROI.
Manual & Automated Optimization
Platforms for remarketing are fantastic, but robots aren't flawless. To avoid difficulties and increase ROI, our PPC managers maintain a close check on your advertising. When you combine automation with an experienced digital marketing staff, you have a formidable force on your side.
LET'S BOOK A SHORT CASUAL CONVERSATION TO SEE IF WE'RE A GOOD FIT.
We can create a strategic plan to get you where you want to be.
We take privacy seriously
At Mediaforce, we respect your privacy and value our relationship with you. Your personal information will be protected, will never be sold.
What Our Clients Are
Saying
Don't take our word for it. Read some of our reviews below.
"We are seeing the ROI we need and want! We are very happy with the service and strategy employed by Mediaforce to help our business drive the leads we need to achieve our business goals."

Josette LeBlanc

VP Marketing & Sales NYCO
"They have helped us tremendously launching our new clinic in the market. These guys are just awesome and exceptional in all they do. A great TEAM."

Meenie Grewal

registered Physiotherapist & Clinic Owner
"Mediaforce has been instrumental in increasing visits to our website ten-fold, resulting in tremendous increases in business. I cannot recommend Mediaforce strongly enough!"

Pamela Barron

P. Barron Family Law
"The team at Mediaforce has been fast to return a call, email and help with our e-commerce business issues."

Joe Granitz

CEO, Pet Expertise
"Working with Mediaforce has been a pleasure. They are extremely knowledgeable and have helped us immensely with secure hosting and digital marketing services."

Ali Hochberg

BIOS Bermuda
"We are very pleased with the entire team at Mediaforce and their continued efforts to grow our digital presence. Thanks go out to Mediaforce for a job well done!"

Sloan Markey

GM, Tremblay Renovations
"A fantastic approach to the overall design and content, with a clear understanding of my business needs, right from the beginning."

Michael McNeill

PMP, CP3P-F, CBAP, QMS Auditor President MDE Consulting Ltd.
"We began interviewing over 35 companies Canada wide for the development of a new website. After just one meeting we found the company we were looking for."

Bonnie Craig

Medical Aesthetics Manager, The Facial Surgery and Cosmetic Centre
"One of the top digital marketing and social media companies we have worked with. We highly recommend them."

Brent Thomson

Managing Partner, Peak Sales Recruiting
"Not only did Mediaforce increase our google rankings but got us better qualified leads from all channels. I highly recommend Mediaforce."

Wendy Morrison
"Amazing group of dedicated marketing professionals."

Eric Pinkney, MBA

STRATEGIC M&A CAPITAL GROUP INC.
"Fantastic communication and quick response times - two things we were looking for in a new vendor. Would definitely recommend!"

Rachel McIntyre

MSc, PMP®│Senior Manager, Customer Solutions SQI Diagnostics Inc.
"The entire Media Force Team has been fantastic. Switching over to Media Force a couple of years ago is amongst the best business decisions made. Thanks Again!"

Daniel Akowuah

Mortgage Broker - DLGN Underwriter Amansad Direct Lending Group
Let's book a short conversation to see if we're a good fit.
We can create a strategic plan to get you where you want to be.