Award Winning SEO Agency Ottawa
WANT MORE QUALITY SEO TRAFFIC?
Clear, Measurable, Results Driven SEO Services
The top organic Google search result receives 32.5 percent of the average traffic share. The remainder is split into slots #2 through #10, with the latter receiving just 2%. It is critical to appear in organic search results in Position 0, the maps pack area or at least in the top 5 organic results including GMB exposure.
Listen to founder, Joe Bongiorno, discuss the importance of design and CRO.
Users are most likely to click on the first three organic search results.  Surprisingly, a high % of people scroll through the advertisements on the results pages and look for organic results to help them establish who's credible.
When should I hire an Ottawa SEO agency like Mediaforce ?
While there are several reasons to hire an SEO agency, the right time would be if you see your competitors aggressively implementing digital marketing services like SEO and taking market share, when you have tried SEO or other tactics yourself and have not gotten the results or when you can see your leads and revenue dropping.
The same applies if:
Your website is not included in search engine results pages 

Your competitors outperform you in terms of search and market in general.

You are unsure if the website is assisting with the achievement of corporate objectives or not.

You are not optimistic about the prospects of your business.
Our Ottawa SEO Services
The digital world is becoming highly dynamic. Our tactics produce long-term returns, allowing your website to get listed high in the SERPs and boost traffic on specific keywords. If you aren't doing search engine optimization (SEO), your rivals most likely are! Don't fall behind because SEO takes time. Mediaforce has a full range of SEO services.
Organic SEO
The campaign begins with a detailed audit of your website to identify technical and content driven on-page and off-page variables that can influence the website's ranking in SERPs. Then, we will optimize the website based on the results and the company's overall objectives and goals.
SEO Consulting
Our SEO Consulting service will build the blueprint for your website's growth by bringing your search rankings to page one. The service involves creating an SEO strategy to kickstart your initiative, advise on web design & CRO, perform keyword analysis, and conduct a website audit.
SEO Audit
Our SEO Audit service uses an in-depth professional audit to diagnose the health of the website. The foundation is a detailed SEO checklist that contains the rating factors on which you should configure your site. After gathering and reviewing data, actionable perspectives are given.
Local SEO
Our Local SEO efforts aim to increase the website's search visibility on Ottawa. Optimization for Google My Business and Google Maps is included, a business NAP (name, address, and phone) cleanup and schema markup.
Technical SEO
Our Technical SEO service examines the website's usability and crawling, indexing, site layout, site speed, and management. The SEO team conducts the study using a mixture of manual and 3rd party tools, resulting in a concise technical report.
E-Commerce SEO
E-Commerce SEO, whether on Shopify, WooCommerce, or another platform, focuses on shop optimization. The key objective is to maximize business online sales and advocacy. The guidelines are focused on page-level improvements, such as powerful imagery, videos and a user-friendly checkout mechanism, among other things.
WordPress SEO
When it comes to interacting with your target audience, CMS optimization through WordPress SEO is a must. The initiative is divided into three parts: website structure, plugin installation, and content creation. The campaign aims to improve indexation.
Reverse SEO
Reverse SEO is also known as Online Reputation Management since the mechanism is inverted. There are two main elements here: ranking positive websites higher on results pages and outranking pages with negative news that harms the credibility and appearance of the company, person, or association.
Paid Search
Also called pay-per-click (PPC), our Google ads Paid Search service drives prospective buyers into the sales funnel. The campaign starts with detailed keyword research and is followed by ad optimization.
Mediaforce also offers SEO services based on your needs.
What makes Mediaforce Ottawa SEO services different
Our SEO services are built on optimization fundamentals to ensure that your website is Google-compliant.
SEO Audit
The technical and non-technical areas of Optimization are included in our SEO audit. The purpose is to see if the website is SEO-ready (for new campaigns) or to see how well it is performing now (for ongoing campaigns). Our audit helps to understand how well it performs in indexation, content, links, and social. The audit report covers overall recommendations and suggested keywords sections.
Keyword Research
We do two types of Keyword Research. First, if you're new to SEO, the campaign will find relevant keywords for which your site might potentially rank. We use various tools, including Google Keyword Planner and Ahrefs, to determine the most relevant keywords for your campaign. Two of our main focuses when choosing either branded or non-branded keywords are monthly search volume and relevance. The process is the same for both organic and paid SEO. If you've tried SEO before but haven't seen any noticeable effects, our SEO team will decide if your site is ranking for the targeted keywords or not and what conversions were generated. We will keep keywords that you are currently scoring with and delete those that aren't helping the initiative. Then, based on our analysis, we'll add new keywords to the list.
On-Page Optimization
Our On-Page Optimization strives to include performance indicators based on keyword and landing page suggestions. We suggest using just one keyword/keyword category per landing page to optimize campaign traffic and ranking effects.
Nonetheless, our on-page efforts are not limited to technical issues such as meta tags. Instead, they cover material, connections, and social media. The following diagram depicts the anatomy of a wholly configured landing page.
Off-Page Optimization
Off-Page Optimization, also known as relation construction, focuses on important considerations. This includes the number of connections, the content of each connection, the domain rank, and so on.
The SEO team's tactics stress the importance of high-quality content with the ability to win ties. As a result, we use a variety of techniques to both create and earn ties.
What our Ottawa SEO services include

Each SEO campaign includes a regular monthly meeting with your account manager to review progress and keyword ranking metrics. 
Monthly Organic Traffic Analysis and Recommendations
Our SEO programs, as well as the tactics we use for each campaign, are fully customizable. So that if an opportunity presents itself, the team will be able to seize it. Every month, the team provides a series of suggestions to improve the SEO campaign's performance.
Keyword Ranking Report
Every month, the team also creates a keyword and ranking report to determine how well each keyword is doing. The team will also decide if the adopted techniques are still effective or whether a new series of strategies is needed. 
Choose Mediaforce Digital Marketing Agency in Ottawa
If you're looking for a company that can help you dominate SEO and search engine results, then look no further than MediaForce. We have been in business since 1996 and our team of experts will work with you to create an effective SEO strategy that will increase your online visibility. Call us today at 613-729-0500.
Our Clients
WE'RE OBSESSED WITH RESULTS
Join Over 1000 Satisfied Clients
Get on our 90 day action plan to get more quality traffic AND conversions.
GET A FREE QUOTE NOW!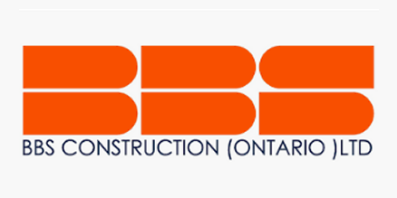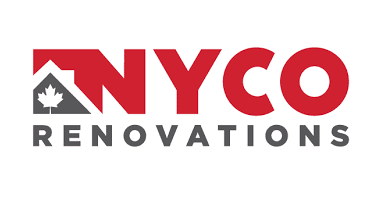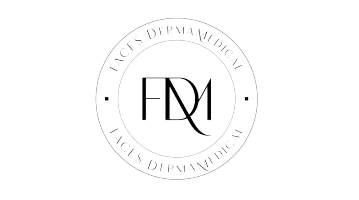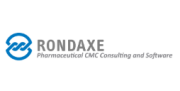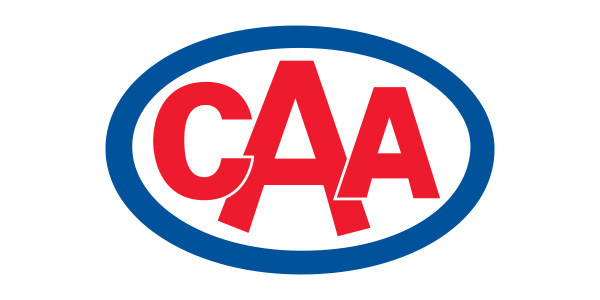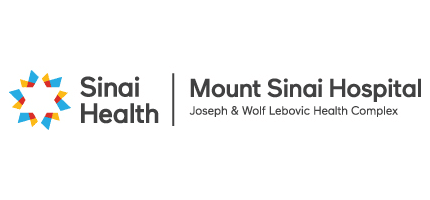 What Our Clients Are
Saying
Don't take our word for it. Read some of our reviews below.
FAQ's
Questions? We have answers.
With 87 % of smartphone users using a search engine every day, and the first organic listing on mobile devices generating 27.7% of clicks, compared to 19.3% on desktops, it's more crucial than ever to get in front of your target audience organically.
"We are seeing the ROI we need and want! We are very happy with the service and strategy employed by Mediaforce to help our business drive the leads we need to achieve our business goals."

Josette LeBlanc

VP Marketing & Sales NYCO
"They have helped us tremendously launching our new clinic in the market. These guys are just awesome and exceptional in all they do. A great TEAM."

Meenie Grewal

registered Physiotherapist & Clinic Owner
"Mediaforce has been instrumental in increasing visits to our website ten-fold, resulting in tremendous increases in business. I cannot recommend Mediaforce strongly enough!"

Pamela Barron

P. Barron Family Law
"The team at Mediaforce has been fast to return a call, email and help with our e-commerce business issues."

Joe Granitz

CEO, Pet Expertise
"Working with Mediaforce has been a pleasure. They are extremely knowledgeable and have helped us immensely with secure hosting and digital marketing services."

Ali Hochberg

BIOS Bermuda
"We are very pleased with the entire team at Mediaforce and their continued efforts to grow our digital presence. Thanks go out to Mediaforce for a job well done!"

Sloan Markey

GM, Tremblay Renovations
"A fantastic approach to the overall design and content, with a clear understanding of my business needs, right from the beginning."

Michael McNeill

PMP, CP3P-F, CBAP, QMS Auditor President MDE Consulting Ltd.
"We began interviewing over 35 companies Canada wide for the development of a new website. After just one meeting we found the company we were looking for."

Bonnie Craig

Medical Aesthetics Manager, The Facial Surgery and Cosmetic Centre
"One of the top digital marketing and social media companies we have worked with. We highly recommend them."

Brent Thomson

Managing Partner, Peak Sales Recruiting
"Not only did Mediaforce increase our google rankings but got us better qualified leads from all channels. I highly recommend Mediaforce."

Wendy Morrison
"Amazing group of dedicated marketing professionals."

Eric Pinkney, MBA

STRATEGIC M&A CAPITAL GROUP INC.
"Fantastic communication and quick response times - two things we were looking for in a new vendor. Would definitely recommend!"

Rachel McIntyre

MSc, PMP®│Senior Manager, Customer Solutions SQI Diagnostics Inc.
"The entire Media Force Team has been fantastic. Switching over to Media Force a couple of years ago is amongst the best business decisions made. Thanks Again!"

Daniel Akowuah

Mortgage Broker - DLGN Underwriter Amansad Direct Lending Group