Future-Proof Your

Digital Marketing Strategy

with These 9 Tips for 2023
Get our free report "9 Top Digital Marketing Tips for 2023" and discover how data driven digital marketing strategies can lead to a 3x, 6x and even 10x increase to your business revenue!
DOWNLOAD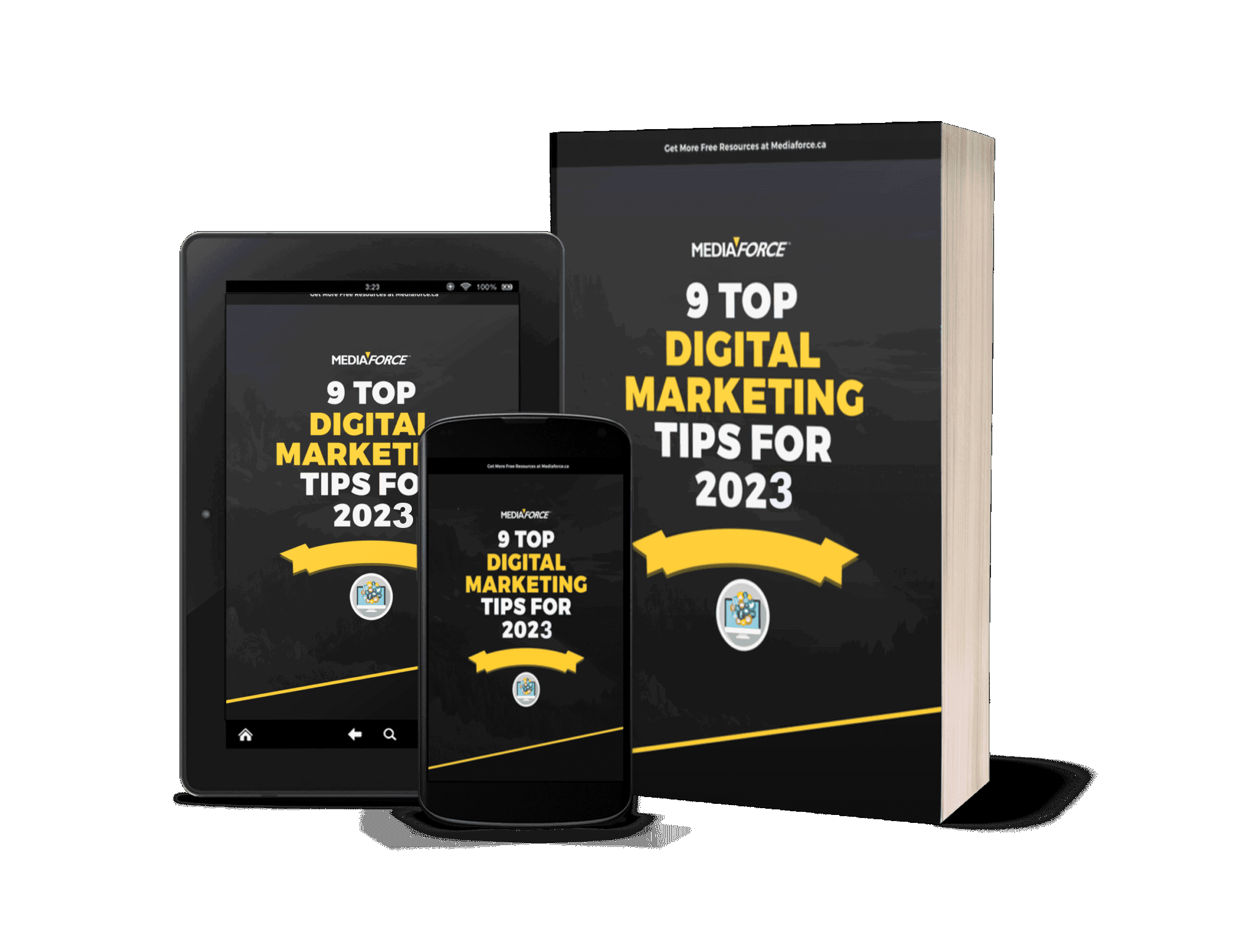 What Digital Marketing Strategies

Will be Most Effective in 2023?
As a digital marketing expert, I have analyzed current trends and patterns in the industry to make predictions about what strategies will be most effective in 2023. While it is difficult to predict the future with complete accuracy, here are some strategies that are likely to be impactful in the coming years.
1. Artificial intelligence and machine learning: AI and machine learning have already started revolutionizing the digital marketing industry, and this trend is set to continue. With AI-powered tools, marketers can analyze data more effectively, personalize content, and automate tasks such as chatbots.
2. Video marketing: Video has already become an essential component of many digital marketing campaigns, and this trend is set to continue. By 2023, video is expected to make up 82% of all internet traffic. Brands that can create engaging, high-quality video content will likely see significant benefits.
3. Voice search optimization: As voice assistants like Siri and Alexa become more popular, optimizing content for voice search will become increasingly important. Marketers need to consider how people speak and how they are likely to ask questions when optimizing content for voice search.
4. Personalization: Customers are increasingly demanding personalized experiences, and this trend is set to continue. Brands that can deliver personalized content and experiences will likely see higher engagement and loyalty rates.
5. Influencer marketing: Influencer marketing has already become a significant part of many digital marketing campaigns, and this trend is likely to continue. However, influencers may become more selective about the brands they workwith and demand more authenticity in partnerships.
6. Social media stories: Stories on social media platforms like Instagram and Facebook have already become popular among users, and marketers are starting to see the potential of this format for advertising. By 2023, social media stories are expected to surpass traditional feeds as the primary way for people to share content.
7. Interactive content: Interactive content like quizzes, polls, and surveys are becoming increasingly popular as they can engage users and provide valuable data for marketers. By 2023, interactive content is expected to become a crucial aspect of digital marketing strategies.
8. Micro-moments: Micro-moments are brief, fleeting moments where people turn to their devices to answer a question or complete a task. Marketers who can understand and anticipate these micro-moments will be able to provide valuable content and solutions to consumers.
9. Privacy and data protection: With the increasing scrutiny on privacy and data protection, brands need to prioritize transparency and trust with their customers. Marketers need to be aware of regulations like GDPR and CCPA and be proactive in protecting customer data.
By implementing these strategies, digital marketers can future-proof their campaigns and stay ahead of the competition in 2023. However, it's important to remember that the most successful digital marketing strategies will always prioritize the customer experience and provide valuable content and solutions to consumers.
What Our Clients Are
Saying
Don't take our word for it. Read some of our reviews below.
"We are seeing the ROI we need and want! We are very happy with the service and strategy employed by Mediaforce to help our business drive the leads we need to achieve our business goals."

Josette LeBlanc

VP Marketing & Sales NYCO
"They have helped us tremendously launching our new clinic in the market. These guys are just awesome and exceptional in all they do. A great TEAM."

Meenie Grewal

registered Physiotherapist & Clinic Owner
"Mediaforce has been instrumental in increasing visits to our website ten-fold, resulting in tremendous increases in business. I cannot recommend Mediaforce strongly enough!"

Pamela Barron

P. Barron Family Law
"The team at Mediaforce has been fast to return a call, email and help with our e-commerce business issues."

Joe Granitz

CEO, Pet Expertise
"Working with Mediaforce has been a pleasure. They are extremely knowledgeable and have helped us immensely with secure hosting and digital marketing services."

Ali Hochberg

BIOS Bermuda
"We are very pleased with the entire team at Mediaforce and their continued efforts to grow our digital presence. Thanks go out to Mediaforce for a job well done!"

Sloan Markey

GM, Tremblay Renovations
"A fantastic approach to the overall design and content, with a clear understanding of my business needs, right from the beginning."

Michael McNeill

PMP, CP3P-F, CBAP, QMS Auditor President MDE Consulting Ltd.
"We began interviewing over 35 companies Canada wide for the development of a new website. After just one meeting we found the company we were looking for."

Bonnie Craig

Medical Aesthetics Manager, The Facial Surgery and Cosmetic Centre
"One of the top digital marketing and social media companies we have worked with. We highly recommend them."

Brent Thomson

Managing Partner, Peak Sales Recruiting
"Not only did Mediaforce increase our google rankings but got us better qualified leads from all channels. I highly recommend Mediaforce."

Wendy Morrison
"Amazing group of dedicated marketing professionals."

Eric Pinkney, MBA

STRATEGIC M&A CAPITAL GROUP INC.
"Fantastic communication and quick response times - two things we were looking for in a new vendor. Would definitely recommend!"

Rachel McIntyre

MSc, PMP®│Senior Manager, Customer Solutions SQI Diagnostics Inc.
"The entire Media Force Team has been fantastic. Switching over to Media Force a couple of years ago is amongst the best business decisions made. Thanks Again!"

Daniel Akowuah

Mortgage Broker - DLGN Underwriter Amansad Direct Lending Group
Let's book a short conversation to see if we're a good fit.
We can create a strategic plan to get you where you want to be.