One of the main things that make Facebook, Instagram, Twitter, and other social media sites so popular is they give people a voice. Before, only famous people and politicians could get attention from the media. But now with the help of social media, anyone can quickly and easily share who they are, what they think and what they believe. When you connect with someone on social media, it could be a friend, family member, business colleague, or anyone with whom you want to be friends. This is a great place to make a name for yourself, show off your professional skills, and discuss your interests and ideas.
No matter how big or small your business is, social media marketing (SMM) is a very important part of it. It makes more people aware of your brand and boosts leads and sales. Since more than 3 billion people use social media platforms today, it is no longer a fad.
You should thus consider social media marketing and why it's a smart business move for your brand's growth.
Builds Awareness
People can buy your goods and services only if they know about your business. Some pros are that it makes you more appealing to potential customers – and it lets you reach a wider audience with time and work. You can now make a social profile on any platform for free.
Enhances Visibility
Customers are smarter and more selective about the brands they support. Looking for ways that fit you best is always a good idea. Set up a strong profile that's kept up to date with helpful and relevant content. This makes a good impression and makes your business look trustworthy, knowledgeable and easy to work with. Show off your knowledge, discounts, specials, and values to build trust with your customers.
Shows Authenticity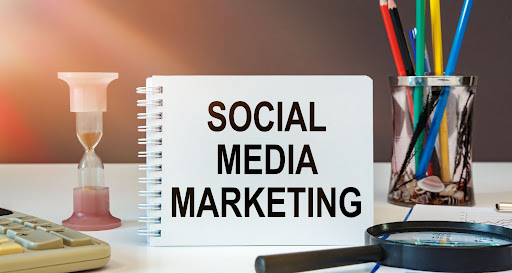 You can also connect with people all over the world through social media. Customers don't just want posts on social media; your brand's personality should come through in everything you share. It should say the best things about you. Make sure the tone is right, whether formal, friendly or anything else. Think about what you should be and who you are. Behind your social media profiles, customers always want to see who you are.
Encourages Engagement
Social channels constantly change, which can be challenging for some people. But don't be too hard on yourself. Instead, try new ways to connect with your audience and permit yourself to do so. With a simple setup, you can make interesting content for social media. Over time, you'll keep developing better ideas based on your followers.
Makes a Good Support System
Different social media channels have made it easier for businesses to connect with their customers. Now, instead of calling a toll-free number, many people go to Facebook or Twitter to get in touch with the company and get the information or help they need.
Here is what to consider:

Set up a way to keep track of customer feedback, comments, questions and complaints 
Respond to questions as soon as possible
Handle problems in private chats
Be positive and helpful with visitors
Grows Companies Inexpensively
Costs add up for marketing, and many small business owners can't afford big campaigns. So get the most out of your money spent on advertising on social media. No matter how big or small your business is, you can grow your audience and keep them interested.
Social media is a big part of how you market your business, but it's not easy for everyone to use it well. Hire a skilled SMM expert like those at Mediaforce to connect with potential customers for the best return on investment. This is the first step to success.
Choose Mediaforce Social Media Marketing Services
Mediaforce Digital Marketing Agency employs experienced social media experts who help you market your brand, products, and services to a specific part of the Facebook community, which will increase sales and your return on investment. Campaigns are made for each person based on their age, gender, location and interests, which they list in their profiles.
With our wide range of Facebook Ads Management Services, we help you market on Facebook in two ways. The first is to use Pay Per Click (PPC), which puts your ad in the sidebar of the user's News Feed, even if they aren't interested in your products or services. We can also help you put ads in the News Feed section of the user's Facebook Page, encouraging them to like your page. This makes more people aware of your brand and helps you reach more people on social media.
Our experts help you write down the goals of your Facebook ad campaign, figure out who your target audience is, and create an ad campaign that works. We'll also keep track of every aspect of your ad's effectiveness (including leads and sales from Facebook) and give you full data analysis and report.
Learn about the benefits of social media marketing and how you can use it to grow your business. Call our social media marketing professionals at (613) 729-0500 or visit Mediaforce online today.