Digital Marketing Services in
Toronto
Mediaforce provides award winning Digital Marketing Services in Toronto that are designed to help you effectively connect with your target consumers and fuel your company's growth. Our team of digital marketing professionals can aid in creating a tailored strategy for achieving your objectives, built upon the most effective elements such as SEO, website design, PPC ads management, secure web hosting, website maintenance and more. As an experienced digital marketing agency in Toronto, our range of services will support you every step of the way, from launching a custom-built website to managing campaigns on various channels such as Google AdWords and Facebook Ads. We invite you to reach out if you would like to learn more about our specialized services and how they could benefit your business.
Trusted

Digital Marketing Agency

in Toronto
Our team is fully aware of the commitment, time, and skill required to manage a successful business.
At Mediaforce Digital Marketing, we understand the importance of focusing on strategic elements and components when embarking on or enhancing a website or creating an ongoing digital marketing strategy. We pride ourselves on offering a unique digital marketing experience, one that encompasses everything from SEO, PPC, and website design. Our experts are ready to help improve key parts of your sales funnel using automation and CRMs, while also re-designing and optimizing your website with data to target the right audience. Through analytics and measuring techniques, our specialists can identify necessary changes in content as well as enhancing the user journey for maximum impact.
What are the Best Strategies for

Marketing in Toronto?
Marketing in Toronto can be a challenging task due to the city's competitive and diverse market. However, with the right creative strategies, businesses can effectively reach their target audience and stand out from the competition.
1. Identify your target audience: The first step in creating a successful marketing strategy is to identify your target audience. This will help you tailor your message and select the right channels to reach your customers.
2. Leverage social media: Toronto has a high social media penetration rate, making it an effective channel to reach your target audience. Create engaging content, run targeted ads, and use influencers to boost your social media presence.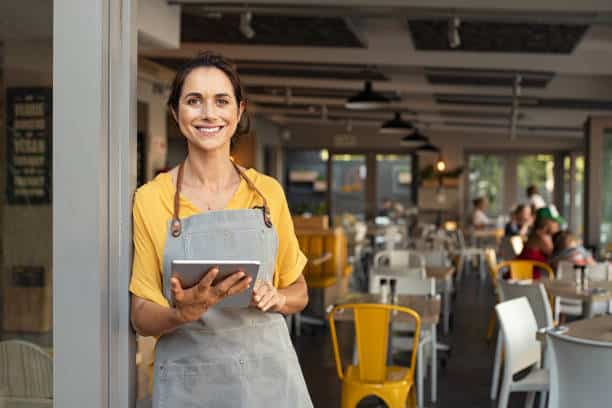 3. Optimize your website for local search: Ensure your website is optimized for local search by including your business name, address, and phone number on your website and local directories. This will increase your visibility on search engines and help potential customers find your business.
4. Attend local events: Toronto is known for its vibrant events scene, and attending local events is a great way to network and promote your business. Be sure to bring business cards and engage with attendees to increase your brand awareness.
5. Partner with other businesses: Partnering with other businesses in Toronto can help you reach a wider audience and build brand credibility. Look for businesses that share your target audience and collaborate on campaigns or events.
6. Invest in paid advertising: While organic marketing strategies are important, investing in paid advertising can help you reach your target audience more effectively. Consider running targeted ads on social media, search engines, and local publications to increase your brand visibility and drive traffic to your website.
7. Monitor your analytics: It's essential to monitor your marketing analytics to understand what's working and what's not. Use tools like Google Analytics to track website traffic, social media insights to monitor engagement, and email marketing metrics to measure your ROI.
By following these strategies, businesses can effectively market their products and services in Toronto. Remember to stay up-to-date with the latest marketing trends and adapt your strategy accordingly to remain competitive in this dynamic market.
What are the Most Popular Digital Marketing Channels for

Businesses in Toronto?
As one of the largest cities in Canada, Toronto is home to a diverse range of businesses, from small startups to large corporations. With an increasing number of consumers turning to digital channels to research and purchase products and services, digital marketing has become an essential aspect of any business strategy.
There are several popular digital marketing channels and agencies that businesses in Toronto can leverage to reach their target audience:
What are the differences between local and

global marketing in Toronto?
Marketing is an essential aspect of any business, and how it's executed determines its success or failure. Local and global marketing are two types of marketing strategies that businesses often employ, each with unique characteristics and considerations. In Toronto, a bustling city with a diverse customer base, understanding the differences between local and global marketing is critical in building a successful marketing campaign.
Local marketing targets a specific geographic location, such as a city or region. The focus is on creating a tailored marketing campaign that resonates with the local community's needs, preferences, and behaviors. Local marketing allows businesses to have a more personal connection with their customers and build a loyal customer base. It also allows businesses to adapt to the unique cultural and social norms of the area, which is critical in Toronto, a city with a diverse population.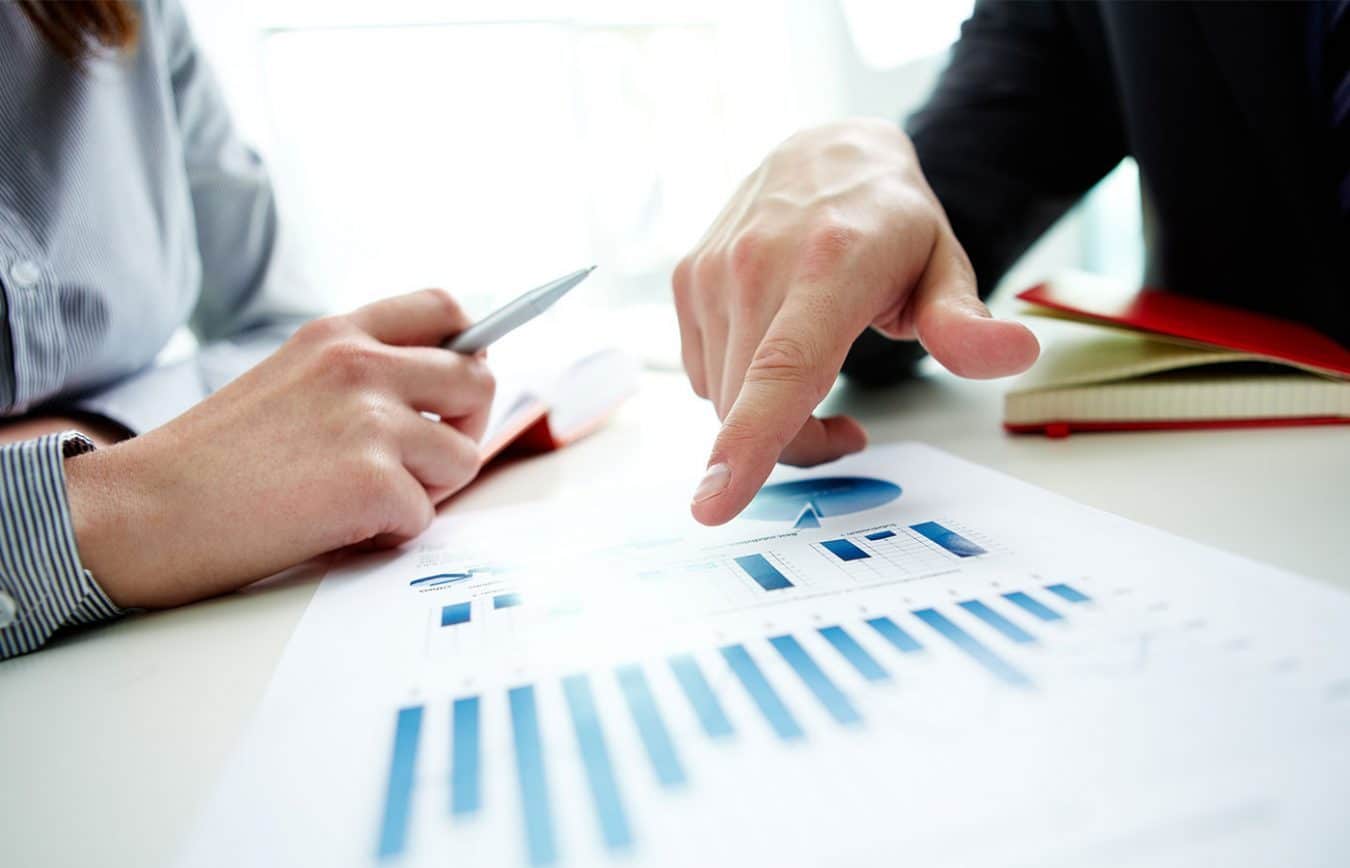 On the other hand, global marketing targets a broader audience, regardless of geographic location. It is more standardized and consistent across different markets and cultures. Global marketing relies on a one-size-fits-all approach, where the messaging and branding are consistent across different regions. This type of marketing is often employed by large multinational corporations with a global presence.
When it comes to Toronto, businesses need to consider the city's unique characteristics and the target audience before deciding on the type of marketing strategy to employ. The city's diverse population presents an opportunity for businesses to create a localized marketing campaign that resonates with specific cultural and social groups. However, the city's cosmopolitan nature also means that there is a high demand for global marketing, as Toronto is a hub for international business and attracts a large number of tourists.
In conclusion, understanding the differences between local and global marketing is crucial for businesses in Toronto. While both strategies have their benefits and challenges, businesses need to consider their target audience, goals, and budget before deciding on a marketing approach. By staying up-to-date with the latest marketing trends and tactics and tailoring their campaign to the local market, businesses can achieve their marketing goals and stand out in a competitive marketplace.
What are some of the biggest

challenges of marketing in Toronto?
Marketing in Toronto, like any other major city, presents a unique set of challenges for businesses. Here are some of the biggest challenges faced by marketers in Toronto:
1. High competition: Toronto is one of the largest and most competitive markets in Canada. With a vast range of businesses vying for customer attention, it can be challenging to stand out from the crowd and make an impact.
2. High cost of advertising: The cost of advertising in Toronto is significantly higher than in many other cities. This can pose a challenge for small businesses with limited budgets, as they may struggle to afford advertising on major platforms.
3. Language barriers: Toronto is a multicultural city, with a large population of non-native English speakers. This presents a challenge for marketers who need to communicate with a diverse audience and ensure their messaging is clear and accessible to all.
4. Changing consumer behaviours: With the rise of e-commerce and the shift towards digital channels, consumer behaviours are constantly evolving. Marketers need to stay up-to-date with changing trends and adapt their strategies accordingly to remain relevant.
5. Regulatory compliance: Marketing in Toronto is subject to a range of regulatory requirements, including privacy laws, anti-spam legislation, and consumer protection regulations. Marketers need to ensure they comply with these regulations to avoid legal repercussions and protect their brand reputation.
Overall, marketing in Toronto requires a deep understanding of the local market, a strategic approach, and a willingness to adapt to changing consumer behaviours and regulatory requirements. By staying on top of these challenges and tailoring their strategies accordingly, businesses can navigate the competitive landscape and effectively reach their target audience.
To overcome the challenges of marketing in Toronto, businesses should start by conducting thorough market research and competitor analysis. This will help them understand their target audience, identify gaps in the market, and develop a unique value proposition that sets them apart from the competition.
Next, businesses should develop a comprehensive marketing plan that takes into account their goals, budget, and available resources. This may include a mix of traditional and digital marketing tactics, such as search engine optimization (SEO), social media advertising, email marketing, and event sponsorships.
Finally, businesses should continually monitor and analyze their marketing campaigns to measure their success and identify areas for improvement. By regularly reviewing their strategies and making adjustments as needed, businesses can ensure they are staying ahead of the competition and effectively reaching their target audience in Toronto's dynamic market.
GET A FREE CONSULTATION
What Types of Media Should Businesses Consider

When Marketing in Toronto?
When it comes to marketing in Toronto, businesses need to pay careful attention to the wide range of media options at their disposal. Toronto is one of the most diverse and multicultural cities in the world, and a successful marketing campaign needs to reflect this diversity.
The first type of media that businesses should consider is digital media. This includes social media platforms, search engine optimization (SEO), email marketing, and online advertising. Toronto is a tech-savvy city with high internet usage, so a strong online presence is essential for any marketing campaign.
Another important type of media to consider is print media. This includes newspapers, magazines, flyers, and brochures. While print media may seem outdated in the digital age, studies show that print media is still an effective way to reach older demographics and those who prefer physical marketing materials.
Outdoor advertising is also an important consideration for businesses marketing in Toronto. This includes billboards, transit advertising, and posters. These types of advertising can be highly effective in densely populated areas like Toronto, where people are constantly on the move.
Finally, businesses should consider experiential marketing. This involves creating unique and immersive experiences for customers that allow them to interact with a brand in a meaningful way. Toronto is a city that is always bustling with events and festivals, providing ample opportunity for businesses to create engaging experiences for their customers.
In conclusion, businesses marketing in Toronto should consider a range of media options, including digital media, print media, outdoor advertising, and experiential marketing.
What are the Best Sources of

Market Research for Businesses in Toronto?
Market research is a critical component in the success of any business. It helps organizations to identify current market trends, consumer preferences, and competitor strategies. In today's fast-paced business environment, staying ahead of the competition requires access to the latest market insights. If you are a business owner in Toronto, there are several sources of market research available to you. Here are some of the best sources of market research for businesses in Toronto.
1. Statistics Canada: Statistics Canada is the national statistical agency of Canada. It provides a wealth of information on various aspects of the Canadian economy, including demographics, consumer spending, and industry trends. You can access their online database free of charge, which offers a wide range of statistical data that can help you make informed business decisions.
2. Toronto Board of Trade: The Toronto Board of Trade is a business organization that provides local businesses with a platform to network and exchange information. It also offers market research reports on various industries, including technology, healthcare, and finance. These reports can provide you with valuable insights into the current market landscape in Toronto.
3. MaRS Discovery District: The MaRS Discovery District is a not-for-profit organization that supports startups and entrepreneurs. It provides access to market research reports, funding opportunities, and business development services. It also hosts events and workshops that can help you learn more about the market trends and consumer behavior in Toronto.
4. Canadian Business Magazine: Canadian Business Magazine is a leading business publication that provides insights into the Canadian economy and its variousindustries. It offers a wide range of market research reports, case studies, and industry analyses that are relevant to businesses operating in Toronto. The magazine is available both in print and online, and its content is updated regularly.
5. Cushman & Wakefield: Cushman & Wakefield is a global real estate services firm that offers market research reports on the Toronto commercial real estate market. Their reports cover various segments such as office, industrial, and retail. These reports can be helpful for businesses that are looking to lease or buy commercial properties in Toronto.
By utilizing these sources of market research, businesses in Toronto can gain a better understanding of the market landscape and make informed decisions. It is important to note that market research is an ongoing process and should be conducted regularly to stay up-to-date with the latest trends and insights.
Some Examples of How a

Digital Marketing Agency

Might Benefit Your Company
Planning your Online Marketing Strategy: With so many social media platforms accessible, it may be challenging to determine which channel will work the best. A good digital marketing agency like MEDIAFORCE will take the time to research and use data to support these types of decisions.
Cost-Effective Solutions: Compared to other traditional advertising, an agency's digital marketing services are far more cost-effective for business owners. Customers will also utilize the website to learn more about the goods and services offered by various companies rather than making quick purchasing decisions so becoming an authority in your space is key. In addition, digital marketing agencies help business owners optimize their website so that it ranks high and gains awareness. They also make use of social media to understand customer sentiment and brand recognition.
Allow for more time for core activities: Business owners must also commit substantial time to monitor their marketing activities, ignoring critical business practices in the process. A digital marketing agency will help generate an agile strategic digital marketing roadmap which help the company to meet its objectives over time.
Tracking Success: Monitoring marketing initiatives to determine their viability is one of a good digital marketing agencies core services. They collect statistics on the number of people who access the website, the amount of time they spend on the website and most importantly, how many convert. 
If you have any questions or would like a free, no-obligation quote for Digital Marketing Services, please email us online or call 613-729-0500! We will devise a strategy to get you where you want to be.
"Amazing group of dedicated marketing professionals."

Eric Pinkney, MBA

STRATEGIC M&A CAPITAL GROUP INC.
"One of the top digital marketing and social media companies we have worked with. We highly recommend them."

Brent Thomson

Managing Partner, Peak Sales Recruiting
"Working with Mediaforce has been a pleasure. They are extremely knowledgeable and have helped us immensely with secure hosting and digital marketing services."

Ali

BIOS Bermuda
"Mediaforce is an exceptional digital marketing agency! Great team!"

Cristina D
"Not only did Mediaforce increase our google rankings but got us better qualified leads from all channels. I highly recommend Mediaforce."

Wendy Morrison
"We began interviewing over 35 companies Canada wide for the development of a new website. After just one meeting we found the company we were looking for."

Bonnie Craig

Medical Aesthetics Manager, The Facial Surgery and Cosmetic Centre
"The team at Mediaforce has been fast to return a call, email and help with our e-commerce business issues."

Joe Granitz

CEO, Pet Expertise
Why Choose Mediaforce

Digital Marketing Agency?
Digital marketing is one of the most efficient and effective ways to reach out to customers and promote your products or services. Mediaforce is a digital marketing agency that can help you harness the power of digital marketing to reach more customers and achieve your business goals.
Expert Consultation

Up to date strategies and technology

ROI-driven Solutions

Market-leading best practices

Transparent Communication

Excellent Client Services

Maintaining a strong online presence through our measurement model
In today's digital age, having an online presence is essential to success. Our team of experts can help you build and boost your business on the internet – from website design to social media management. Let us show you how our innovative strategies will give your company a competitive edge in this ever-evolving landscape!
GET A FREE CONSULTATION
We Also

Provide Services

In These Locations
Top-Rated Digital Marketing Services In

Toronto, Ontario
Mediaforce is located at 439 University Ave. 5th Floor, Toronto, Ontario. From Toronto Pearson International Airport(YYZ) head west and keep right at the fork, following signs for ON-409/ON-401/ON-427. Continue onto ON-409 E, use the right 3 lanes to merge onto ON-427 S toward ON-401 W, and then continue onto ON-427 S. ON-427 S turns slightly right and becomes ON-427 S. Use the left 2 lanes to take the Gardiner Expressway exit toward Toronto, merge onto Gardiner Expy E and then use the right 2 lanes to take exit 146 for Lake Shore Boulevard toward ON-2. Merge onto Lake Shore Blvd W, turn left onto Fort York Blvd and then turn left onto Bathurst St. Turn right onto Adelaide St W, turn left onto University Ave and then turn right onto Armoury St. Turn left onto Centre Ave. Mediaforce will be on your left.
We are open from Monday to Friday, 09:00 – 17:00.
For additional questions, call us at 416-639-5925