Investing in marketing strategies is often a cautious endeavour for most small firms. When you have a limited marketing budget, spending your money wisely is important to get the most bang for your buck. Social media marketing is one of the most adaptable and intelligent methods for independent businesses to reach their target audience and ultimately close sales. This is why 97% of marketers use social media to communicate with their audiences.
What makes social media marketing so special? Here are 3 key reasons why social media marketing is necessary for small and local businesses:
Why Should Local Businesses Use Social Media Marketing?
Your Clients Are on Social Media
Your customers are very likely to be on social media, which is why you should promote them there. There are over 3.1 billion social media users. With so many buyers utilizing social media, it's a great opportunity for small businesses to reach their online audience. Your customers aren't the only ones on social media, but there's a good chance that many of them check these sites regularly.
Connecting with your target audience is easy if you're active on their favourite channels, so go to your audience instead of waiting for them. Digital marketing services are local. If you're not on social media, you might be losing out on business and leads.
Social Media Marketing Gets Buyers' Attention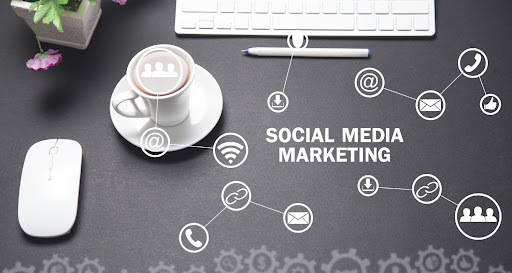 Social media networks provide clients with a fun and straightforward way to organize, keep in touch with loved ones and stay informed. Social media users still follow and connect with their favourite companies.
According to the journal Marketing, 95% of 18-to-34-year-old adults will follow a business on social media. Customers who seek attention with their social media accounts believe the material and information are important. Social media customers can connect with companies on social media platforms to get deals, enjoy engaging content or learn about the company.
Social media allows you to be more conversational and exhibit a new aspect of your image, which may make shoppers more receptive to your message. Your material on these platforms helps your image, character and voice. You can create real connections with prospects and customers on social media (not just send marketing messages). Shoppers are generally open to this.
Clients and companies frequently discuss issues about their image on Twitter. Or maybe you've found brand Q&As on Instagram Stories. Most marketers use social media to get closer to their audience.
Social Media Marketing Helps Brand Recognition
A further benefit of social media marketing is that it allows you to boost your brand's permeability, and therefore, its recognition. Your company's social media pages provide additional opportunities to distribute your content and demonstrate the voice and personality of your brand. By producing engaging material which incentivizes your target audience, you make your brand more accessible and identifiable to both new leads and existing customers.
Suppose, for instance, a different lead finds your picture on social media. They may have never heard of your organization before, but using your social media material, they may get acquainted with your mission and the value you provide. This same condition applies to your current clientele. Existing customers can get more familiar with your company after seeing your social media material across many platforms, which may enhance their desire to make a subsequent purchase.
Digital marketing agencies provide a big opportunity to get fresh customer insights. By communicating with leads and existing customers on social media, you can determine what interests and motivates your clients.
Choose Mediaforce Digital Marketing Agency
Choose a business partner who knows about your business and wants it to succeed. Since 1996, Mediaforce has worked with businesses as one of Canada's best digital marketing agencies. Since almost 20 years ago, we've been building strong, long-term relationships with our customers and getting results you can count on to help you grow.
To learn more about the importance of social media marketing for local businesses and how our services can help your company connect with customers, contact us at (613) 729-0500 or visit Mediaforce online today.