A website is a user's first point of contact with a business; unfortunately, a lot of businesses underestimate the power of a well-designed website. Let's explore the significance of a value proposition on your website.
An effective website reflects your brand in the right light. It shows off your professionalism, values, and culture; these are all the things that users look out for—it's what wins their trust.
Unfortunately, many companies fail to understand that a website is a lot more than an informational tool.  When it's designed keeping the visitor's needs in mind, it can be used to generate sales.
Neglecting web copy, design, and other features that can enhance user experience causes companies to lose business.
Even today, companies don't realize how vital a website is when it comes to earning a potential customer's trust. Unless your website looks the part and is easy to understand and use, users will close it in less than 10 seconds, and move on to a competitor.
Companies that insist on focusing on sales on their website rather than catering to a user's needs usually have poor-quality websites that confuse visitors—this is why having a clear value proposition is critical.
What is A Value Proposition (VP)?
In the simplest terms, value proposition refers to your offerings. What value are you bringing to your customer? The answer to this will include the services and products you offer and how they will be delivered.
What Does A Value Proposition Look Like?
Your value proposition must be clearly stated on the homepage of your website, in no more than a few sentences. The web copy should state why your offerings are better than your competitors. Your message needs to be clear, precise, and compelling. If your messaging lacks conviction, it won't be received well by the visitors.
Businesses struggle to create a website that has an all-encompassing message. Yes, you'll offer a range of products and services, but a value proposition should be able to summarize it in a couple of lines.
A visitor should be able to understand your value proposition in a matter of minutes after opening your website.
Coming Up With A Value Proposition
The concept of a value proposition may seem complex, but it really isn't once you view things from a potential customer's perspective.
Think about what you want a new visitor to take from your website. What do you want them to know about your products/services?
Once you're able to look at your company from a potential customer's perspective, you can step away from focusing on your offerings, and concentrate on the value you provide.
For example, Uber offers ride-sharing services through an app; however, its value proposition includes the following:
Cars can be booked with a tap on the screen
The drivers know where to pick and drop customers
Cashless payment
Its unique value proposition allowed Uber to become the tech giant it is today; visitors can instantly see the benefits of picking Uber over traditional cab services. The company makes its value proposition crystal clear on its website through its concise web copy.
Let's look at how you can use your website to convey an over-arching message that increases conversions:
Compelling Web Copy
Your web copy has multiple roles; it must inform, entertain, and convince visitors to carry out a transaction; it's critical for conveying your company's message through the website.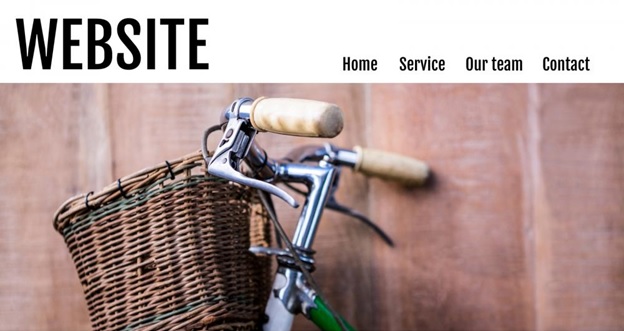 Contrary to what some companies believe, having dense content doesn't make it good. Your website must be easy-to-read, and excessive written content can put visitors off.
In the same way, your value proposition shouldn't be a long list because it will end up confusing visitors. Instead, stick to two or three pointers that your visitors can focus on; it'll be simpler for them to absorb and retain.
The value proposition should be the first thing your customers see on your website. Placing it on the top banner of the website immediately grabs visitors' attention. The rest of the copy on the homepage should elaborate on the value proposition and provide sufficient information.
Your value proposition essentially sets the "theme" of the content. For example, if a software developer claims to provide ongoing support to its clients, every page on the website should provide examples to support said claims.
The messaging of the value proposition needs to be iterated several times on the website for it to stick in the visitor's mind.
Web Design
Professional design is imperative for a website's success. Your website is an extension of your business; if it takes forever to load, is filled with bugs, looks messy, and is packed with unclear content, it's going to reflect poorly on your business.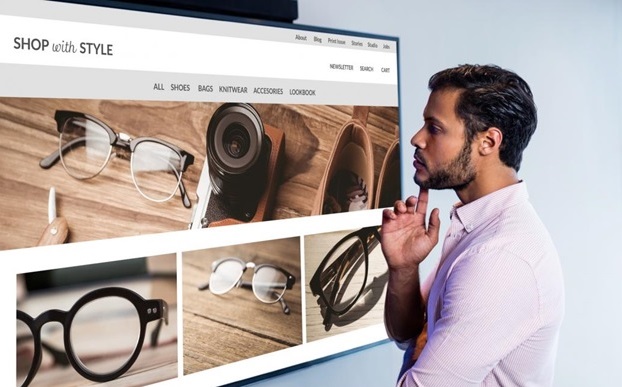 Visitors assume that a company with a shoddy website can't be trusted to do a good job; a company that doesn't care for its website probably doesn't have high standards for its products and services either.
There's mounting evidence that shows bad websites lack credibility and negatively impact business.
The combination of your web design and copy sets the tone for your company. A website that loads quickly, has a gorgeous design, and is simple to understand and navigate scores high on user experience.
So what is good web design?
It starts from the website's banner; this is the first thing users see on your website. The banner should have the value proposition, call-to-action buttons, and images of products/services/location, etc.
If you were to look at the HP Store's website, the banner makes claims of "superior performance, peace of mind, and craftsmanship".  It highlights weekly deals, announces product launches, and provides relevant images of its newest laptops.
Even if you'd never heard of HP before, you'd be able to see exactly what they're about when you click on their website, thanks to their superb banner. Powerful banners like these fuel curiosity and encourage visitors to explore further.
Your homepage should convey your selling points right away, and the rest of the content should be used to explain them.
What Is Your Message?
Coming up with a value proposition is easier for some companies than others. When Uber launched in 2009, it provided unique services; therefore, its value proposition was simple and clear. Users could see the contrast between Uber and traditional cab services.
The same applies to Airbnb, Facebook, and many other companies that gave birth to new industries. But what happens when your benefits aren't as clear? How does a neighborhood eatery stand out amongst the others in town?
To answer this question, you need to think about why you started the business in the first place. What was the unmet need in the market that you were attempting to fill? What benefits do customers receive from choosing you over the competition?
These are the questions you need to think about when defining your value proposition. Again, it helps to look at things through the customer's perspective. Put yourself in their shoes and think about what they need and how you can help.
Check out these examples from some of the leading companies around the globe:
Netflix: Stream high-quality video content whenever you want, wherever you want.
Zoom: Get greater accessibility and collaborate easily from remote locations.
The Body Shop: Find cruelty-free, free-trade, personal care products.
Wal-Mart: Buy everything at the lowest price.
All these brands' messages clearly state the benefits they're offering potential customers and what distinguishes them from their competition.
If you're running a neighborhood restaurant, you can focus on the type of cuisine you offer, free-delivery services, freshly-made meals, organic ingredients, healthy menu, etc.
Think about what you do better than your competitors. Why should a customer walk by other stores and into yours? What do you do differently? What are you doing that others aren't?
The answers to these questions will help you come up with the messaging for your website.
How Can Professional Web Designers Help Reinforce Your Value Proposition?
Web Content Team
Your web content team will set the tone that best conveys your message in the minds of your target audience. They'll incorporate relevant keywords that reiterate your message and improve search engine rankings, so people who are actively looking for products/services listed on your website can find you.
The content team is also responsible for creating valuable content that establishes you as an authority in your field. It gives you the credibility you need to win over potential customers.
Web Designers
The web development team will refer to the messaging to determine the website's aesthetic features; this will include the colors, font styles, images, videos, etc.
How Does it Impact Digital Marketing Efforts?
Your value proposition and messaging will be at the core of all your digital marketing efforts. Paid Search ads and social media marketing campaigns will highlight your value proposition and ensure that your customers are aware of what you're offering.
If you need a digital marketing agency to create a website with a strong value proposition, get in touch with Mediaforce. We're one of the leading digital marketing agencies in Canada and New York. We specialize in providing premium web design services, Paid Search services, SEO, social media marketing, and much more.
We serve clients across New York, Ottawa, Vancouver, and Toronto. Call 613-729-0500 for more information.