Social media has evolved into the most prominent and vital virtual arena. The platform is utilized for social networking and as a powerful tool for digitally promoting your business and products. The power of social media is undeniable, as you can reach a large number of people within seconds of publishing an ad, lowering your expenses and ensuring that your adverts reach your target demographic with these social media advertising
With over 59 percent of the world's population online, marketers must not lose out on the opportunity to promote on these digital forums, where they may reach the greatest number of prospective consumers compared to print or broadcast media marketing.
Ten Reasons Why Social Media Marketing Is Crucial For Your Company Or Brand
It's critical to leverage platforms that customers are already familiar with to effectively reach out to your target demographic. Nothing compares to these social media platforms, where most users spend most of their day and night.
As a social media firm, you may wish to take advantage of these consumers' behaviours, which may help you generate significant leads. These social media outlets assist you in attracting the right clients, providing the correct information at the right time, and showcasing your product or brand to potential customers at the appropriate periods. This is how such social media websites' mechanisms function, and it allows you to get the most out of your social media marketing efforts.
The following are ten reasons why social media marketing is crucial for your company:
You Get To Tell Your Story
Having an online presence as a company on social media platforms such as Facebook or Instagram is a terrific way to interact with your audience and connect with them on a personal level. This allows you to communicate your narrative to all of your followers and encourage them via your past successes or mistakes.
Interacting with your audience on social media gets you additional visibility and helps you better understand your audience. Customers will get to know you and relate to your tales more personally, which is what you need as a digitally connected company.
People unfamiliar with you or your company may be curious about how you built it, and by sharing these posts, you may raise brand awareness about how hard you worked to make your ambitions a reality. This will give your brand greater significance, and people will appreciate it much more when they see the reality of businesses. And, to ensure that your tale gets heard and spreads quickly, you need to concentrate on your content to ensure that it is relevant enough to wow the audience.
You Can Grow An Audience With A Small Budget
One of the most cost-effective methods to advertise your business online is through social media advertising. You may take advantage of this opportunity and sell your goods more cost-effectively by using various advertising techniques accessible on these social media platforms. The best part of social media marketing is that you don't rely on advertisements or ad tools to promote your business.
Simply being consistent and publishing relevant and relatable material for your audience can help you develop as a social media page. This may be accomplished through SEO content, in which you leverage the most popular keywords to improve your ranks. And, because digital competition is constantly fierce, you'll want to stay on top of your SEO game. Once you've properly strategized your social media marketing, you'll be able to increase traffic to your profiles on these forums, which will eventually bring people to your websites.
Several businesses and bloggers have developed a customer base that has connected with them without spending a single dime on digital advertising. Instead, they used excellent content and great engagement with their audience to create a customer base connected with them. This indicates that even if you have a small advertising budget, you may assist your business on these social networking forums, where more marketing accelerates your brand's digital growth.
Stay Top Of Mind With The People Who Matter The Most
Business owners must be diligent on social media networks and cultivate a brand image that is the first thing that comes to mind for customers when they consider a certain product or service. For a target audience with the potential to become consumers, you must interact with them via social media forums, making such an imprint on their thoughts that your company comes to mind anytime they search for or consider purchasing a comparable product.
This relationship between a company and a potential consumer is crucial in becoming loyal and frequent customers. And it is through social media marketing that you may do this. It assists you as an entrepreneur be the first option, first idea, or first preference for all potentially significant clients to you and your company.
Learn About Your Competitors
With all company profiles on all social media networks open to the public, this might be your opportunity as an entrepreneur to learn more about your opponent and the techniques they're doing to gain customers. You'd be able to look at the stuff they're sharing on their social media pages and determine which ones are performing better.
You will be able to include those questions into your digital marketing plan after researching your competitor's profile and looking into all of the questions posed by their audience. Examine their posts, comments, and how they interact with their followers. Read the questions that their audience has posed and consider how you, as a company, may respond.
Find out how well-informed and aware their audience is, as well as how well-informed and aware your audience is. You'll be able to answer these questions better based on these parallels, and you'll be able to educate yourself and your audience on subjects you didn't know about before. Examine their customer service, compare it to yours, and determine how you might outperform them.
Can Build Custom Audiences
Social media marketing has made many things easier for marketers, and gathering data on your consumers' actions are at the top of the list. Businesses might use the many tools available on social media platforms to check how many people were interested in the information they provided, how many people clicked on any calls to action, and how many people bought something if they did.
Statistics like this assist you in creating a targeted audience in which you may target customers who appeared to be interested in your goods but abandoned their carts at the last minute. Having access to such data allows you to target potential consumers who were on their way to becoming buyers but could not complete the transaction due to various factors.
You will present your brand material to such customers through social media marketing, reminding them of how they needed/wanted your product. Now that they have seen such advertising, they will be reminded of their need/want for your goods.
Building a specialized audience allows you to build customer happiness for those individuals who were initially dissatisfied with your service and consequently abandoned their cart. This might be your time to correct all of the mistakes and transform your potential buyer's opinion of you by offering them a far better experience and providing them with the pleasure they want when purchasing a well-made commodity or service.
Learn The Buying Patterns Of Your Ideal Customers
All social media networks are available to the public, allowing businesses to monitor their customers' activity or potential purchasers. This allows marketers to understand better their target audience's likes, dislikes, and interests, allowing them to develop a stronger marketing plan to attract them.
Learning these patterns allows you to concentrate on the aspects of your page design that you are not following, allowing you to improve your digital marketing techniques to attract the correct clients and suit their needs. You may use social media to identify what your clients are most interested in.
As a result, you may develop content relatable to your target audience, enhancing social media engagement. This allows you to examine the different demographics of individuals who have visited your page, as well as the most popular types of material on your social network profile.
You'll be able to sharpen your marketing abilities and develop more compelling content.
Increase Your Overall ROI
Because the cost of advertising on these social media forums is typically cheaper than the return, you may boost your return on investment by using social media marketing and advertising. You may reach hundreds of thousands of individuals with digital marketing by simply targeting advertisements and lowering your advertising expenditures.
Facebook and Instagram assist you in engaging potential buyers while also aiming to keep potential consumers engaged on their respective social media networks so that you and they both profit. Because people are spending more time on their social media networks, they are more likely to notice your ad or profile, visit your profile, and finally become purchasers. 
Build Relationships With Your Target Consumers
A company that connects the most with its consumers grows at the fastest rate possible on all levels. Why? This is because clients not only trust you with the product or service you provide, but they also learn a lot more about you as a company. This is why, through these social media platforms, entrepreneurs must establish a pleasant connection with all of their followers, where they communicate with one another, answer questions, and strive to assist one another in any way possible.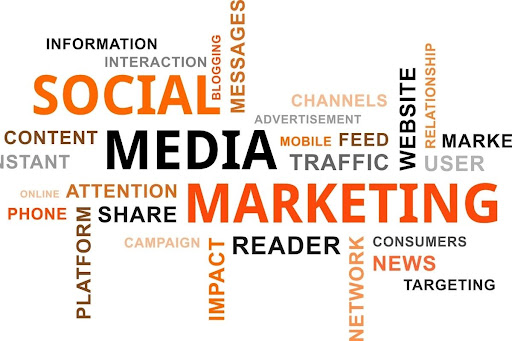 Communication is crucial in every part of life. And, as a result, it plays a crucial part in the business as well. Customers appreciate being heard and feel more fortunate when service providers provide them with the assistance they require and create a more welcoming and simply accessible contact system where they can lodge grievances or learn more about your business.
This has to be one of the most efficient techniques to learn more about your target audience. Communicate with them, interact with them on all conceivable platforms, discover what they want and enjoy, and then utilize that information to develop a far more effective marketing campaign to convert them from potential buyers to loyal customers.
Increase Your Brand Awareness
To attract a broader consumer base, you must first establish brand recognition, ensuring that your potential purchasers are familiar with your brand. And the only way to achieve so is to create very innovative and aesthetically appealing material that will capture the attention of all potential clients and alert them to the presence of your business. And that isn't the only thing that is required to raise brand awareness.
You'll have to remind your target audience of your existence regularly. This may be accomplished by implementing effective social media marketing tactics and content marketing campaigns that will imprint your brand identity on anybody who uses the social media networks you select. You'll notice your intended audience relating to your brand or the content you provide more often once you've made people aware of it and developed a positive picture of it.
As a result, you will not only increase interaction on your social media profiles, but you will also increase the likelihood of potential consumers becoming purchasers. This is because people identify with your brand, know your services and goal, and are familiar with your products. You will develop as a business due to the trust you have built with your audience, and you must retain that trust throughout your business journey on social media platforms like Facebook, Instagram, and Twitter.
Can Promote Products And Services
Being a frequent user of all social media platforms aids in the development of brand awareness. It's also become a popular technique for business owners to sell and promote their goods and services. Promoting products and services on social media sites such as Facebook is much simpler in the digital world. You can post quality photographs of your product and its specifications and allow your audience to interact with these albums.
For example, Facebook offers a variety of ways for you to market your items through various adverts, such as the carousel, which allows you to display several photographs of your products and run an ad on them. This allows your clients to view the diversity of products you provide as a brand in just one campaign.
Wrap Up
Social media is an extremely strong tool. And, in this digital era, owning a business may be quite beneficial if entrepreneurs, marketers, and even bloggers use this potential to the maximum. The key to developing convincing and engaging content that quickly connects your audience is a strong social media presence.
A well-thought-out strategy is useless unless it is carried out in the same manner. That is why you must develop aesthetically appealing content so that the customer is pleased by what they see even before reading what is written. It might be a professionally or artistically clicked photograph of your product, a visually designed social media post, a video, or a professionally or creatively created social media post.
The goal is to catch people's attention before they connect with you as a company. You should focus your customer attraction techniques on connecting with your audience since no relationship lasts without connection. You don't want your relationship with your consumers to be short-lived. A stronger connection with your audience will result in more loyal consumers, putting you ahead of the game and leaving your competitors in the dust.
Social media marketing is as important to your company's or brand's growth and profitability as any other form of digital marketing. To learn more about why you should invest in social media, contact us at 613-729-0500 and request your free initial consultation now.