Search engines are the most used way to find anything on the internet. Search Engine Optimization (SEO) is one of the best ways to market your website or business online and get it to the top of the SERPs. Search Engine Optimization services are vital to get more and more people interested in your business.
Take a look at how Search Engine Optimization can help your business market on the internet.
Increases Visibility
The more you optimize your website, the more likely it is that it will rank high on search engines. You can do this by making changes to your website's structure or content based on important search terms. If your business gets good rankings, it will show up on the first page of search engine results like Google – this will not only make your website more visible, but it will also help people remember your brand.
Earns More Traffic and Leads
When your website gets good rankings, it's a good sign that more people will visit it. You can also research keywords you think your target audience will use. As a result, you can improve your SEO strategy and get more people to visit your website. The more traffic leads to more sales, which means a great return on investment.
Boosts Credibility and Authority
Researchers have found that people trust organic search results more than paid or sponsored results. Techniques used for Search Engine Optimization are mostly designed to raise the organic ranking of a business or website in SERPs. Because of this, SEO is a key element of making a business or website more trustworthy.
Gives You an Edge Over Your Competition
When you use SEO techniques to improve your website, you not only move it up in the SERPs, but you also stay ahead of your competitors. As you move up in the SERPs from different search engines, you're likely to get a lot of clicks for the keywords you used, while your competitors are likely to get less than you.
Cost-Effective and Affordable
Using SEO to market your business on the internet is also a good idea because it is very cheap and cost-effective compared to other ways. Small and medium-sized businesses can easily grow their brands by using search engine optimization services.
No matter how much money, time, or work you put into building your website, you need a well-thought-out SEO plan to get quick and successful results. Without one, your work won't give you the results you want. If you don't know much about SEO, it's best to get help from our professionals at Mediaforce. We have a pristine reputation and a track record of helping our clients obtain the best services – plus getting on the first page of search results so they can grow their business.
SEO takes time, work, and patience to get the results you want, but if you hire SEO experts to create and implement a well-planned strategy for your business, the ultimate sales and returns you get will be impressive
Choose Mediaforce Search Engine Optimization Services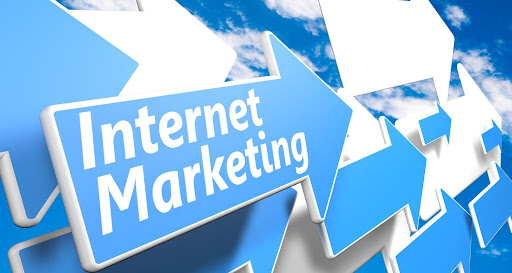 Mediaforce Digital Marketing Agency offers all types of services. Whether you want a managed digital marketing plan, an unbiased audit or services for a short-term campaign, our knowledge and approach are helpful.
Here are the main services included with our SEO services:
SEO campaign setup
On-page optimization
Technical SEO
Content marketing and acquisition
Social media marketing
Video marketing
Local search optimization
Monthly reporting
Customer support
Learn how to make your website more visible in search engine results pages with search engine optimization. Speak to our internet marketing specialists at (613) 729-0500 or visit mediaforce.ca online today.