SEO Toronto Introduction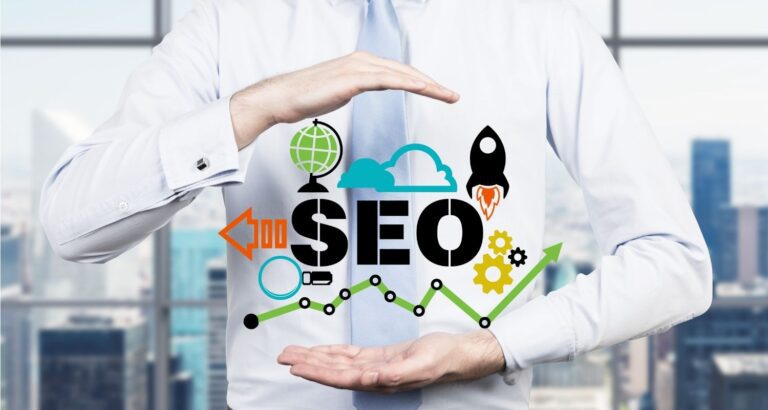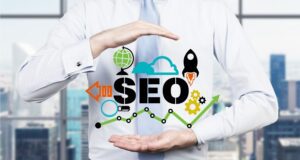 In the bustling metropolis of Toronto, where businesses thrive amidst fierce competition, search engine optimization (SEO) stands as a digital lifeline. SEO isn't just a marketing buzzword; it's a strategic imperative for businesses aiming to succeed in this diverse and dynamic city.
Toronto's vibrant economy is a hotbed of innovation, and the internet is its primary marketplace. Consumers in Toronto, like elsewhere, turn to search engines like Google when seeking products or services. Being the largest city in Canada, with a population of over 2.7 million, Toronto offers a massive consumer base. To tap into this potential, businesses must embrace digital marketing, optimized web design and SEO.
Visibility is paramount in the Toronto digital marketing landscape. Toronto SEO ensures that your business is prominently featured in search engine results pages (SERPs). Ranking higher on Google can be the difference between attracting a steady stream of local customers or fading into obscurity. Local SEO Toronto strategies, in particular, are crucial for Toronto businesses, as they help target the right audience within the city's sprawling neighborhoods.
Toronto's diversity is a hallmark, and businesses need to adapt their SEO strategies accordingly. Multilingual SEO and culturally sensitive content can help connect with various ethnic communities in Toronto, broadening your customer base.
Furthermore, Toronto is a hub for startups and small businesses. SEO Toronto offers a cost-effective means for these enterprises to compete with industry giants. By optimizing their online presence, smaller players can level the playing field and vie for attention on a global scale.
Mobile optimization is another vital facet of SEO in Toronto. With mobile users comprising a significant chunk of the city's population, having a mobile-friendly website is imperative. Google's algorithms prioritize mobile-friendly sites, making mobile optimization a key driver of SEO success.
Lastly, Toronto's thriving tech scene demands that businesses stay abreast of SEO trends and algorithm updates. Continuous adaptation and refinement of Toronto SEO strategies are necessary to stay competitive in this ever-evolving digital landscape.
In sum, the importance of SEO in Toronto cannot be overstated. It's the linchpin that connects businesses with their target audience in this diverse and competitive market. By investing in SEO with top SEO agencies in Toronto, businesses can increase their visibility, attract local customers, connect with diverse communities, compete with larger competitors, optimize for mobile users, and stay ahead of the curve in the tech industry. Don't miss out on the opportunities that SEO can bring to your business in Toronto. Start optimizing your online presence today with Mediaforce.
The SEO Toronto Service Structure
Due to the fact that SEO is a talent that not everyone has, it is sometimes more useful to outsource the services to a professional agency in order to get exceptional results that may have a significant impact on your revenues in many circumstances. SEO Toronto entails the following considerations:
Copywriting with SEO techniques in mind
Local SEO
Extensive research on keywords
Metrics and Algorithm analysis
Email promotions
PPC campaigns
Optimization and marketing in social media
Link building
E-commerce
Blog content writing
Article submissions
Press releases
Effective Execution Of Toronto SEO Components
Search engine optimization firms in Toronto organize all of these components efficiently and cost-effectively while keeping the needs of their clients in mind. They are very adaptable, and the majority of Toronto SEO companies have in-house personnel that are competent and well-versed in taking on these tasks in a methodical and goal-oriented manner. The discipline of search engine optimization (SEO) is always developing, and the ongoing advancements make it more challenging in the major search engines' algorithms, notably Google and Bing. Among the most recent algorithm updates from Google is the infamous Penguin update, which caused many well-known web pages, including those that offered a wide range of information in diverse fields and specialized and commercial information sites, to lose a significant amount of their search engine visibility.
Strategic Toronto SEO Methods
Businesses may benefit from the services provided by these SEO firms in Toronto to prepare for the rapid changes brought about by these search engine breakthroughs. A drop in the website's ranks would almost certainly result in a drop in visitors, which is something that SEO professionals want to prevent at all costs. Websites that get less traffic see an even greater reduction in their potential revenue. SEO services are a combination of solutions that are both unique and tried and proven, and these solutions are intended to keep your website secure from any "surprise" Google algorithm changes that may occur.
Specialized Toronto SEO Solutions
Offering services in conversion optimization, a search engine optimization service provider can ensure that visitors to the site complete the call to action, which may be to sign up for your newsletter, purchase your products or services, or just fill out a form on your website. Every visitor who leaves the site without purchasing an item or receiving a service is subjected to an analysis in most cases.
The lowering of the site's bounce rate is a key goal for most SEO Toronto services, and components such as user-friendly content, shopping cart security symbols, and social sharing options are all considered to increase conversions.
Creating viral material that is both attractive and intelligently placed across numerous social media platforms is the primary goal of viral marketing campaigns. During the process of offering your goods or services to your target market, this helps your brand become more well-known much more quickly.
What is the Best Way to Optimize My Website for Toronto SEO?
As a small business owner in Toronto, optimizing your website for local search engine optimization (SEO) is crucial for attracting targeted traffic and driving business growth. By implementing effective SEO strategies tailored specifically to the Toronto market, you can increase your online visibility, enhance your website's rankings on search engine result pages, and ultimately generate more leads and conversions. In this blog post, we will guide you through the best practices to optimize your website for Toronto SEO.
1. Keyword Research:
Identify and target relevant keywords that reflect the search intent of Toronto users. Use keyword research tools like Google Keyword Planner or SEMrush to discover popular search terms related to your industry and location. Focus on long-tail keywords containing location-specific keywords, such as "Toronto bakery" or "best restaurants in downtown Toronto."
The keyword "near me" has become a powerful tool in the world of search engine optimization (SEO) due to its direct correlation with the growing trend of local searches. In just two simple words, "near me" conveys a user's intent to find products, services, or information in their immediate vicinity. Leveraging this keyword strategically can significantly enhance a website's visibility and reach within local markets.
First and foremost, "near me" enhances local Toronto SEO efforts. Search engines like Google have increasingly prioritized local results, recognizing that many users are seeking nearby businesses or services. By incorporating "near me", like, "toronto seo near me" into your content, meta tags, and headings, you signal to search engines that your website is relevant to local searches. This helps your site rank higher in local search results, especially when combined with other location-specific SEO strategies like Google My Business optimization.
Moreover, "toronto seo agencies near me" keywords for example, cater to mobile users. With the proliferation of smartphones, people are using voice search and mobile devices to find nearby services quickly. By optimizing your website for "near me" searches, you make it more mobile-friendly, ensuring that your site is easily accessible to users on the go. This can significantly improve user experience and ultimately boost your SEO rankings.
2. On-Page Optimization:
a. Title Tags and Meta Descriptions: Craft compelling, keyword-rich title tags (the headline for search engine results) and meta descriptions (a concise summary of your webpage's content) that entice users to click on your website.
b. URL Structure: Incorporate location-specific keywords into your URLs to help search engines identify the geographical relevance of your webpages.
c. Content Optimization: Create high-quality, informative, and engaging content that incorporates your target keywords naturally. Ensure your content is relevant to Toronto and provides value to local users.
d. Image Optimization: Optimize your images by adding descriptive alt text and using location-specific keywords in the file names. This helps search engines understand the content of your images and improves your website's visibility in image search results.
3. Local Business Listings:
Claim and optimize your business listings on popular online directories such as Google My Business, Yelp, and Yellow Pages. Provide accurate and up-to-date information about your business, including your address, phone number, and website URL. This helps search engines associate your website with your physical location and improves your local search rankings.
4. Mobile Optimization:
Ensure that your website is mobile-friendly and responsive. With the majority of users accessing the internet through mobile devices, having a mobile-optimized website is essential for a positive user experience and better search engine rankings. Test your website's mobile-friendliness using tools like Google's Mobile-Friendly Test.
5. Link Building:
Build high-quality, authoritative backlinks to your website from relevant sources. This can include local business directories, industry blogs, and local news websites. By earning backlinks from reputable websites, you can improve your website's credibility and visibility in search engine results pages.
6. Social Media Integration:
Integrate social media buttons and share buttons on your website to encourage users to share your content on their social media profiles. This can help increase your website's visibility and drive more traffic to your site. Additionally, regularly posting and engaging with your audience on social media platforms can also contribute to your website's visibility and SEO efforts.
7. Monitor and Analyze:
Regularly monitor and analyze your website's performance using tools like Google Analytics. This will help you identify areas for improvement and make data-driven decisions to optimize your website for better search engine rankings. Pay attention to metrics like organic traffic, bounce rate, and conversion rates to understand how users are interacting with your website and where there may be opportunities for optimization.
8. Stay Up-to-Date with SEO Trends:
SEO is constantly evolving, so it's important to stay up-to-date with the latest trends and algorithm changes. Follow industry blogs, attend webinars, and participate in online forums to stay informed about best practices and new strategies. By staying ahead of the curve, you can ensure that your website remains competitive in search engine rankings.
9. Localize Your SEO Efforts:
If your small business serves a specific local area, consider implementing localized SEO strategies. This includes targeting location-specific keywords, creating content that is relevant to your local audience, and optimizing your website for local search. By focusing on your local market, you can increase your visibility among local users and drive more targeted traffic to your website.
How Can I Target Local Customers Through Toronto SEO?
If you're a small business owner in Toronto looking to target local customers, implementing an effective Toronto SEO strategy can significantly boost your local visibility and attract customers who are actively searching for your products or services in the area. Here are some key steps to help you target local customers through Toronto SEO:
1. Optimize your website for local search terms: Start by identifying the relevant keywords that potential local customers in Toronto are likely to use when searching for businesses like yours. Incorporate these keywords naturally into your website's content, meta tags, and headings to increase your chances of appearing in local search results.
2. Create a Google My Business profile: Setting up and optimizing your Google My Business profile is crucial for local SEO. Ensure that your profile includes accurate and up-to-date information about your business, such as your address, phone number, and business hours. Also, encourage customers to leave reviews on your profile, as positive reviews can improve your local search rankings.
3. Build local citations: Local citations refer to online mentions of your business's name, address, and phone number (NAP) on other websites and directories. These citations help search engines verify your business's location and improve your local search visibility. Ensure that your NAP information is consistent across all online platforms and directories.
4. Optimize your website for mobile devices: Mobile optimization is crucial for local SEO, as many people searching for local businesses do so using their smartphones. Make sure your website is mobile-friendly and loads quickly on mobile devices to provide a seamless user experience for potential local customers.
5. Create location-specific content: Develop content that is relevant to your local audience and includes location-specific keywords. This could include blog posts about local events, news, or tips that are of interest to your target market in Toronto. By creating valuable and informative content, you can attract local customers and establish yourself as an authority in your industry.
6. Use local schema markup: Schema markup is a code that you can add to your website to provide search engines with additional information about your business, including your address, phone number, and business hours. By implementing local schema markup, you can improve your chances of appearing in local search results and attract more local customers.
7. Engage with local customers on social media: Social media platforms like Facebook, Instagram, and Twitter provide great opportunities to connect with your local audience. Engage with your followers, respond to their comments and messages, and share relevant content that they will find valuable. Building a strong social media presence can help increase your visibility among local customers and drive more traffic to your website.
8. Monitor and analyze your local SEO efforts: Regularly monitor and analyze the performance of your local SEO efforts to identify what is working and what needs improvement. Use tools like Google Analytics and Google Search Console to track your website's performance, monitor your local search rankings, and gather insights about your local audience. Adjust your strategies as needed to maximize your results.
By implementing these Toronto SEO strategies, you can position your small business to attract more local customers and grow your presence in the Toronto market. Remember, local SEO takes time and consistent effort, so be patient and stay committed to implementing these strategies.
How Long Does it Typically Take to See Results From Toronto SEO?
As a small business owner in Toronto, you may be considering implementing SEO strategies to boost your online presence and drive traffic to your website. One important aspect to consider is the timeframe for seeing results from SEO efforts. While the specific timeline can vary depending on several factors, it is essential to have realistic expectations and understand the general timeframe for seeing results from Toronto SEO.
First and foremost, it's important to note that SEO is a long-term investment rather than a quick fix. It is a continuous process that involves optimizing your website, creating quality content, and building authoritative backlinks. These efforts take time to be recognized by search engines and influence your rankings.
Typically, you can expect to start seeing some initial improvements in your search engine rankings within the first three to six months of implementing Toronto SEO strategies. During this time, search engines will start indexing your website, and your optimized pages may start appearing in search results. However, the impact may be relatively modest at this stage.
As you continue to consistently optimize your website and create valuable content, you can expect to see more significant improvements in your rankings and organic traffic within six to twelve months. By this point, search engines will have recognized your efforts and rewarded your site with better visibility.
It's important to remember that SEO is a competitive field, especially in a large city like Toronto. The timeframe for seeing results can be influenced by factors such as the level of competition in your industry, the quality of your SEO efforts, and how well your website aligns, Toronto businesses can rise above the noise, achieve greater visibility, and ultimately thrive in the digital age.
If you want your business endeavour to be successful in today's highly competitive environment, you should consider outsourcing your SEO responsibilities to a professional company. In summary, Search Engine Optimization (also known as SEO) is a technique for increasing the visibility of a video, blog, or website in search engine results. The goal is to ensure that your website is able to have a higher than average presence on the internet. Gaining top ranks on search engines faster than your competition is critical to your company's success. This is where the expertise of a professional SEO should be brought into play – experienced SEO providers assist a business in getting more internet exposure.
What Are the Benefits of Investing in Toronto SEO?
When it comes to growing your small business in Toronto, investing in SEO (Search Engine Optimization) can have numerous benefits. Here are some of the key advantages of incorporating SEO into your marketing strategy:
1. Increased Online Visibility: By optimizing your website for search engines, you can improve its rankings in search results. This means that when potential customers search for products or services related to your business in Toronto, they are more likely to find your website. Increased visibility leads to more traffic, which can result in more leads and conversions.
2. Targeted Traffic: SEO helps you attract relevant and targeted traffic to your website. By optimizing your site for keywords that are specific to your industry and location, you can attract potential customers who are more likely to be interested in your products or services. This targeted traffic is more likely to convert into actual customers, leading to higher sales and revenue.
3. Cost-Effective Marketing: Compared to traditional marketing methods like print advertising or TV commercials, SEO can be a cost-effective strategy. While there may be some upfront costs involved in implementing SEO techniques, such as hiring a Toronto SEO agency or investing in SEO tools, the long-term benefits outweigh the initial investment. Once you achieve higher rankings in search results, you can enjoy the ongoing benefits without incurring additional costs for every click or impression.
4. Brand Credibility and Authority: When your website appears on the first page of search results, it gives your business a sense of credibility and authority in the eyes of potential customers. They are more likely to trust and choose your business over competitors who have lower rankings. This can help build brand awareness and establish your business as a leader in your industry, which can further attract customers and drive growth.
5. Long-Term Results: Unlike other marketing strategies that provide temporary results, SEO can provide long-term benefits. Once you achieve higher rankings, it becomes easier to maintain them with regular maintenance and updates. This means that even if you pause your SEO efforts for a short period of time, you can still enjoy the visibility and traffic that you have gained. This long-term sustainability makes Toronto SEO a valuable investment for small businesses looking to grow and establish a strong online presence.
Toronto SEO Conclusion
In conclusion, implementing these Toronto SEO strategies can help small business owners improve their website's visibility and drive more traffic. By optimizing your website's content, utilizing local business listings, optimizing for mobile, building high-quality backlinks, integrating social media, monitoring and analyzing performance, staying up-to-date with SEO trends, and localizing your efforts, you can enhance your website's rankings in search engine results pages and achieve growth for your business. SEO is a valuable tool that can give your business a competitive edge in your Toronto Digital Marketing.