When it comes to increasing conversions on a company's website, there are various features that can make a big impact. One essential aspect is ensuring the site's user interface is easy to navigate and visually appealing. Additionally, including customer testimonials or trust badges can boost consumer trust and ultimately lead to higher conversion rates. A-B testing different webpages can help optimize the user experience and drive more conversions as well. Finally, implementing live chat options or interactive forms allows consumers to quickly ask questions and receive assistance, increasing the likelihood of their taking desired actions on the site. Overall, incorporating these CRO (conversion rate optimization) features will help elevate a company's website and drive eventual success.
In hyper-competitive industries, companies have to take steps to make sure their website stands out from their competition so it can promote sales and other desires business actions.
Here are some features you need to think about when designing a website to increase sales:
1.    Don't Overwhelm Users With Too Many Options
Contrary to what many believe, placing too many products on a single page is never a good idea. You may think you're showing users all your products, but what you're really doing is confusing them.
According to older marketing theories, the more options you provide, the more you'll sell; this still holds true for certain industries such as fashion, furniture, etc. but this isn't the case for most others.
Studies show that offering a variety of choices in a brick-and-mortar store may grab the attention of passersby, but this doesn't necessarily convert to sales—too many choices overwhelm visitors.
To maximize sales on a website, it's best to stick to a few products on a single page and provide high-quality photos and detailed, easy-to-read product descriptions.
2.    Incorporate Videos Into Your Website
A picture may speak a 1,000 words, but it's got nothing on an engaging video. Marketing research shows that incorporating informative and entertaining videos on your landing page can increase sales by up to 80%.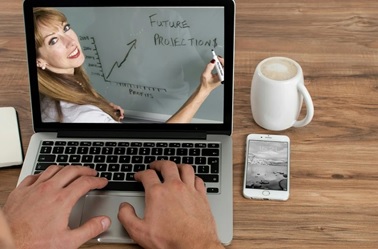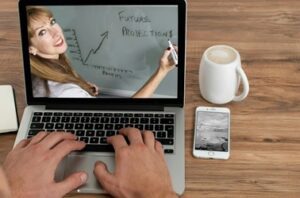 There are multiple ways you can use videos to sell more. From creating video content that's designed to go viral to video tutorials that demonstrate how to use a specific product, there's so much you can do with videos.
3.    Find Ways To Get Visitors' Emails
Digital marketing has evolved over the decades, but email marketing continues to be a core component. Even in 2020, email marketing is 40% more effective at selling than social media marketing strategies.
That being said, companies must find creative ways to capture visitors' email addresses. Unless you're offering compelling content, most visitors aren't going to subscribe to your mailing list; no one wants more spam. Instead, offer something of value, like a free consultation or a discount.
4.    Build Customer Trust
You can make all the claims in the world, but they won't mean much without proof. According to reports, 97% of users read online reviews for local businesses before making a purchase decision.
Adding testimonials, case studies, and even images of your team can help instill trust in potential customers. Case studies highlighting how clients benefited from your services in the past are very effective at generating leads.
These are just a few features you can add to your website to increase sales. If you want more information on how we can enhance your company's website to push sales, get in touch with the team at Mediaforce.
As one of the leading digital marketing agencies in the USA and Canada, we provide comprehensive digital solutions, including web design, SEO, and PPC services.
We service clients across New York, Ottawa, Vancouver and Toronto. Call 613-729-0500 for more information.