There was a time when small businesses avoided any form of marketing because they simply didn't have the budget for it. As a result, it took them years to settle down and secure market share.
But the advent of digital marketing has levelled the playing field for businesses across all industries. With the right digital marketing strategies, small businesses have the opportunity to overcome their financial constraints and gain momentum.
Check out these small business digital marketing strategies that get results:
1.    Delve Into the Data
There's a wealth of untapped consumer data out there that can give businesses critical insights into their target market. Analyzing their target market's needs, interests, and concerns allows businesses to create tailored marketing strategies that enhance lead conversion.
Digital tools like SEM Rush, Google Analytics, Google Search Console, etc. give companies a glimpse into the minds of their target audience, so they can produce compelling content that resonates with current and potential customers.
2.    Invest in SEO and SEM
Google processes 63,000 search queries every second; around 42% of these queries are local inquiries. It's become second nature for consumers to turn to Google for assistance when looking for nearby businesses.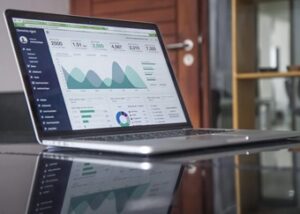 To ensure your company is visible when potential customers carry out searches related to your services, you must invest in SEO and SEM. The higher your search engine rankings are, the more leads you'll generate. Also, high search engine rankings give your small business credibility; you can establish yourself as an authoritative figure in the industry this way.
3.    Increase Your Google My Business Rating
Google My Business Listings may be the most powerful digital marketing tools of our time. For small businesses that target a local market, Google My Business Listings are critical.
These listings appear under paid ads and before organic search results, meaning this is what potential customers see first when they carry out searches.
Google My Business consolidates information from all of Google platforms (Google Reviews, Google Maps, etc.) and presents it in an easy-to-use format.
4.    Content Marketing
Content marketing is a simple and effective way to incorporate keywords into your website and improve search engine rankings.
You can post engaging content on your social media platforms and website to draw attention to your business and stimulate user engagement.
If you're a small business struggling to use digital marketing to boost sales, get in touch with Mediaforce.
Listed as one of New York's best digital marketing agencies, Mediaforce has created transformative digital marketing solutions for its clients. Our digital solutions include web design, SEO, and PPC services.
We serve clients across New York, Ottawa, Vancouver, and Toronto. Call 613-729-0500 for more information.