Thinking of
Switching Agencies?
SWITCHING DIGITAL MARKETING AGENCIES IS A
TOUGH DECISION
THINK MEDIAFORCE
Should I stay or should I go.
Listen to founder Joe Bongiorno on how the Mediaforce culture of client centric focus has helped us onboard hundreds of new clients.
Get ready for 2023
HERE'S WHY YOU NEED TO SWITCH TO MEDIAFORCE
Experience
We have the experience to understand what works, what doesn't and how best to help you leverage digital marketing channels to get the results you need. 20 years+ has given us the time to understand internet marketing and how it directly relates to a company's ability to not only grow, but last.
Trust
With over 20 years in the digital marketing industry, countless testimonials, Google reviews, video reviews, case studies and more we are a trusted source of digital marketing expertise for businesses in North America.
Expertise
With 3 dedicated in-house marketing teams (SEO, PPC, Social) an award winning dedicated website design team and dedicated account managers making it all happen, we have the talent and disciplines to help you achieve your goals.
Responsiveness
Immediate responses to emails, call backs within minutes, troubleshooting at a moments notice. These are all actions we take to help our customers business and marketing continuity, whether it's part of your package or not. In a world of endless competitors, service is AS important as performance.  Give us a call and or send us an email and see how fast we respond.
Proactive
Our philosophy is do it. If we are engaged in a Google Ads campaign and we see an issue with your Google My Business account? we'll fix it.  If we are working on social media awareness campaigns and we see and issue with your SEO? we'll fix it. We are in it to be your partner. It makes sense for us to go above and beyond. That's how we see it and that's what we do.
Proven Results
We get results. By having a clear understanding of your business objectives, industry, competitors, your current situation, budget, expectations and more we can clearly plan out a digital roadmap to get you where you want to be. Our digital marketing questionnaire and our SEO audit tool can give us clear indicators of expectations and first steps.
OUR PROVEN PROCESS TO GET YOU
ONBOARDED AND UP AND RUNNING
1
We start with getting to know you and your business.
Our first steps include:
A team introductory email to meet your new team members.
An internal round table briefing for our staff so everyone involved is clear about your goals.
Assistance with access to the channels we need like Google analytics, Google ads, facebook and more.
A video call with with all stakeholders to meet face to face and discuss next steps.
2
Our next move is research:
We will:
Clearly understand your industry and competitors.
Research keyword volume and competition to ensure we are in alignment with your products and services.
Audit your website to ensure it's fully optimized and tracking is working and accurate.
Benchmark and audit your current campaigns.
Collaborate with you to ensure your vision is part of our plan.
Deliver and launch a digital roadmap to get your growth going.
3
Regular optimization, reporting and communications
We will:
Set a low adspend until we know what works. We can't waste your money on useless clicks.
Constant monitoring of data, traffic, rankings, impressions, bounce rates and most of all valuable CONVERSIONS
Regular analysis of all your campaigns and optimizations.
Fail fast to understand what works and what doesn't as quickly as possible.
Provide valuable insights into other channels and marketing tactics we should be preparing for.
Provide regular weekly updates, set monthly reporting calls and schedule quarterly reviews to understand how the real world business is performing.
We partner with small to large businesses in a variety of industries around the world.
Below are just a few of the brands we work with.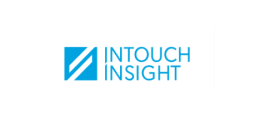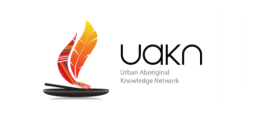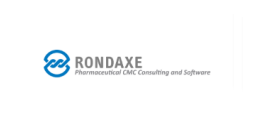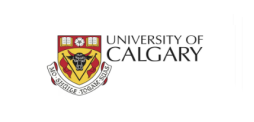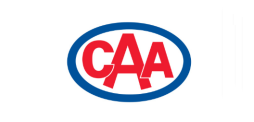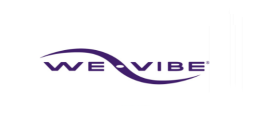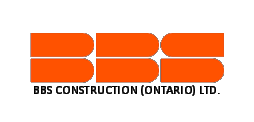 We partner with small to large businesses in a variety of industries around the world.
Below are just a few of the brands we work with.
What Our Clients Are
Saying
Don't take our word for it. Read some of our reviews below.
LISTEN TO WHAT OUR
CLIENTS ARE SAYING
"We are seeing the ROI we need and want! We are very happy with the service and strategy employed by Mediaforce to help our business drive the leads we need to achieve our business goals."

Josette LeBlanc

VP Marketing & Sales NYCO
"They have helped us tremendously launching our new clinic in the market. These guys are just awesome and exceptional in all they do. A great TEAM."

Meenie Grewal

registered Physiotherapist & Clinic Owner
"Mediaforce has been instrumental in increasing visits to our website ten-fold, resulting in tremendous increases in business. I cannot recommend Mediaforce strongly enough!"

Pamela Barron

P. Barron Family Law
"The team at Mediaforce has been fast to return a call, email and help with our e-commerce business issues."

Joe Granitz

CEO, Pet Expertise
"Working with Mediaforce has been a pleasure. They are extremely knowledgeable and have helped us immensely with secure hosting and digital marketing services."

Ali Hochberg

BIOS Bermuda
"We are very pleased with the entire team at Mediaforce and their continued efforts to grow our digital presence. Thanks go out to Mediaforce for a job well done!"

Sloan Markey

GM, Tremblay Renovations
"A fantastic approach to the overall design and content, with a clear understanding of my business needs, right from the beginning."

Michael McNeill

PMP, CP3P-F, CBAP, QMS Auditor President MDE Consulting Ltd.
"We began interviewing over 35 companies Canada wide for the development of a new website. After just one meeting we found the company we were looking for."

Bonnie Craig

Medical Aesthetics Manager, The Facial Surgery and Cosmetic Centre
"One of the top digital marketing and social media companies we have worked with. We highly recommend them."

Brent Thomson

Managing Partner, Peak Sales Recruiting
"Not only did Mediaforce increase our google rankings but got us better qualified leads from all channels. I highly recommend Mediaforce."

Wendy Morrison
"Amazing group of dedicated marketing professionals."

Eric Pinkney, MBA

STRATEGIC M&A CAPITAL GROUP INC.
"Fantastic communication and quick response times - two things we were looking for in a new vendor. Would definitely recommend!"

Rachel McIntyre

MSc, PMP®│Senior Manager, Customer Solutions SQI Diagnostics Inc.
"The entire Media Force Team has been fantastic. Switching over to Media Force a couple of years ago is amongst the best business decisions made. Thanks Again!"

Daniel Akowuah

Mortgage Broker - DLGN Underwriter Amansad Direct Lending Group
Satisfied clients give great video reviews.
Check out the 5 below.
WE'RE PARTNERED
UP
Some more creds
FAQ's
Thinking of switching digital marketing agencies? We make it easy. Here are some frequently asked questions
We make switching digital marketing agencies easy. You will be assigned a senior partner (Mike Townshend). Mike will assist you in getting us the access we need and all the details sorted so we can hit the ground running. This may include; analytics access, Google ads access, GMB access, Facebook access and website admin access among others.
Before onboarding a client we share a digital marketing questionnaire. This questionnaire will help us understand things like, what are your short and long term objectives?, what is your digital marketing budget, what success or failures have you had and more. We may also do a Google ads audit or SEO audit. From this, we can understand the chances of success based on your goals against your benchmark and budget.
Yes. Communications are as important as performance. Your account manager, Mike Townsend a senior partner has developed a disciplined reporting and communications schedule for all our clients. This includes, regular weekly updates during onboarding, bi-weekly updates, monthly calls and reporting and quarterly reviews.
Yes. We will only use your own accounts. Everything we build or work on is yours. We also do not use proprietary software or platforms that are non portable and require licenses held by us. We make sure your data is yours.
Yes. Our agreement helps to ensure all deliverables are clear and transparent. As for cancellation, for any monthly services we have a 60 day cancellation term.
Because we have been in business for over 20 years we have had a lot of time to refine our communications and onboarding process. We can typically sign off with a new client in a day or 2 and have things set up within 3-4 weeks.
No. Unless your previous agency owns the accounts. Usually, we will analyze your campaigns and continue to run any ads or SEO that is driving some performance. Then we will start to build on top of that to increase performance over time.
We are obsessed with results. Our team is in our clients accounts almost daily. We also have weekly internal management meetings to review each account along with regular weekly, monthly and quarterly calls with our clients.
Simply contact us by form, email or by using calendly and we will be in touch. You can book a discovery meeting here.
Let's book a short casual conversation to see if we're a good fit.
We can create a strategic plan to get you where you want to be.
We take privacy seriously
At Mediaforce, we respect your privacy and value our relationship with you. Your personal information will be protected, will never be sold.
….or book a discovery call meeting using Calendly