Table of Contents:
What is SEO?
SEO (Search Engine Optimization) is the method of increasing the quantity and consistency of organic search traffic to your website. Increasing your organic exposure for related search words allows a larger audience of potential customers/leads to find your site. SEO is divided into many categories, including technical SEO, content SEO, keyword study, and more.
SEO involves tailoring your website to the search engine you want to rank with, whether it's Google, Bing, Amazon, or YouTube. (Google's algorithm, for example, has over 200 rating factors.) When most people think of "search engine optimization," they immediately think of "Google SEO."
How does SEO work?
Bots are used by search engines such as Google and Bing to crawl web pages from site to site, gather information, and index them. Following that, algorithms analyze pages in the index, taking hundreds of ranking factors or signals into account to determine the order in which pages should appear in search results for a given query.
Search ranking factors can be viewed as proxy indicators for aspects of the user experience. Our Periodic Table of SEO Factors categorizes the factors and weights them based on their overall importance to SEO. Content quality and keyword research, for example, are essential factors in content optimization, and crawlability and mobile-friendliness are important site architecture factors.
The search algorithms are intended to surface relevant, authoritative pages and provide users with a quick and easy search experience. Keeping these factors in mind when optimizing your site and content can help your pages rank higher in search results.
Unlike paid search ads, you can't pay search engines to get higher organic search rankings.
Why is SEO important for marketing?
Because people conduct trillions of searches each year, often with commercial intent to find information about products and services, SEO is a critical component of digital marketing. Search is frequently the primary source of digital traffic for brands, supplementing other marketing channels. Greater visibility and higher ranking in search results than your competitors can significantly impact your bottom line.
However, search results have evolved in recent years to provide users with more direct answers and information that is more likely to keep users on the results page rather than driving them to other websites.
Also, features in the search results such as rich results and Knowledge Panels can increase visibility and provide users with more information about your company directly in the works.

Why do I need an SEO Agency?
With search engines accounting for 95% of all digital experiences, SEO is more important than ever to be at the center of your digital strategy. A specialized SEO agency will use all aspects of SEO to ensure you rank higher than your competitors on SERPs (Search Engine Results Pages). A solid SEO strategy will increase your visibility, drive more traffic to your website, and boost your online sales.
They can assist you in getting ranked on search engines, improve your rankings, optimize your website to perform better, assisting you in content creation, and much more. Every SEO expert and company is unique regarding what they provide, how much they charge, and the results they guarantee for their clients.
SEO Can Be Complicated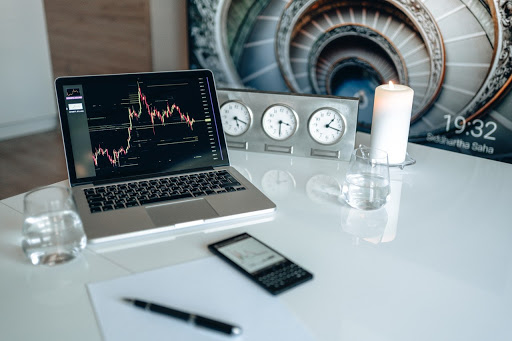 SEO might be challenging to achieve if you have little to no experience in web design or coding. Because Google and other primary search engines display search results using complicated algorithms, every ranking factor on your website must be coded appropriately. SEO agencies can assist you in identifying, editing, or creating these ranking factors so that you can start ranking on major search engines. In terms of content, make sure that your writing assists Google in trusting your website as a reliable source of information about the keywords you are attempting to target. Again, SEO agencies can help provide tips and guidance for your content creation.
Specific Analytics
Aside from proper coding and content, it is critical to use appropriate analytics to determine the effectiveness of your SEO efforts. When analyzing your SEO campaign, you must ensure that you are looking at the right metrics to help you see where you are succeeding or where you need to improve. Google and other search engines provide a wealth of information to help you assess the performance of your website; however, it takes some time and effort to find information that is useful to you. SEO firms have the resources to swiftly locate correct information and present it to you in a valuable and easy-to-read format.
Prolonged Results
When you hire an SEO agency, your success is guaranteed. SEO services will do all in their power to ensure that your site ranks high on key search engines. By committing your website to a competent firm, you are taking the first step toward long-term success online. The goal of SEO agencies is to draw new traffic to your site. Their goal will be to remove as much new traffic to the site as possible. This traffic will hopefully mean more leads and more clients for your business. In other words, SEO agencies can help you accomplish the goal of your website: bringing in new business online.
Choose Mediaforce Digital Marketing Agency
We're a seasoned SEO Agency dedicated to increasing your organic traffic. SEO with a focus on results delivered by people who care about your business.
SEO is now more critical than it has ever been. Particularly when you realize that search engines are the starting point for 95% of all digital experiences, to ensure that your target audience finds your brand, SEO must be at the core of your digital strategy.
Humans, not algorithms, are the focus of this SEO Agency.
We're a burgeoning group of search marketing experts who've made it our task to help companies transform through better SEO.
We'll present you with a well-balanced, coherent SEO plan supporting your brand's KPIs if we work together.
Every SEO strategy we develop is built from the ground up, based on your objectives and the main components of effective campaigns we've delivered to thousands of clients since 2014.
If you want to increase traffic, improve keyword rankings, generate more leads, increase sales and eCommerce conversions, or raise brand awareness, we can help.