Many businesses begin their website, but they are unaware that this blog is essential to their SEO efforts.
Having a blog implies that you are consistently updating information, which increases your trustworthiness and, as a result, visitors.
The catch is that your digital marketing activities are just as crucial as your content. But one issue everyone has is, can we keep the blog consistent? The answer is yes; consistency in the material is the key to success.
However, consider the following considerations.
Create the finest SEO plan by collaborating with a team of SEO specialists and increasing the monetary worth of your website.
Blogging Regularly Enhances Google Ranking
According to Google's algorithm, being constant and regular with your postings means you'll have a leg up on the competition in the SEO industry.
The need for new, fresh, and evergreen material has increased, making it more difficult for writers to be consistent with their writing and provide something new and exciting to their readers.
You must not only compose the information in the defined context, but you must also update links to get the desired consequences. The more often you update your material, the more responses you will get.
Blog Makes It Easy To Get Internal Linking and Backlinks
Backlinks and internal links may be created in the blog.
To reach out to individuals, write on a topic that has been written about by others and then create a link to that topic. Several backlinking tools are available to assist SEO marketers in developing internal linking, assisting with website navigation, and establishing a hierarchy.
Create brand awareness
You'll need to create a personal brand, define your blog's purpose, and use blogging to promote your product or service. You'll be OK if you update your website once or twice a week with one or two engaging content.
You may highlight various things about your products and services to provide your customers with the knowledge they need to make an educated decision. Your website will immediately attract new visitors and, consequently, traffic as the blog pulls people in.
Develop A Relationship With Readers
Building a connection with your readers is essential for success and your SEO efforts.
Maintaining consistency in your writing style and posting your articles creates a feeling of familiarity that attracts readers.
The acquisition of REO is another incentive to maintain consistency (Referral Engine Optimization). It requires constant updating of the posts to generate word-of-mouth referrals.
More opportunities will open up for you as you develop new stuff, and people will recommend you to others.
Building and nurturing relationships with others help with SEO.
Keep You At Par In Competition
Maintaining your competitive edge is one of the most significant reasons for developing content. You must invest in blog and SEO content production if they are.
According to surveys, almost 80% of marketers globally, including Toronto, exploit content and prioritize it.
Approximately 96% of B2B marketers rely on customized content to communicate with prospective clients, and the blog is the most popular medium. It is undeniable that today's consumers spend an increasing amount of time online researching goods and services and making purchasing choices.
So, if you continue updating your blog with new stuff, you will be successful.
Induces Companies to Generate Leads
They will be more interested in your products and services if you update your blog with new material. You are establishing contacts and establishing a reputation. Call-to-action phrases generate leads for your marketing staff. A well-written blog encourages readers and directs them to a landing page.
There is a variety of evidence supporting the importance of blog postings and their influence on SEO. When you create content, you connect with your brand and assist in creating brand awareness and leads.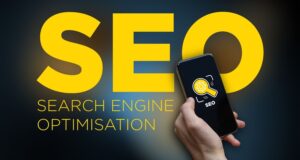 Why Mediaforce
We are one of the top SEO businesses, and we work hard to guarantee that not only does your website rank but that it also makes a difference in your commercial opportunities. We have extensive experience in SEO algorithm games and play our part effectively to obtain an advantage over your competition.
Suppose you intend to hire an SEO agency to handle SEO for your website or blog. In that case, we recommend that you select the company that guarantees value and provides results. Your tiny investment in SEO will give a guaranteed return (ROI) in the future.
So, by working with us, you will get authorized services and packages that meet your needs and budget, allowing you to gain an advantage over others.
Schedule a free consultation with our specialists if you want a competitive advantage in your sector to increase your ROI and profit. We, the SEO Services team, are a success story that will establish solid roots for the excellent development of your company's tree.
To know more about us or have any queries, contact us at 613-729-0500.