Digitizing your business doesn't only refer to banking on technology. It means automating your business processes in a way that promises a better user experience, reduces business costs, and results in greater returns on investment.
Why you need to adopt digital transformation
Digitization is easier on your pocket! If you don't have the internet at your disposal, you'd need to hire additional staff to get the job done. Instead of hiring in-house writers, you can always outsource the function and seek help from freelancers. This will help you save up on office space and payroll expenses. Similarly, you don't even need any customer support staff to answer phone calls 24 hours a day. Hiring agents to work night shifts is an added cost. AI-powered chatbots will carry out the task for you and will redirect the users to the right department.
Digitization also helps you get rid of the geographical barriers. When you invest in an e-commerce platform, you no longer need to rent out space for a physical space. Just some storage space and an SEO-friendly website—and you're good to go! Your overall business operations become more efficient if you've hired a website maintenance service. When the business processes are digitized, all the information is saved on cloud servers instead of physical storage. This makes your crucial business information more shareable, organizable, well-protected, and easy to analyze.
How to digitally transform your business?
The first step to digitize a business is to realize that you're here to solve a problem, fill the gap, and provide value—not just to sell products!
Businesses these days follow an omni-channel business model. This means that you need to strike a balance between online and offline platforms and channels. Your business will provide optimum value to the end-user if there's a brick-and-mortar store and an e-commerce platform to complement the sales.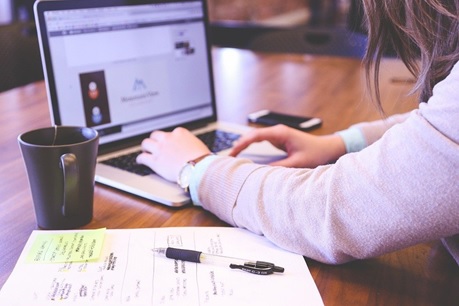 Move your operations online. Get the staff to share information and other promo material digitally. Go paperless! Start sending e-receipt and e-invoices to all the stakeholders. Invest in a good digital customer management platform to communicate with your customers digitally.
Move your accounting and banking online. You can streamline the financial processes by investing in robust accounting software. Skip paychecks and pay your employees through direct deposit. The software will also help you automate recurrent payments and receivables.
Start with your website!
The first step is always to build a robust online presence. In 2021, having a website is no longer a point of difference—it's a point of parity! A good ecommerce marketing service like MEDIAFORCE can help you build an SEO-friendly website, a strong social media presence, and secure web hosting! Reach out if you're based in Ottawa, Toronto, NYC, and Vancouver.