Table of Contents
No business can succeed without developing strong relationships and forming networks of like-minded people.
Networking enables you to grow your company. It's the same in the digital marketing environment, where we develop links. This entails establishing linkages between websites, whether externally or internally. You develop links to increase your website's exposure and traffic, regardless of whether your online or offline techniques.
Link building is a common technique for increasing exposure and popularity. It's a clever approach to rank your website and one that only an experienced SEO professional can provide. When you link to your company page from another, you may anticipate receiving visitors from both websites. If your website becomes popular, it gets authority, and visitors will appreciate and spread your material.
What Is A Link Building?
It is a technique for obtaining connections from other websites to your own. It is a convenient method of navigating the website and reading the material.
Google and other search engines make use of hyperlinks to crawl the internet.
Though link building may seem to be an easy task to the average user, any SEO specialist will tell you how much work goes into developing links. And if you've mastered link building, you'll have an advantage over your competitors. It's a prudent move, much more so if you're operating a blog and working on content.
How To Create A Link?
This brief article will assist you in learning the fundamentals of link building.
Begin by establishing a link tag – Additionally, it is referred to as an anchor tag. It activates the link tag and alerts search engines about connecting to another piece of content with a similar theme.
Establish a link referral location – A hyperlink referral is referred to as "href." Furthermore, any content you provide in the quote marks is the URL to which the link is intended to refer. Additionally, you may encounter anything beginning with a # symbol. These are intra-page links that take you to another section of the page.
Anchor Text – It is a text that people see on the website and must click to access the link. Format your term in such a manner that it becomes immediately apparent and clickable.
Closing of the link tags – Search engines recognize that this is the end of the link tag and that nothing further exists.
How-Is-Link-Building-Beneficial-In-SEOHow is Link Building Beneficial In SEO?
As previously said, link building is a significant strategy for increasing a website's exposure, rating, and popularity.
As soon as your company has traction, people will appreciate your material, increasing its popularity. As soon as you connect your company page to another page, both pages will get traffic.
So, let us summarize the advantages of link building.
Create your brand's image.
Establish a connection
Provide referral traffic and leads
#What-Are-Link-Building-And-Link-EarningWhat Are Link Building And Link Earning?
Before beginning the link-building process, it is necessary to understand the link-earning strategies. And you'll need something valuable to do this.
You establish connections to specialized resources, such as a blog, a tool, a research study, a graphic, or a post. Occasionally, all of these elements already exist on your website, but in other instances, you must generate these resources to establish connections.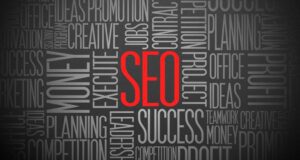 This implies you are now prepared to earn the links. It is not simple to get connections to websites of little or no worth. However, link building becomes a lot easier when you have something valuable and shareable. As a result, high-quality content is critical to the link development approach.
SEO involves a collaborative effort on both optimizers and owners, which includes link development. It is critical to continue writing honest and unique material that is also useful and relevant.
When life is difficult, and the stakes are great, connection building counts and assists you. So, get the ball moving on the good connection building without further ado.
Who Are We?
We are one of the best SEO agencies in Canada (Ottawa, Vancouver, and Toronto), assisting businesses and non-profit organizations with their digital building initiatives. We have a team of SEO specialists with years of experience who can evaluate the Google algorithm and modify the rules to design tactics that benefit you and your company.
Consistent efforts are required to get results, which our specialists perform with persistence. We shall analyze our operations and, if necessary, adjust our plan. We will provide you with weekly updates that keep you informed about current events.
Contact us whether you are a start-up or have been in the company for a while; we will ensure that your website stands out from the crowd.