Almost everyone will agree that a website is a window into a business, giving customers a chance to see what you have to offer and encouraging them to learn more.
Websites are put together with the idea that people will find out about the goods and services on offer. A business owner should be clear about what makes his or her products or services stand out – and why people should choose them. Potential customers will be drawn in by HD images and a professional presentation of the product's features. This helps make the product or service as appealing and easily understood as possible.
Aside from this, an audience is drawn in by elegant design and professional content. Here are 5 of the top reasons people should think about reliable web development services:
Communicates Directly With Your Audience
It is important to design and build a website that lets you connect with customers (and potential customers). You can make valuable content that's related to your business. Later, you might want to post the content, promote it on social media, and respond to customer comments and feedback.
Turns a Brand Into Business
Add beautiful layouts which match your products or services to your website, in order to make it look better. Put features on your website that will help you communicate with customers. They are the ones who will make your business a brand people know. Take all reviews positively and think about how to use them. A good user experience is a must, so you shouldn't ignore it.
Enhances Connectivity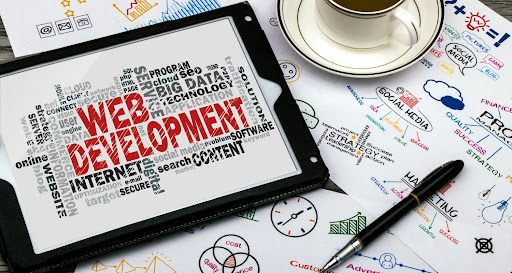 A website can help you reach a large number of people all over the world. Planning to make a website with a responsive design helps it work on various devices such as desktops, laptops, smartphones and tablets. These will eventually lead to more traffic from search engines.
Proves Your Reliability
When you have a website for your business, you can show how credible it is simply and straightforwardly. A professional presentation says a lot about your business. You can show your skills, specialization, experience and expertise all in one place if you want. These details help you gain your customers' trust and serve as a point of reference for what they are interested in.
Reduces Promotion Expenditures
Every company spends much on advertising its products or services through TV, newspapers and other forms of mass media. When the same thing is done with the help of a professionally made website, it has a big effect on the customers. Your customers are always in touch with you and can always ask for help if they have a problem.
Without a website, making a name for yourself is difficult. So it's good to make your life easier. Start making a website, work with a professional team like Mediaforce, and start seeing the benefits of your hard work.
Choose Mediaforce Web Development Services
Mediaforce Digital Marketing Agency helps turn your ideas into visually beautiful creatives that attract and engage your target audience, increasing your conversion rate.
Invest in the success of your website with Mediaforce
When people arrive at your website through search engine optimization and paid advertisements, web design keeps them there. We include SEO in every website we create. These two essential digital marketing factors work together to provide a strong foundation for the growth and success of your online business.
Our web development services are focused on generating solutions that have a significant profitable effect on your business. Call us at (613) 729-0500 or visit mediaforce.ca today.