Table of Contents
Running a small company may be tremendously gratifying, but it also comes with its share of difficulties.
Each day, small company owners and employees wear multiple hats, from checking finances to managing workers and providing customer service. Maintaining a nice website shouldn't take up too much time.
Your website should be enjoyable, showcase your greatest work, and help you develop your company. It's important to be efficient in every step to keep it fun and productive.
You may save time by doing a few basic things while managing and maintaining your website. Many jobs may be automated or outsourced, including content planning and technological labour.
These time-saving website techniques can help you improve your website and process, resulting in more overall enjoyment! We hope these are useful.
Work with Professional Developers
The internet is dynamic. We have tools to keep up with the newest trends in web design and user experience.
New SEO, UX design, hosting, and security advances might promote your company's success. The most time-saving website maintenance and development recommendation is delegation. To save time, consider hiring an agency to handle your website's technical tasks daily, weekly, and monthly basis.
Delegating work to a third party saves your business money and time. It also supplies you with a team of specialists with the skills you lack.
An agency can fully manage your site's:
Speed testing
Security
Themes
Backups
Plugins
Hosting
You won't have to worry about technical issues with your website's performance. Your site will be maintained safe and up to date. Delegation may also enhance your productivity by allowing you to concentrate on what you do best.
Use Automation Tools
Automation software is a time-saving solution for enterprises. We are fortunate to live in an age of amazing automation systems that make our lives easier!
The time saved by this program may be used for more critical and sophisticated activities.
Automation technologies may aid a firm in a variety of ways, including:
Automating your marketing efforts
Creating media ideas at scale
Monitoring metrics and analytics
Generating ideas for content
Eliminating repetitive website and marketing tasks
These tools are designed to help your overall efficiency and productivity.
Here are five time-saving SEO automation tools:
RankBuddy gives you the most important SEO data about your site. The data includes keyword rankings, backlinks, and social shares. It may also help you build an outreach list of influencers interested in your content.
SEMRush is a tool that analyzes keyword ranks, organic traffic, and backlinks to provide you with a comprehensive picture of your site's search engine position. It has a powerful competitor and subject research tools.
SE Ranking tracks your keyword ranks on Google, Bing, and Yahoo for free. It's simple to use and offers several features to aid your SEO strategy:
Position on Google, Bing, and Yahoo for a tracked term
A ranking history that shows the success of your SEO effort
At any moment, the total number of searches for a term
An estimate of a keyword's monthly traffic.
Screaming Frog is a popular SEO tool that searches links and reports your website's underlying problems. It includes URL parameters, crawled pages, crawl type selection, and keyword-rich site map creation.
Yoast SEO  is the most popular WordPress SEO plugin. It helps you optimize your content by adding meta tags and social media meta descriptions. It can automate sitemaps, schema markup, and redirects.
Work with an SEO Consultant
Keep up with current SEO methods to build your company. The time it takes to understand and utilize SEO automation solutions may be prohibitive for company owners, even with the tools themselves.
You may outsource your website's SEO rather than spending time reading articles and attending online courses.
Work with an SEO consultant or agency to remain on top of the current SEO trends. Create and execute SEO tactics and report and advise on how to increase your site's rating.
Experts will regularly evaluate your site, alerting you to changes in search ranks, SERP position, and search engine visitor flow.
Remember that SEO audits may be utilized to prepare for the future. These audits might assist you in understanding your website's digital performance. They alert you to any technical issues that might harm your rankings and traffic.
Delegating the changes necessary after such audits show flaws or opportunities may save time. That means you won't need to buy costly SEO software or spend hours learning how to utilize it to repair your website's faults.
Create and Stick to a Content Strategy
To keep your website profitable, you need to concentrate on generating great content and avoid making typical content marketing mistakes.
Most company websites attempt to generate leads and increase revenue. Your objective should be to write intriguing articles on themes that interest your audience, attracting visitors who will convert.
A content strategy is also essential for company owners since it helps them create fresh material to boost search ranks, generate traffic, and convert. Thus, fewer hours are spent thinking out what material to write.
Your strategy may incorporate more time-saving content-creation methods. Two examples are:
User-generated content: a kind of content developed and shared by your consumers. It will help you develop more engaging articles since the material comes straight from your target audience members.
Guest posts: externally written articles that are related to your site. They may save you time by generating material for you.
Eliminate Potential Problems Before They Happen
Your website's user experience (UX) should be engaging, easy, and entertaining. This will increase sales.
Poor UX may cost you, prospective consumers, by forcing them to abandon your site before they have a chance to appreciate what you have to offer. This pushes you to spend additional time correcting weak or broken site components.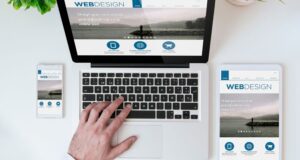 The most crucial thing is to do extensive user research and design your website's user experience for your users. You want to make sure the user gets to their destination as quickly as possible.
Consider employing these three UX practices for a great website:
Professional web design: A website should be appealing to the eye and functional across all devices and browsers. A skilled UX designer will be able to advise on what is ideal for your audience, whether it is a basic or opulent website. That's an amazing user experience.
Fast loading speeds result in a more efficient website and a better user experience.
Current content: Regularly update your website's pages, postings, and integrations.