As the leading digital marketing agency in Ottawa, we here at Mediaforce would like to share some insider tips for guest blogging that will greatly help your business.
What Is Guest Blogging?
"Guest blogging" is all about posting blogs on other websites to grow your business, building an audience, keeping high-quality links, and getting as much traffic as possible to your website.
It offers a wide range of benefits including:
Boosting brand recognition
Boosting website traffic by showcasing your knowledge in a certain area
If you build good backlinks from related sites, your search engine ranking will go up. Any business needs to find websites which might be interested in guest blogging. They must figure out who visits the sites and then produce relevant blogs. This will give that audience more value and know-how.
Secrets to Effective Guest Blogging
Go for premium guest post opportunities
There cannot be equal opportunities everywhere; likewise, not all guest blogging sites are the same. Several variables determine their ranking, and some will have higher rankings based on audience size or hosting capacity. The audience's reaction to your goods may also be a consideration.
Guest blogging is basically a relationship in which you trade the value of your material for visibility to a quality audience. A startup may want to take advantage of all available guest blogging opportunities (but brands should be informed). They must observe the potential mates they are selecting. You can establish a list of desired blogs for posting. Also, you should assess the material to ensure its appropriateness; start with the site's theme and your blog. Choose the most relevant themes for your company and keep that tone for your audience.
You may also consider applying analytical tools to comprehend the amount and origin of a website's traffic. Check the frequency of their postings and the participation of people in the Comments area. Review the SEO components of the page to guarantee its reputation as your site.
Perform guest blogging outreach
Every top guest blogging service is saturated with thousands of individuals willing to offer material at any given moment. This is why your sales pitch demands a certain amount of time to compose.
However, before writing or sending emails, you should attempt to connect with the blogger's circle. Take the time to follow and examine a few social profiles, strive to join as many social groups as possible, etc., without seeming odd or too eager.
You may tailor your communications by using your expertise and your audience. This clarifies your goal for them and identifies who you're writing to. Include a few credentials to demonstrate your credibility and the value your material will provide to both parties (such as your promotion of the blog). Lastly, if you don't get a response, send at least one confirmation email in case the first message goes undetected.
Follow standard post-publication promotion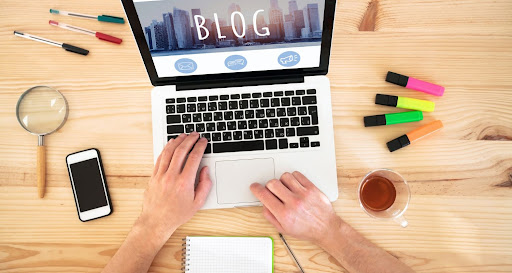 After a blog has been published, the work is not complete. This content should be marketed similarly to any other material on your website. It should be produced on social media accounts to guarantee your audience sees this high-quality information and reinforces your authority. In addition, for guest articles, you should monitor the comments on the guest site and answer them as you would on your accounts.
Send "Thank You" emails
Take the time to express gratitude to each blog which permits you to upload material. Developing a connection for future mutual benefit should be the objective.
Choose Mediaforce Digital Marketing Agency
Choosing a business partner that understands your company and is invested in its success is critical. Mediaforce has been one of Canada's top digital marketing firms since 1996. We've been cultivating long-term connections with our clients for almost two decades. Growing your business is made possible by laying solid foundations and delivering consistent outcomes.
Learn more about how to get published on the top blogs in your niche – and what it takes to be a successful guest blogger. Visit Mediaforce online or contact us now at (613) 729-0500.