Advanced Analytics Consulting Ottawa | Mediaforce
What Is The Meaning Of Advanced Analytics?
The autonomous or semi-autonomous study of data or material using complex methods and tools, often beyond those of standard business intelligence (BI), to find deeper insights, make predictions, or produce recommendations is referred to as advanced analytics.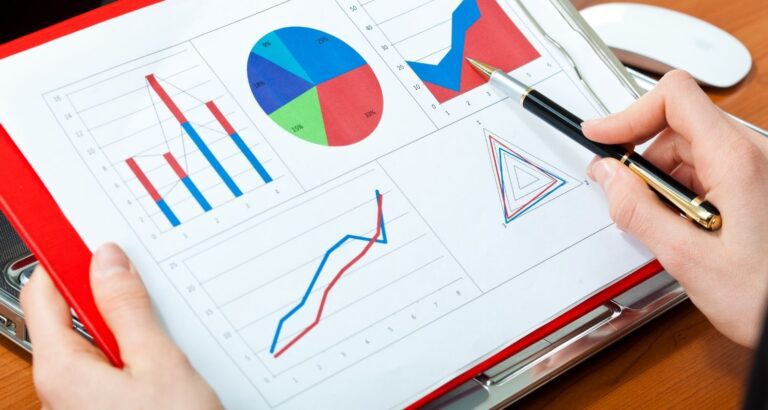 What Does An Advanced Analytics Consultant Do?
The goal of an Analytics Consultant is to locate and examine data and communicate the results and conclusions in a manner that makes it apparent which course of action would benefit the organization the most.
Analytics Consulting Services
We can assist you in implementing analytics across your company in order to develop, support, and improve your business performance by using the most sophisticated tracking and measurement technologies. The ultimate benefit is found in thoroughly integrating analytics into business processes at the point where choices are made — by humans.
What Mediaforce Can Do For You
Companies don't have analytics issues; they have business issues that analytics can help with. Mediaforce's goal is to assist clients in becoming intelligent, information-driven businesses, where fact-based decision-making is entrenched into everyday operations from the boardroom to the front line, resulting in improved processes and results.
Mediaforce explains how insights can inspire confident, fact-based choices by demystifying the language of analytics. We assist you in developing the structures and procedures that transform data into a strategic asset, aligning data gathering and analytics within important organizational streams. We also assist you in identifying hidden performance drivers in both conventional and nontraditional data areas, including operations, customer experience, talent and HR, marketing, and more.
We use artificial intelligence (AI), automation, and predictive capabilities to simplify procedures and navigate the future. We provide you with big-picture insights and new ways of thinking that will enable you to take decisive action in solving problems, grabbing opportunities, and inspiring inventive development.
Analytics can help you to:
Monitor performance management

Anticipate financial risks

Reduce the costs of finance

Align people capabilities

Speed up financial systems
Manage your risks to secure future success
While analytics has provided significant advantages to both organizations and consumers, it has also introduced new concerns. Whether the data collection is large or small, there is a need to safeguard sensitive data, preserve private information, and maintain data quality. However, the unique characteristics of big data generate new forms of risks, necessitating a thorough plan that enables a corporation to use analytics while avoiding the dangers.
Analytics can help you to:
Improve risk and internal audit procedures, allowing the company to provide even better goods and services.

Allow the risk and internal audit units to deliver company insights and serve as strategic advisors while lowering expenses.

Simplify regulatory procedures while increasing quality.

Identify the next danger
Unlock the value of your customers
Because of technological advancements, consumers are smarter, more aware, and more demanding than ever before. They are skilled at sifting information and moving seamlessly across channels, and they want value and quality in exchange for their money, as well as customized offers that are tailored to their specific requirements. Businesses confront fierce competition in every industry. Machine-learning algorithms can unearth hidden insights about customer behavioural patterns by analyzing sales data at the customer level and integrating it with competitor information and market events. This allows you to reposition, restructure, and better focus your efforts on profitability and growth.
Analytics can help you to:
Attract and retain the right customers

Optimize your channel mix

Unlock the full value of existing customers
Create value in human resources
The use of sophisticated modelling and reporting tools can assist you in making efficient, data-driven choices on human resource allocation and forecasting future service demand. Analytics enables you to improve resource allocation and better understand your staff, assisting you in attaining greater performance while decreasing expenses.
Analytics can help you to:
Optimize resource allocation

Gain employee insight
Create an agile and responsive supply chain
Traditional supply chain models are transforming, necessitating the use of sophisticated, linked technologies to drive optimum performance, allow improved operational decision-making, monitor risks, forecast disruptions, and assist speedy recovery as part of an entire supply chain strategy. This necessitates a rise in the use of sophisticated technologies based on analytics and visualization to enhance operational efficiency throughout their end-to-end value chain and fulfill client demand.
Analytics can help you to:
Achieve operational excellence

Reduce costs

Optimize productivity
LET'S BOOK A SHORT CASUAL CONVERSATION TO SEE IF WE'RE A GOOD FIT.
We can create a strategic plan to get you where you want to be.
We take privacy seriously
At Mediaforce, we respect your privacy and value our relationship with you. Your personal information will be protected, will never be sold. Our goal is to enhance your product and service experience with us.