Table of Contents
Whether you are just getting started with your company or ramping it up via SEO efforts, you need keywords. If you speak with an SEO specialist, they will initially advise you on keyword research for your firm. However, many of you unfamiliar with SEO are probably asking what a keyword is.
Keywords are the precise terms your consumers use to find the items or services you provide.
If you're selling metal roofing online, how can you be certain your buyer will find your website? Your SEO specialist will research relevant keywords such as finest metal roofing or best residential metal roofing. These are the search terms that consumers will enter into Google.
It is critical to choose precise keywords that will target certain purchasers and will assist Google in ranking your website appropriately.
Your Search Engine Optimizer will thoroughly analyze your company and then identify the most appropriate keywords for use in SEO tactics.
Simply said, SEO games are won when they are played prudently and deftly.
How The SEO Expert Chooses The Right Keywords?
Here are some of the tips to find these words.
Get Into Your Customer's Boots
Consider how your consumers might do a Google search for your goods and services. Assume that your consumers are looking for home supplies. Therefore, consider what people will enter into Google to get home items. Anticipating what they'd type becomes a source of keywords for you. These keywords are included in the content and assist you in developing an effective SEO strategy. Additionally, you might seek help from others to get suitable keywords.
Make A Critical Assessment Of The Competition
Consult an SEO agency to help you create a list of competition in your niche. After compiling the list, you'll have a good sense of the terms that your rivals are using. Additionally, you may discover the keywords by reading through their website's content. In this manner, you'll be able to identify any topics that you could be overlooking, as well as broaden your keyword suggestions.
Find The Long Tail Keywords
Long-tail keywords have been fairly popular in recent years, as they may readily capture the attention of not just Google but also searchers. These are the three or four keywords or phrases you employ throughout the article to frame the title. While these long-tail keywords have a lower search volume, they are highly appealing and generate more visitors.
Consider long-tail keywords that pertain to your business's goods or services. Additionally, they are less competitive. As a result, you can expect to get the highest ranking possible by combining it with an effective SEO plan.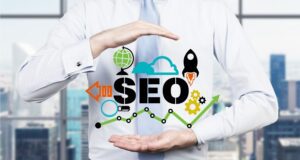 Use Apt Keyword Research Tools
Your SEO specialist will do keyword research using the most appropriate technology to ensure you get the greatest results. For instance, you may use a high-volume Google Ads keyword tool to search for keywords relevant to your specified sector and geographic location. You can gather enough data to determine the optimal keyword density for greater outcomes with the correct tools. It is strongly recommended that you create a list of relevant SEO keywords that are helpful and help you establish trust.
Where To Use Keywords In Content?
Once you've chosen the appropriate keywords, you may include them throughout your article.
Include the following keywords:
Page Title – This includes both the article or other content's title and the SEO title, which may be somewhat different. The title serves as an entry point for Google to determine the content's relevancy and clickability.
Meta Descriptions – Attempt to include keywords in the first 160 characters of your article; this is an excellent opportunity to include your keywords as well. The meta description provides information that appears behind the clicked link and assists users in making an informed selection.
Social media updates – If you share your work on social media, this will be included in the headline as well. However, you may aid users in modifying and filtering their searches by including the # hashtag, which is itself a term.
Keywords are as critical to SEO as excellent soil is to a plant. If you use the correct soil, you will have robust, vibrant plants. Similarly, appropriate keywords will continue to improve your website's rating in Google.
Who Are We?
We build and design appealing digital experiences that guide your website visitors instinctively toward conversion. You would notice your website in a favourable position and witness an increase in visitor traffic. We will design the approach so that you begin receiving visitors from the targeted geographic region.
You can expect a high level of expertise and service at an affordable price with us. We can customize a solution to your specific requirements and budget. If you are unsure, our professional will assist you in selecting the best plan for you.
With our top SEO services, you may achieve success online.
At MediaForce, we provide the highest quality services at unbeatable prices. Therefore, if you want to thrive in business, call us at 613-729-0500 today. Additionally, we recommend that you look at our SEO services.