Table of Contents
Many businesses have been hit hard by the coronavirus pandemic because of the way it has spread.
It's been hard to predict how the pandemic will affect everyone, from employees to customers to internal working practices. But one thing has become clear: digital marketing is your best friend to help your business get through it.
We're not talking about paid search campaigns, link building, email marketing, social media, SEO, or anything complicated. We're just talking about marketing in the sense of simple things.
These marketing areas are all very good. There are many more simple ways to make your website more marketable that won't hurt your credit score by overspending.
What? Can you get more customers to your site without spending more money? That's what we're here to talk about.
It can help your business grow if you make your website more marketable. We'll go over some of the fastest and easiest ways to do this.
Add Internal Links
As long as the pages on your website aren't linked to each other, you could be missing out on a lot of traffic.
This is because search engines love links so much. They help search engines figure out what your content is about and why it's important, how well your website is organized and how well it works.
So, search giants like Google can better figure out the structure of your website, allowing you to give your most important pages more link value than less important ones.
To improve your site's SEO, you should add internal links to pages. This will help your site rise in the rankings and lead to more sales.
Update Your GMB Profile
The way you make people feel is important. Even your website has the same thing going for it!
Put yourself in their shoes. Suppose you were looking for your business. What would make you want to work with it?
In the end, the best way to get more customers is to build trust. The more professional and reliable you appear, the more likely someone will click through from the search results to your site. That's when your company's Google My Business (GMB) profile is very important.
Google looks at your GMB profile, especially for businesses in your area, to see how your website should be ranked. You must make sure you've claimed it, branded it, and made it better for people to use.
Your reviews must be positive, well-detailed, and relevant. Make sure you take the time to respond to all reviews, good or bad!
Your contact information should be easy to find, as well as the photos you share should be on-brand and of good quality, so make sure you do these things.
You can add a business description to your GMB account. This should explain what your business does and include a call to action for customers to follow (this is a great place to utilize your target keywords)
It starts with the first person they see when searching for your business on Google.
Consider Colour
There is a lot to be said for psychology regarding whether or not someone converts on your site.
In a study from 2014, researchers found that using the colour red made a big difference in the chances that someone would buy something. 
Why not take advantage of this?
Changing the colour of your CTA buttons, whether 'contact us, 'buy now, or 'add to cart, ' may significantly impact your conversion rate. Study marketing colour psychology and learn about logo colour choices!
Add A Pop-Up
While many people dislike pop-ups, they may be a beneficial tool for keeping consumers engaged. Pop-ups may enhance conversion rates by 9.38 percent when used properly.
Easy to create, these pop-ups may include deals, freebies, and newsletter sign-up choices. A pop-up might be appreciated if you're delivering something current and intriguing, like a discount coupon.
Plus, most pop-up programs let you set their duration on the website. Anything above 30 seconds tends to irritate and anger customers.
You must avoid producing what Google calls an 'intrusive interstitial.' And it shouldn't utilize guilt-tripping rhetoric to lure a click.
Make sure your principal web pages have cookies, so your pop-up only shows once per person. This reduces annoyance and makes your pop-up more beneficial to your website's engagement.
A/B Test Your Headlines
The headlines and subheadings you use in your content may significantly impact both the number of customers and conversions you get.
Over 80% of people scan headlines, while just 20% read the remainder of the text. Your clients will rapidly lose interest unless your headlines are entertaining and relevant to the page.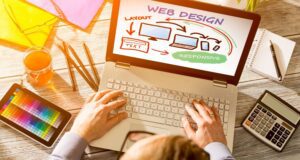 To properly A/B test headlines, experiment with length, tone, statistics, and figures, then use your results to enhance current and future website content. So you can tweak your content to attract more consumers.
Final Thoughts
Standing out online is easier said than done, but applying marketing research may help you improve and entice your website.
The Colour of CTA buttons, quality, structure and style of written content are just a few basic methods to make your website more effective.
While these modifications may look simple in theory, they may significantly impact both the number of visitors that visit your site and the number of conversions.