Table of Contents:
What is the concept of digital marketing?
In its most basic form, digital marketing refers to any online marketing actions or properties. For example, email marketing, pay-per-click advertising, social media marketing, and even blogging are all forms of digital marketing that help consumers discover your company and buy from it.
Here are some of the most common digital marketing assets and strategies businesses use to reach people online.
Assets in Digital Marketing
A digital marketing asset can be almost anything. It needs to be an online marketing tool. However, many people are unaware of the wealth of digital marketing resources available to them. Here are a couple of examples:
Your website
Branded assets (logos, icons, acronyms, etc.)
Video content (video ads, product demos, etc.)
Images (infographics, product shots, company photos, etc.)
Written content (blog posts, eBooks, product descriptions, testimonials, etc.)
Online products or tools (SaaS, calculators, interactive content, etc.)
Reviews
Social media pages
As you would expect, this list scratches the surface. The majority of digital marketing assets will fall into one of these categories. Still, as clever marketers continue to develop new ways to reach consumers online, the list will continue to expand!

Strategies for Digital Marketing
While the list of digital marketing approaches is constantly evolving, the following are some of the most prevalent techniques used by the majority of businesses:
Pay Per Click Advertising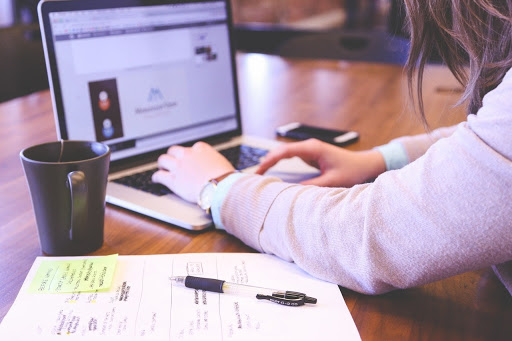 PPC advertising is a broad phrase for any digital marketing in which you pay for each person who clicks on your ad. Facebook Ads are another type of PPC advertisement known as "paid social media advertising." Google AdWords, for example, is a type of PPC marketing known as "paid search advertising."
Paid Search Advertising
Text adverts can be placed on the Search Engine Results Pages of Google, Bing, and Yahoo (SERPs). Paid search advertising is one of the most successful methods to reach out to individuals who explicitly seek a comparable product or service to yours.
Search Engine Optimization (SEO)
You may use search engine optimization (SEO) to rank pages or blog posts on your website organically if you don't want to pay to be in the SERPs. Of course, you are not required to pay for every click, but ranking a page usually takes a long time and a lot of effort.
Paid Social Media Advertising
Most social networking networks, including Facebook, Instagram, Twitter, LinkedIn, Pinterest, and Snapchat, allow you to run adverts. Paid social media advertising is an excellent approach to reaching out to unfamiliar individuals with your business, product, or service.
Social Media Marketing
Like SEO, social media marketing is a free and natural approach to promote your business on social media sites like Facebook and Twitter. Like SEO, organic social media promotion requires a lot more time and work up front, but it can pay off in the long term.
Conversion rate optimization(CRO)
The art and science of optimizing your online user experience are conversion rate optimization (CRO). Organizations most commonly use CRO to increase conversions (leads, conversations, calls, sales, and so on) from their existing website traffic.
Content Marketing
Content marketing is another broad digital marketing term. Content marketing refers to any digital marketing activity that leverages content assets (blog posts, eBooks, videos, infographics, and so on) to build brand awareness or produce clicks, leads, or sales.
Native Advertising
Have you ever concluded an article and seen a list of suggested readings? That is the essence of native advertising. Most native advertising falls under the heading of content marketing because it relies on content to get clicks. Because native advertising is often mixed in with non-paid content suggestions, it might be challenging to spot, but that's the goal.
Email Marketing
Email marketing is the oldest and most effective kind of web marketing. Most digital marketers use email marketing for advertising special deals, highlight content (often as part of content marketing) or promote an event.'
Affiliate Marketing
Affiliate marketing entails paying someone else (an individual or a firm) to promote your products and services on their website.
There are various ways to sell your business online, which is why many businesses either engage a digital marketing firm to manage their campaigns or hire an in-house marketing team and marketing automation technologies to handle their marketing demands.
What are the benefits of digital marketing services for businesses?
Businesses face numerous challenges, including the daily competition, which necessitates creative and efficient strategies to differentiate themselves from the competition, highlighting how digital marketing services help deal with and overcome these challenges.
More than 79 percent of consumers nowadays conduct their product or service research and purchase online through various marketing and sale channels, such as websites, e-commerce stores, and social media. Digital marketing services or online marketing services are personalized tailored marketing strategies to respond to the transformation of customer behaviour. More than 79 percent of consumers nowadays conduct their product or service research and purchase online through various marketing and selling channels online, such as websites, e-commerce stores, and social media channels.