Table of Contents
Is it time to update your website?
An obsolete website can lose consumers because it lacks a professional logo, is difficult for users to navigate, or requires the user to click too many times to locate the product or service they need. Is your website bringing in new customers? For your website to be successful, details should be readily accessible to your clients, and product displays should be appealing. How would you go about doing this? Your business should use digital marketing services and different marketing strategies to make your website attractive, user-friendly, and profitable.
Digital Marketing Services
Agencies that specialize in digital marketing services can help your business draw more visitors to your website by assisting it with search engine optimization (SEO) and pay-per-click (PPC). When used correctly, both marketing services will drive significant growth for the business. SEO and PPC strategies have a track record of rising access to your website while remaining within your company's budget. These powerful targeting strategies are used most often by online companies today.
Every day, users use search engines all the time. Potential consumers are using the internet to browse for a product or service they want to buy. Using SEO; digital marketing services will make the company's website appear on the first page of search engine results. The businesses that will draw the most consumers will be found at the top of the list.
If a buyer is searching for low-cost computers to take with their child to kindergarten, they will search engine result pages with the most deals or facts shown first. Because of the time required, it is uncommon for a customer to browse through pages on a search engine. Your company would be the one they choose to place their order with if you use digital marketing services.
What is Involved?
It's critical to think about how you're going to market your business. Time is essential to the customer searching for the right quality at the best price as soon as possible. Digital advertisement platforms will help you score high in search engine results. They will also advise you about selling your brand in the most technologically advanced ways on your website. Digital marketing agencies can demonstrate to your company how they can gain extra visibility on your website by showing ad banners on the product pages of other related businesses. Essentially, you are exposing the brand to new potential clients. Thus you will see improvements in your visitor numbers and bottom line.
Taking the time to investigate digital marketing services can be the right choice for your money if your company wishes to continue doing business effectively. For a few extra bucks, you will see your client base and money more than doubling in a short time. Why not investigate digital marketing services to see how your business would profit from their experience.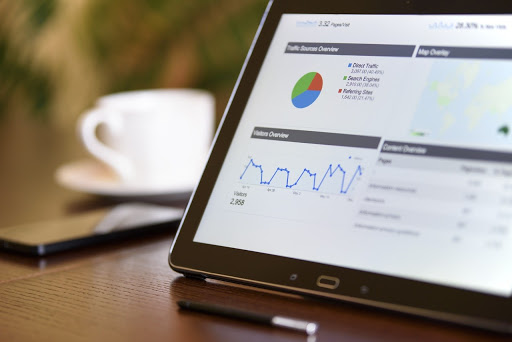 How Do Digital Marketing Services Benefit Your Business?
In today's modern age, having an online presence is essential, regardless of the existence or scale of your business. Companies that do not keep up with the times are likely to lose many potential customers to their competitors.
What is a Digital Marketing Agency?
A digital marketing agency is a business or organization that offers specialist services in online marketing. The agency is in charge of developing online marketing strategies by using the needs of your niche industry. It analyzes and determines the platforms needed to promote your company and brand. It then describes the marketing approach that will assist you in achieving your success and development goals.
Here are some ways a digital marketing agency can help your business:
Plan the Online Marketing Strategy: With so many social media channels available, it can be challenging to track which channel is doing the best. An agency's internet marketing capabilities include developing a policy to assist the company in determining the best social media platform for promotion and ad campaigns. The agency also determines how to customize the website for search engines so that it ranks well.
Cost-Effective Solution: When opposed to other conventional forms of marketing, digital marketing services offered by an agency are much more cost-effective for business owners. Customers will also use the website to learn more about the goods and services provided by different businesses rather than being brainwashed into purchasing. Digital marketing assists company owners in optimizing their website so that it scores high and attracts attention. They also use social media to increase consumer satisfaction and brand awareness.
Allow for more time for core activities: Business owners also have to devote a significant amount of time to monitoring their marketing efforts, neglecting essential business practices in the process. A digital marketing agency can assist by creating new leads for your business, which can then turn into actual customers. This is a real challenge that, once completed, frees up the resources to focus on core business tasks.
Track the Success: An agency's digital marketing services include monitoring marketing strategies to assess their feasibility. They gather statistics on the number of users who view the website, the length of time they spend on the website, and whether they are converted to actual clients—the information aids in identifying the efficacy of promotional campaigns and the fields that need improvement.
Choose Mediaforce Digital Marketing Services
Digital marketing services are growing in popularity. Learn more about how they can help your business grow. Our digital marketing service specialists will be happy to answer any questions you may have regarding our services at 613-729-0500.