We often hear accusations of fraud, scams, and digital marketing services that provide no value to their customers' companies. The importance of distinguishing excellent agencies from terrible agencies in a world where corporations spend millions of dollars on digital marketing campaigns every year cannot be overstated.
Digital marketing has become one of the most successful lead generation techniques, branding, and acquiring a larger consumer base by combining different online marketing approaches with other types of media and strategies. It may be classified into internet marketing, mobile marketing, and offline marketing.
It is self-evident that having a digital marketing agency is critical for every sort of organization. Any company's nature is to devote all of its attention to its industry and then to its principal goals. Other tasks, such as digital marketing, must be delegated to outside companies as a result.
For example, a clothing firm will focus most of its workers on producing and selling clothing. That company's industry is garments, not marketing or advertising. Even if it produces its marketing campaigns, a marketing firm that primarily generates marketing campaigns is more likely to do better than its marketing department.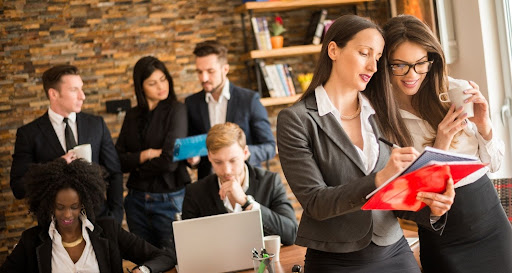 In a world when almost everyone has a cell phone, a television, access to the internet, and other electronic media, the necessity to digitize one's marketing efforts is no longer a topic of discussion. Because, above all else, there's a basic truth: internet marketing works, and it is both less expensive and more successful than conventional tactics.
So how does one find the right digital marketing agency to work with?
Choosing the proper agency may be difficult, particularly with new businesses popping up on a daily basis. And while these businesses provide a wide range of services, they are not all the same. Let's look at the numerous factors that will assist you in selecting the ideal digital agency for your company:
Services Offered
When searching for digital marketing organizations to work with, the first thing you should check for is the kind and diversity of services they provide. A competent agency should be able to provide a wide range of services under one roof. This will save you the time and effort of looking for a different firm for a certain service since you can simply outsource all of your digital marketing demands to one company.
A full serviced agency typically offers:
Web design and development
Mobile marketing
Search engine optimization and marketing
Social media marketing
Email marketing
Online reputation management
Online advertisement
Portfolio And Testimonials
A smart digital marketing firm will always have a portfolio of customers that have achieved demonstrable results. This portfolio is freely accessible on their website. A portfolio page with a large number of clients is more reliable than one with a small number.
Testimonials are another factor to consider when selecting a digital firm for your company. Good agencies will have testimonials and comments from former clients. The more endorsements you have, the better.
Online Presence And Reputation
It's only natural for digital marketing businesses to have a noticeable online presence. The existence and activity on social media is a strong indicator of its reputation. Is there a Facebook page for it, and if so, how many Likes does it have? What is the size of its Twitter following?
A simple Google search using the firm's name as the search phrase can turn up a wealth of information on the company, including reviews and comments on review sites if any exist. A search query that yields few results may not be the right firm to entrust your marketing task.
Support
Any reputable business should offer exceptional customer service. Try contacting the digital marketing firm you're looking at through their website or if they have one, their live chat application. How long do you think it will take them to respond? Call them and have a conversation with them. Find out how well-informed their customer service crew is. Because this is a firm to whom you will be giving a large sum of money, it is important to know if they are worth investing in and whether they will be there for you if you have any issues.
The decision to hire a digital marketing firm for your organization should not be made carelessly. They have a direct impact on the success or failure of your company. Furthermore, if you've identified a reputable agency whose efforts have resulted in increased revenues, you'll want to have a long-term connection with that agency.