Top Digital Marketing
For Physical Therapy Clinics
BOOST YOUR GROWTH WITH MEDIAFORCE DIGITAL MARKETING
Our goal is to alleviate the burden associated with doing the nitty-gritty elements of digital marketing. This allows you to dedicate your time and energy to what you do best: assisting ill or injured patients on their path to full mobility and wellbeing.

Marketing Consultants That Physiotherapists Can Trust
ATTRACT AND ENGAGE NEW PATIENTS FOR YOUR PHYSICAL THERAPY PRACTICES
As a competent marketing consultant and growth partner for physiotherapists, we will collaborate with you throughout the process, from developing marketing objectives and implementing strategies to measuring and reporting campaign results.
We use Paid Media, Social Media and SEO to reach them when it counts!
Search Engine Marketing
Understand what role branded and generic searches play in your user's journey; strategize how to reach them in their "I need to…" moments.
Social Media Marketing
Understand which social is for what, and for when… Maximize your exposure, across platforms, by understanding the Social ecosystem.
Display Marketing
Be relevant to your audience… Know where and when to expose your brand during the cross-platform, omni-channel user-journey.
Mediaforce Specializes in the Marketing of Physical Therapy Services
Web developers, SEO professionals, content authors, and graphic designers make up our powerful team of physiotherapist marketing consultants. We each have years of experience in our specialties and have worked in a variety of physical therapy clinics across Canada.
SPEAK TO OUR STRATEGIST
What Our Clients Are Saying
Kanata Orthopaedic Physiotherapy Clinic works with Mediaforce
Stay ahead of technology and trends.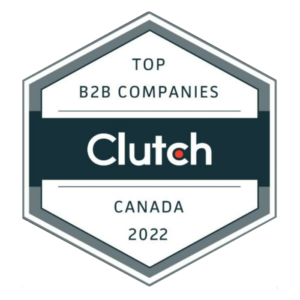 Let's Work Together in Growing Your Clinic
We recognize that every practice is unique, so we'll take the time to get to know you, your needs, and your objectives. Then we'll devise a unique strategy for you, which we'll work with you to put into action and expand your practice.
We can help your physical therapy business aid more clients and make more revenue, whether you're a full-service medical institution or a one-person private clinic. Request a free quote or call us at 613-729-0500 today to get started!
© 2021 Mediaforce Digital Marketing Agency. All Rights Reserved. MEDIAFORCE™ is a registered trademark. All other marks are the property of their respective owners. | Privacy Policy