https://www.youtube.com/watch?v=y58vtYEpAxU
Growing a business can be
Difficult
While there are many paths to marketing success, certain core principles remain constant in any successful business advertising or growth strategy. The most important of these is building positive relationships with customers, partners, and employees alike. It's also important to focus on creating a long-term vision that both aligns with short-term goals and fosters innovative solutions. To ensure sustainability, businesses must prioritize and continuously adapt to market trends. With MEDIAFORCE providing the right kind of marketing planning, platform and effort, businesses can achieve sustainable growth over time.
We have over 25 years experience in growing businesses like yours. Over the last 2 decades we have grown using the very techniques, strategies and channels used to ensure our clients can rest easy, knowing that we've got this for them.
Take the guesswork out of growing your business.
The outcome:
The Ottawa Facial Surgery and Cosmetic Centre was able to drive up conversions both online and offline.
CHECK OUT OUR CASE STUDIES
A TRUSTED DIGITAL MARKETING AGENCY SINCE 1996
We partner with businesses in a variety of industries.
Below are just a few of the companies & brands we work with.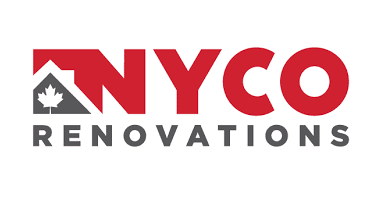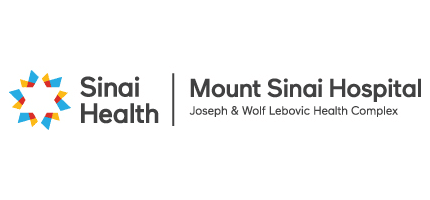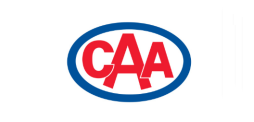 SEO ANALYSIS TOOL
How Does Your Site Score ?
https://jitendrasolanki.net/

Before we generate a detailed report, please take a few seconds to fill out the required
information listed below. Thank you!
Please provide a unique email address.
Your Report Generated Successfully! Thank You!
We partner with businesses in a variety of industries around the world.
What Our Clients Are
Saying
Don't take our word for it. Read some of our reviews below.
FAQ's
Questions? We have answers…
A digital marketing agency is a company that provides strategic and creative services to help businesses promote their products or services online. These agencies use various digital channels such as social media, email marketing, search engine optimization (SEO), pay-per-click advertising (PPC), and analytics to enhance the visibility of a brand.
Digital marketing agencies provide valuable insights through analytics to help clients make data-driven decisions.
Digital marketing agencies offer many benefits for businesses including increased brand awareness and improved customer engagement. They can also provide valuable insights through analytics that enable clients to make data-driven decisions. Whether it's copywriting or branding, digital marketing agencies in Canada are equipped with the necessary skills to help clients achieve their goals in an ever-evolving landscape of asset digital communications.
Services provided
Our digital marketing agency offers a range of services to help businesses grow their online presence. Our search engine optimization (SEO) strategies are designed to increase website traffic and improve rankings on Google. We also provide pay-per-click advertising (PPC) campaigns that drive leads and conversions.
Our email marketing services can help you reach your target audience with personalized messages, while our social media management team will create engaging content for your brand across various platforms. Finally, our content marketing offerings include copywriting, analytics and branding – all geared towards enhancing engagement rates on the web. With asset digital communications at the core of what we do best in Canada, trust us as one of the top rated agencies in creating results-driven solutions for both brand & mortar storefronts!
Benefits of a digital marketing agency
Accessing the expertise and experience of a digital marketing agency can greatly benefit businesses. These agencies have teams of professionals who specialize in different areas like branding, copywriting, advertising, analytics and asset digital communications. Compared to hiring an in-house team for all these tasks, it is more cost-effective to work with an agency like MEDIAFORCE that has everything under one roof.
Working with a digital marketing agency also saves time and resources for business owners or teams. Instead of spending hours researching and learning about various strategies, businesses can rely on their trusted agency to guide them through the process. Additionally, agencies have access to tools that help track and analyze results effectively so they can make data-driven decisions when optimizing campaigns. Overall, partnering with a reputable digital marketing agency like MEDIAFORCE proves extremely beneficial for any business looking to grow its online presence while focusing on its core competencies at the same time.
Choosing the right digital marketing agency for your business can be a daunting task, but it doesn't have to be. When looking for an agency, consider their experience and expertise in the industry. Look into their past projects and ask about the strategies they use to achieve results.
Communication is key when working with an agency, so make sure they have clear lines of communication and provide regular reporting on your campaigns. Additionally, pricing should be transparent and fit within your budget without sacrificing quality. Lastly, take a look at their client portfolio and read testimonials to determine if they are a good fit for your specific needs.
Experience and expertise
With years of experience in digital marketing, we have an in-depth knowledge of SEO strategy and implementation. Our team has a proven track record in driving website traffic and improving conversion rates, giving our clients the results they need to succeed online. In addition to SEO, we bring expertise in social media marketing and Google ads PPC advertising, which allows us to create comprehensive campaigns that reach your target audience across multiple channels.
Our focus on data-driven strategies ensures that every decision we make is based on concrete insights into your audience's behavior and preferences. By combining this approach with our deep understanding of digital marketing best practices, we can help you achieve your business goals efficiently and effectively. Whether you're looking for increased brand awareness or higher sales numbers, our team has the expertise needed to drive real results for your business.
Communication and reporting
Our digital marketing agency understands the importance of communication and reporting when working with clients. That's why we provide regular updates on campaign performance through detailed reports, ensuring our clients are always in the loop.
In addition to this, we have clear communication channels established for easy collaboration with our clients. We believe that a strong partnership is built on effective communication and transparency. Our dedicated account managers are available to ensure seamless communication throughout every step of the process, providing personalized attention to each client's unique needs and goals.
Pricing and budget
Our digital marketing agency offers transparent pricing structures with no hidden costs or fees. We believe in honesty and integrity when it comes to our services, which is why we make sure our clients know exactly what they are paying for upfront.
We also offer flexible payment plans to accommodate various budgets. At our agency, we understand that not all businesses have the same budget for their digital marketing needs, which is why we work with each client individually to come up with a payment plan that works best for them. Additionally, customizable packages cater to specific business needs so you can get the most out of your investment in digital marketing efforts.
Client portfolio and testimonials
Our digital marketing agency boasts a diverse client base across different industries. From healthcare to construction, we have helped businesses of all sizes reach their goals through innovative and tailored solutions. Our glowing reviews from satisfied clients showcase the success of our campaigns, with many achieving measurable results that exceeded expectations. Through case studies, we demonstrate how our agency can help businesses increase brand awareness, drive website traffic and conversions, and ultimately boost revenue.
Our digital marketing agency is composed of a team of experts with years of experience in the field. We specialize in crafting tailored campaigns that target specific audiences, maximize engagement, and ultimately drive conversions. Our deep understanding of SEO strategies ensures your brand's online presence remains competitive, constantly adapting to changes in search engine algorithms.
In addition to our expertise, we take a personalized and comprehensive approach to every client's needs. Our services include everything from social media management and content creation to email marketing and PPC advertising. With us as your partner, you can be confident that your brand will receive the attention it deserves while standing out among its competitors.
Our team of experts
Our team of experts comprises highly qualified individuals with numerous certifications in digital marketing. They are skilled in various industries, which gives them a deep understanding of the different sectors they work with. Their experience enables them to provide tailored solutions that meet our clients' unique needs while remaining efficient and effective.
Our team takes a collaborative and creative approach to problem-solving, ensuring that every project is approached from multiple perspectives. This helps us provide innovative solutions that deliver results for our clients consistently.
Our services and approach
At MEDIAFORCE, we take a personalized approach to every client's unique needs. Our customized strategies are tailored to each business, ensuring maximum impact and success. We rely on data-driven decision-making processes that allow us to identify the best opportunities for growth and optimize our efforts accordingly.
To achieve these goals, we use innovative tools and technologies that help us stay ahead of the curve in the ever-evolving world of digital marketing. From advanced analytics platforms to cutting-edge automation solutions, we leverage everything at our disposal to drive results for our clients.
Customized strategies tailored to each client's unique needs

Data-driven decision-making processes

Innovative tools and technologies used for maximum impact
Client success stories
Case studies showcasing measurable results achieved for past clients are a testament to our digital marketing agency's success. Our team of experts has worked with various industries, delivering exceptional services that meet and exceed client expectations. Here are some notable results we've accomplished:
Increased website traffic by 45% through SEO optimization

Generated substantial increase in revenue within six months using targeted social media ads

Boosted email open rates by 60% through personalized email campaigns
Awards won by the us as recognition for exceptional service showcase our dedication to excellence. We have been honored with numerous awards over the years, including:
Clutch top B2B agency

Top SEO Agency Award from Clutch.co

Google Partner Badge for outstanding AdWords performance
"We are seeing the ROI we need and want! We are very happy with the service and strategy employed by Mediaforce to help our business drive the leads we need to achieve our business goals."

Josette LeBlanc

VP Marketing & Sales NYCO
"They have helped us tremendously launching our new clinic in the market. These guys are just awesome and exceptional in all they do. A great TEAM."

Meenie Grewal

registered Physiotherapist & Clinic Owner
"Mediaforce has been instrumental in increasing visits to our website ten-fold, resulting in tremendous increases in business. I cannot recommend Mediaforce strongly enough!"

Pamela Barron

P. Barron Family Law
"The team at Mediaforce has been fast to return a call, email and help with our e-commerce business issues."

Joe Granitz

CEO, Pet Expertise
"Working with Mediaforce has been a pleasure. They are extremely knowledgeable and have helped us immensely with secure hosting and digital marketing services."

Ali Hochberg

BIOS Bermuda
"We are very pleased with the entire team at Mediaforce and their continued efforts to grow our digital presence. Thanks go out to Mediaforce for a job well done!"

Sloan Markey

GM, Tremblay Renovations
"A fantastic approach to the overall design and content, with a clear understanding of my business needs, right from the beginning."

Michael McNeill

PMP, CP3P-F, CBAP, QMS Auditor President MDE Consulting Ltd.
"We began interviewing over 35 companies Canada wide for the development of a new website. After just one meeting we found the company we were looking for."

Bonnie Craig

Medical Aesthetics Manager, The Facial Surgery and Cosmetic Centre
"One of the top digital marketing and social media companies we have worked with. We highly recommend them."

Brent Thomson

Managing Partner, Peak Sales Recruiting
"Not only did Mediaforce increase our google rankings but got us better qualified leads from all channels. I highly recommend Mediaforce."

Wendy Morrison
"Amazing group of dedicated marketing professionals."

Eric Pinkney, MBA

STRATEGIC M&A CAPITAL GROUP INC.
"Fantastic communication and quick response times - two things we were looking for in a new vendor. Would definitely recommend!"

Rachel McIntyre

MSc, PMP®│Senior Manager, Customer Solutions SQI Diagnostics Inc.
"The entire Media Force Team has been fantastic. Switching over to Media Force a couple of years ago is amongst the best business decisions made. Thanks Again!"

Daniel Akowuah

Mortgage Broker - DLGN Underwriter Amansad Direct Lending Group
Let's book a short conversation to see if we're a good fit.
We can create a strategic plan to get you where you want to be.