Website Design Services Ottawa – Why is a great website design Important?
Why Are Professional Website Design Services Important For Your Business?
The brand name and image of a company is important. It's important to think about how people see your business for the first time. A recent study found that most people judge a business by its logo. If something as small as a logo can have such a big impact, you can see how important the design of your website is.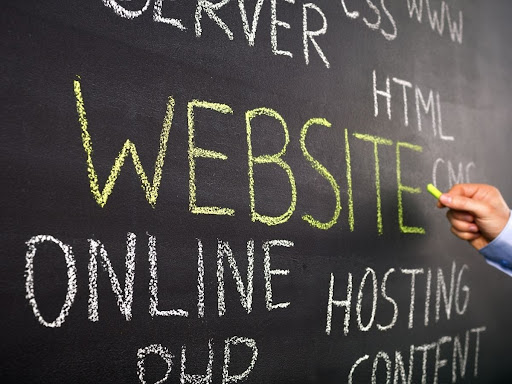 Several brand management firms have come forward and begun integrating website design services in their packages to gain traction. However, the quality of services varies depending on the supplier. Some businesses hire experts like MEDIAFORCE with extensive experience who can assist you in both attracting new consumers and keeping existing ones. Some go even farther, doing market research to understand your needs and then comparing everything to rival businesses to develop a successful plan to help you rise to the top.
However, if you're searching for cheap website design services, such a comprehensive strategy won't be possible. To accomplish more, you must spend more. Your service provider, with proper preparation, may assist you in focusing on your ISP via the specialized design of your website. The design should emotionally connect with visitors while also being user-friendly. Any potential client should not depart without a micro or macro conversion.
You must do a comprehensive examination of your company and market trends. A genuine website design firm ensures that the overall appearance of your website is very attractive to the general public and meets quality, accessibility and technical standards. When a visitor arrives on your website, you just have a few seconds to capture their attention. According to a large study, most visitors who arrive on a website at random, depart within the first 10 seconds. As a result, you have about that much time to capture the attention of your audience.
All of this is only possible with the help of expert website design services. You must, however, verify that the service provider is knowledgeable and trustworthy. The market is rife with over-enthusiastic individuals who are unable to deliver on their promises. A comprehensive online search will undoubtedly assist you in locating well-known and trustworthy names. Please keep in mind that website design services may be very helpful to your brand or company, but only if the service provider is skilled.
Obtaining Clients Through Website Design Services
Bringing in new customers is a never-ending job for every company. With the introduction of new hardware and software innovations, the market rivalry is continuous and intensifying. To attract attention you must have a strong presence in all main platforms Consider some simple and exceptional steps to increase a client base by using custom website design services.
Customers that use the internet anticipate a quick answer to whatever information they are searching for. The sooner you turn things around, the more likely you'll be considered. Customer conversion may be significantly improved if your website has customer-centric navigation and sophisticated search capabilities. Furthermore, the customer navigation should be built to send the client to the service/product information page with as few clicks as possible.

Every element on a company website has an impact on the client acquisition process. Action buttons should be large, bold, and visible but not so loud that they scream for attention. Make the purchasing/ordering procedure as straightforward and simple as feasible. When there are too many stages in between, the consumer becomes skeptical. Make sure that all of the information that a client may need is presented properly and in simple terms. Long checkout procedures account for the majority of cart abandonment. Reducing the number of clicks to a bare minimum aids in completing the sales process.

Potential consumers are lost mostly as a result of uninspiring content or imagery, website faults or broken links and irrelevant or non contextual elements. Longer loading times, spelling errors, and distorted designs speak to the business's poor work style and cause consumers to bounce. The greatest approach to improve customer experience is to resolve technical issues as quickly as feasible.
4. A website is the most favoured method for most consumers nowadays to get an insight into a company's service and trustworthiness. All of the above mentioned dos and don'ts should be handled by a good website design agency. As a result, virtually all companies nowadays want to display their services and achievements through a bespoke online portfolio. Purchasing and installing pre-made websites may not be able to reflect a company's successes accurately. This is when a custom website design service comes in handy. 
5. Having a personalized website helps a company appear professional. High-definition relevant pictures, streamlined information, user-friendly navigation, sophisticated search capabilities and so on all serve as trustworthy evidence for the company. Today's templates and clip arts fail to impress consumers. Customers nowadays demand a more interactive system that provides inspiration, confidence and quick answers.
Conclusion
A well-designed customized website reflects the business's professionalism. It directs the customer's attention to the company's more detailed features. Custom website design services are not about dazzling pictures and animations; rather, it is about the little things that go unnoticed yet contribute significantly to creating an overall lasting impact on the customer's senses and ultimately, help that consumer convert.
LET'S BOOK A SHORT CASUAL CONVERSATION TO SEE IF WE'RE A GOOD FIT.
We can create a strategic plan to get you where you want to be.
We take privacy seriously
At Mediaforce, we respect your privacy and value our relationship with you. Your personal information will be protected, will never be sold. Our goal is to enhance your product and service experience with us.