What Are the Benefits of Using Mediaforce's Digital Marketing Services?
The main goal of any digital marketing agency in Ottawa should be to help client's meet their business objectives through effective and efficient digital marketing services like Google ads, SEO and Social Media marketing. It can be expensive running a small in-house team. so it make sense to work with a company that can provide multiple services using in house experts.
Mediaforce is an Ottawa based digital marketing agency that focuses on providing professional, data driven digital marketing services to many well-known businesses in Ottawa. We're known to cover all the bases when it comes to digital marketing. From website design and mobile marketing to SEO and social media marketing, we offer a wide range of services to help you get more leads, inquiries and bookings and ultimately – more sales. Everything you need to know is here.
There's no secret, quality leads, inquiries and bookings generate more revenue. Here at Mediaforce, we help you find and reach the right customers, take advantage of the digital economy, and speed up your buyer's journey for the best results.
Website Design for Optimal User Experience in Ottawa
Your website is the heart of your company's online presence, which is why it is so important to make sure that it looks and performs well.
Maximizing Brand Awareness in Ottawa
At Mediaforce, we put a lot of thought into how we can help customers with their brand. We use social media and PR techniques to help you build and strengthen your brand, not just on the internet but also offline. 
Using social media to get to know your customers, interact directly with them, and keep your brand at the top of their minds is a great way to ensure your business is always in focus. However, social media marketing isn't as simple as posting a few times a week and replying to comments as quickly as possible. It's both an art and a science. Because Mediaforce is a company that specializes in both social media optimization and online community management, we can help you make the most of this opportunity and put the power of social media to work for your business.
When you think you know how SEO works and have it down to a science, Google comes out with a new algorithm update that messes with your rankings and hurts your digital marketing progress. When it comes to SEO (search engine optimization), the best way to do well is to think about algorithm changes before they happen and stay up to date on news and trends as they happen. So many businesses in Ottawa outsource their SEO services to companies like Mediaforce because this is a full-time job in itself. On-page SEO and off-page SEO are important parts of a full-service strategy that is sure to work.
We pay special attention to:
Optimizing all metadata, such as meta titles and descriptions, is important.

We optimize the speed at which the site loads and the headings, and the structure of all URLs.

It's important to ensure that the alt tags on images are correct and that internal links are added to the website to make it easier to find things.

Regular link building and toxic link disavowment
W3C and WCAG Compliance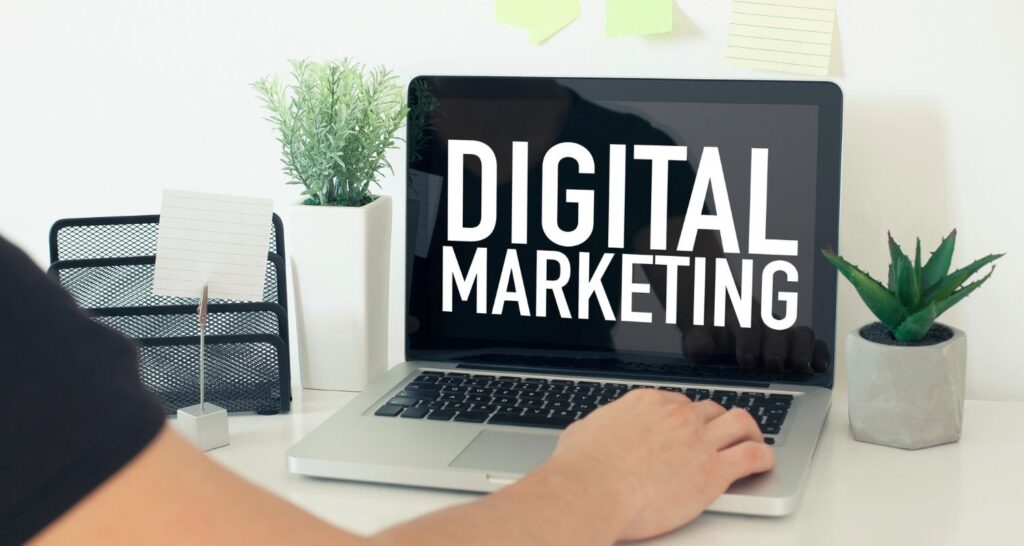 Content Marketing in Ottawa
The best way to show people that your company is an authoritative and a trusted source is through the content that you post, promote, and share with your followers and fans. Your Google rankings can also be increased by writing high-quality content. It will help increase your authority and get you more visitors to your website. 
We create content that naturally improves the user experience and moves people through the buying journey. Choose Mediaforce to help you with your content marketing.
A TRUSTED PARTNER SINCE 1996
Choose a partner who knows your industry and is committed to your success. Mediaforce is one of Canada's top digital marketing agencies partnering with businesses since 1996.
What Our Clients Are
Saying
Don't take our word for it. Read some of our reviews below.
"We are seeing the ROI we need and want! We are very happy with the service and strategy employed by Mediaforce to help our business drive the leads we need to achieve our business goals."

Josette LeBlanc

VP Marketing & Sales NYCO
"They have helped us tremendously launching our new clinic in the market. These guys are just awesome and exceptional in all they do. A great TEAM."

Meenie Grewal

registered Physiotherapist & Clinic Owner
"Mediaforce has been instrumental in increasing visits to our website ten-fold, resulting in tremendous increases in business. I cannot recommend Mediaforce strongly enough!"

Pamela Barron

P. Barron Family Law
"The team at Mediaforce has been fast to return a call, email and help with our e-commerce business issues."

Joe Granitz

CEO, Pet Expertise
"Working with Mediaforce has been a pleasure. They are extremely knowledgeable and have helped us immensely with secure hosting and digital marketing services."

Ali Hochberg

BIOS Bermuda
"We are very pleased with the entire team at Mediaforce and their continued efforts to grow our digital presence. Thanks go out to Mediaforce for a job well done!"

Sloan Markey

GM, Tremblay Renovations
"A fantastic approach to the overall design and content, with a clear understanding of my business needs, right from the beginning."

Michael McNeill

PMP, CP3P-F, CBAP, QMS Auditor President MDE Consulting Ltd.
"We began interviewing over 35 companies Canada wide for the development of a new website. After just one meeting we found the company we were looking for."

Bonnie Craig

Medical Aesthetics Manager, The Facial Surgery and Cosmetic Centre
"One of the top digital marketing and social media companies we have worked with. We highly recommend them."

Brent Thomson

Managing Partner, Peak Sales Recruiting
"Not only did Mediaforce increase our google rankings but got us better qualified leads from all channels. I highly recommend Mediaforce."

Wendy Morrison
"Amazing group of dedicated marketing professionals."

Eric Pinkney, MBA

STRATEGIC M&A CAPITAL GROUP INC.
"Fantastic communication and quick response times - two things we were looking for in a new vendor. Would definitely recommend!"

Rachel McIntyre

MSc, PMP®│Senior Manager, Customer Solutions SQI Diagnostics Inc.
"The entire Media Force Team has been fantastic. Switching over to Media Force a couple of years ago is amongst the best business decisions made. Thanks Again!"

Daniel Akowuah

Mortgage Broker - DLGN Underwriter Amansad Direct Lending Group
Let's book a short casual conversation to see if we're a good fit.
We can create a strategic plan to get you where you want to be.
We take privacy seriously
At Mediaforce, we respect your privacy and value our relationship with you. Your personal information will be protected, will never be sold. Our goal is to enhance your product and service experience with us.
….or book a discovery call meeting using Calendly